Police Train Dogs To Sniff Out Semen In Rape Investigations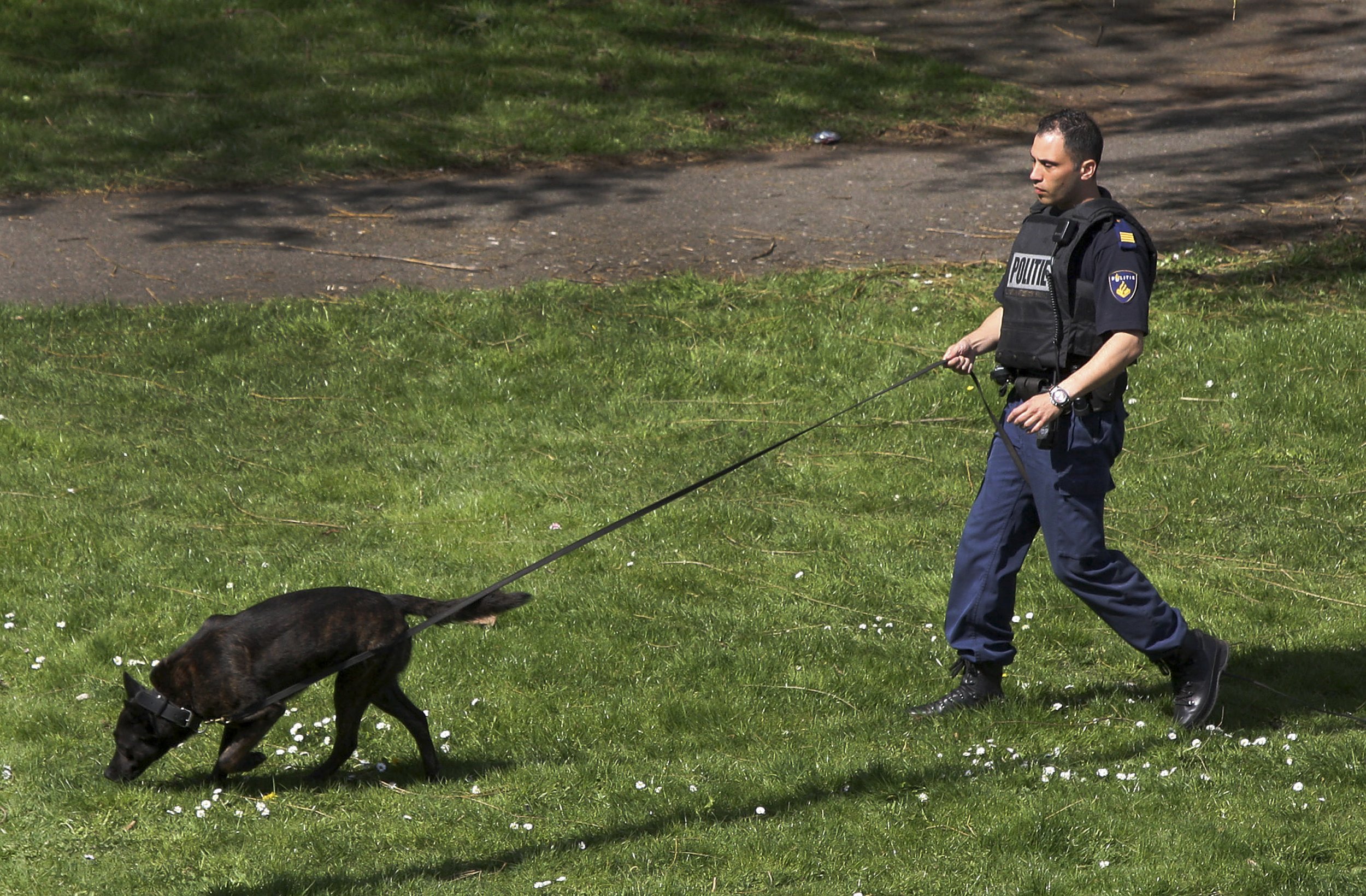 Dutch police have trained dogs to sniff out semen in a trial program that proved so successful it has become a part of sexual assault investigations, authorities announced on Tuesday.
The trial training began in 2015 and involved five dogs that were used by officers in Amsterdam, Rotterdam and in the eastern part of the country in as many as 80 cases, Dutch broadcaster RTL Nieuws reported.
A sixth dog will now be trained to join the special unit, which is part of a group of 120 dogs that a dedicated police department trains to sniff out specific substances, such as drugs, explosives and money.
While the idea of using dogs to find traces of semen and other bodily fluids isn't groundbreaking—similar instances have occurred in Sweden, Norway and the U.K.—the Dutch police are among the first to set up a dog unit dedicated to support sexual assault investigations.
The dogs can be trained to detect the smell of human semen using a sample of the substance as small as 0.05 milliliters, Dutch newspaper NRC reported, after being invited, along with RTL, to see one of the sniffing canines in action. It took Ziva, a crossbreed between a Dutch and Malinois shepherd, only 30 minutes to find an invisible drop of semen her handler drizzled on a tree stump in a forest.
A trained semen-sniffing dog can find traces up to a week after the assault takes place. The dogs can be particularly helpful in outdoor spaces, as the ultraviolet light used to detect semen traces works best in the dark.
The police noted that in at least one case, a sniffing dog played a crucial role in finding key evidence in a rape investigation. The animal discovered traces of semen on a tree twig that led to a DNA match and a conviction.