Police Video Shows Officers Fire Nine Shots at Bijan Ghaisar's Car in Deadly Chase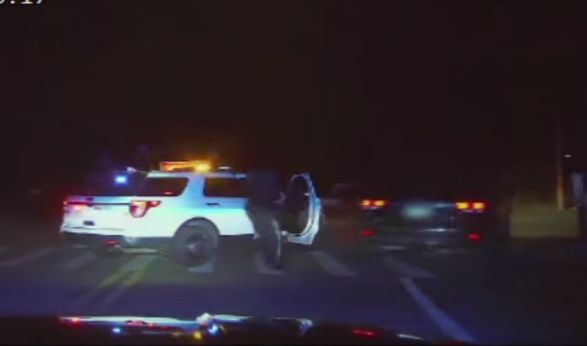 Police in Virginia have released dashcam footage of U.S. Park Police officers chasing a driver on a motorway, before walking towards his vehicle and shooting him dead, CBS reported.
The nighttime chase that ended in the fatal gunning down of 25-year-old Bijan C. Ghaisar in November is currently subject to an investigation, but little information about why the man was shot has been made public. Police in Fairfax County have now decided to release the four-minute video, captured by one of their officers' dashboard cameras while he was shadowing the chase.
Related: Elderly couple busted driving cross country with $336,000 of weed for "gifts"
The video shows Park Police officers driving in pursuit of Ghaisar's Jeep Grand Cherokee and as he slows down on two occasions, officers draw their guns to approach his car. Both times, Ghaisar drives off. The video ends when the driver slows at a stop sign, at which point one of the Park Police vehicles pulls up in front of his car to box him in. Officers once again emerge from their vehicles with firearms at the ready.
The Jeep attempts to slowly drive towards the right side of the obstruction and away from the officers when five gunshots are heard. The car begins to drift into a ditch at the roadside, and two pairs of gunshots are heard again.
Fairfax County Police Chief Edwin Roessler, who sanctioned the video's release to the public, said on Wednesday that he did so for the benefit of transparency. His officers did not take part in the shooting and backed the FBI to determine the circumstances of the man's death.
"The video does not provide all the answers," Roessler said in the statement accompanying the video's release. "However, we should all have confidence in the FBI's investigation of this matter as I know it will be thorough, objective and professional."
Authorities say Ghaisar caught the police's attention after being involved in an accident on the George Washington Parkway. In the aftermath of the video the Ghaisar family's attorneys have said it serves as further proof of the "senseless killing of a young man at the hands of those charged with protecting public safety."
The FBI has not commented on the video's release but Roessler has been forthcoming about having the footage, saying in December that he would delay its release in order to prevent causing interference with the federal investigation.