Police Visit Neil Gaiman After He Flew 11,000 Miles to Isolate Separately From Amanda Palmer During Lockdown
Police paid a visit to Neil Gaiman after he breached Scotland's coronavirus lockdown rules by flying more than 11,000 miles from New Zealand to isolate away from his wife Amanda Palmer.
The acclaimed English author sparked controversy after he revealed last week that he had traveled to his home in Scotland after he and his singer wife decided they "needed to give each other some space."
Gaiman, 59, described on his blog how he had flown "masked and gloved" from Auckland to Los Angeles before getting on a flight to London, and then borrowed a friend's car to drive up to Scotland.
Only essential journeys are permitted under lockdown rules in Scotland, and tourists and second home owners have been repeatedly urged to stay away. The country has seen more than 14,000 confirmed cases of COVID-19, the disease caused by the novel coronavirus, and 2,103 deaths, according to the latest figures from the Scottish government.
Following Gaiman's breach of the rules, a spokesperson for Police Scotland confirmed he had received a visit from officers and had been given "suitable advice."
In a statement to Newsweek, Inspector Linda Allan said: "Officers have visited Neil Gaiman and spoken to him about his actions. He has been given suitable advice about essential travel and reminded about the current guidelines in Scotland."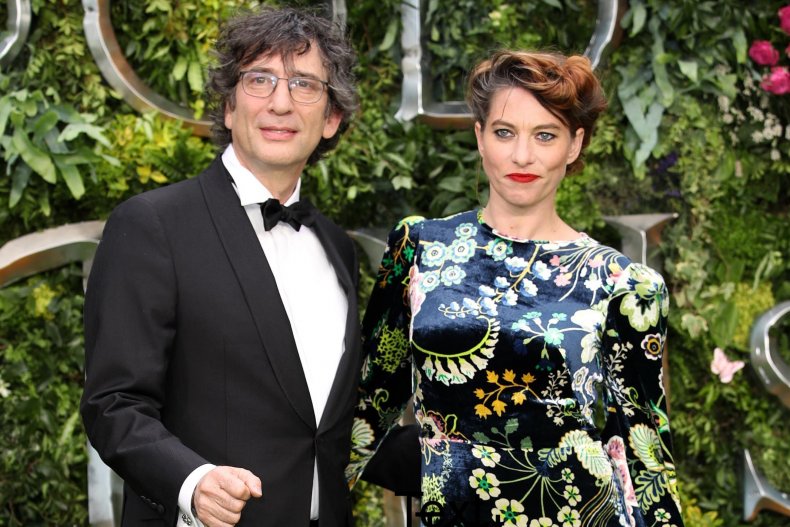 Gaiman's decision to fly to Scotland sparked criticism from Scottish politicians as well as Twitter users.
Ian Blackford, the Scottish National Party's Westminster leader, said Gaiman's decision was "gobsmacking."
"Can I just remind anyone else thinking of coming to the Highlands this is against the regulations," he tweeted. "To come from the other end of the planet is gobsmacking. We will welcome all to the Highlands when it is safe to do so. For now stay away."
One Twitter user urged Gaiman not to encourage travel to second homes.
"Neil, we're in lockdown in Scotland. Maybe don't encourage folk to travel to a second home - especially in small island communities," Sandy Thompson wrote. "I'm sorry for your troubles and sympathise with your situation but we are doing our best to save lives right now and that means everyone stay put."
Gaiman replied: "I'm currently a UK tax payer, and on the Scottish voting rolls. I went home."
He also defended his decision in another tweet, writing: "You are allowed to go home. I did, and then isolated for two weeks. That's not breaking the rules of lockdown."
According to the BBC, Gaiman has owned the house on Skye for more than a decade. His main family home is in Woodstock, New York.
In his blog post, the author—whose novels include American Gods, Good Omens and Stardust—said he had been in New Zealand with Palmer and their son Ash until two weeks ago when the country went from level four of lockdown to three.
He described his journey to Scotland as "surreal" and likened it to travel in the aftermath of the September 11, 2001 terror attacks.
"Both flights were surreal, especially the flight to London. Empty airports, mostly empty planes. It reminded me of flying a week after 9/11: everything's changed," he wrote.
"It was also emotionally hard. Amanda and I had found ourselves in a rough place immediately before I left (my fault, I'm afraid, I'd hurt her feelings very badly, and... actually beyond that it's none of anyone else's business).
"We agreed that we needed to give each other some space, which had been in very short supply in lockdown in New Zealand. So it was a sad sort of flight, even without the world in lockdown, and a sad sort of drive."
He added: "I needed to be somewhere I could talk to people in the UK while they and I were awake, not just before breakfast and after dinner. And I needed to be somewhere I could continue to isolate easily, which definitely isn't our house in Woodstock, currently at capacity with five families who have fled Manhattan and Brooklyn and Boston.
"Once the world opens up and travel gets easier Amanda and Ash and I are looking forward to being together again in Woodstock."