Police Vow To Hunt Down L.A. Shooter Who Ambushed Two Patrol Officers
Police have vowed to hunt down the gunman who shot two Los Angeles County deputies as they sat in their patrol car.
The 31-year-old woman was shot in the jaw and her 24-year-old male colleague was left with bullet wounds to his head and shoulder after they were ambushed near a Metro rail station in Compton, California, on Saturday evening.
Media outlet Fox11 said officials have declared they will never stop looking for the gunman as the FBI also joined the hunt and a reward fund leading to the arrest of the culprit has doubled to $200,000.
Ronald Hernandez, president of the Association for Los Angeles Deputy Sheriffs, visited his colleagues as they recover at Saint Francis Medical Center in Lynwood, California, on Monday.Fox11 reported him as saying he hoped this unprovoked attack on "two protectors of the community" was a wake-up call and he had a message for the gunman.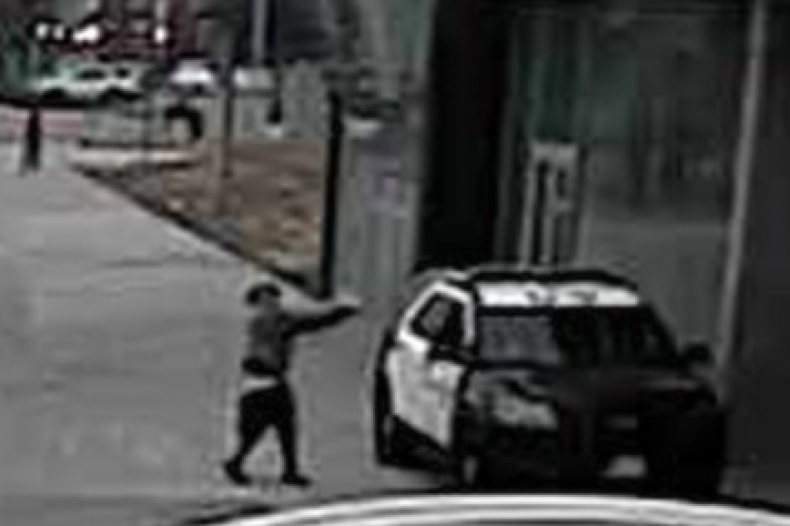 He said: "I hate to say it, but we're going to keep looking until we find you."
"I have to believe that even you, right now, are thinking that maybe you crossed that line.
"My best advice to you would be to turn yourself in because the bottom line is not only are we worried about you, but society in general is worried about you."
Hernandez is also reported to have addressed protestors outside the hospital who had allegedly been shouting "I hope you die".
He said: "I would challenge you to show me a video and maybe you'll change my mind where you ever see us standing over somebody who had the unfortunate circumstance or situation where we had to use deadly force and we were chanting 'I hope you die.'"
Authorities released surveillance footage of the shooting which shows the gunman walking up to the patrol car and shooting through an open window.
In an appeal to the public, the sheriff's department described the wanted man as black and aged between 28 and 30.
The suspect was wearing dark clothing and was last seen heading northbound on Willowbrook Avenue in a black 4-door sedan.
Late on Sunday night, the Los Angeles County Sheriff's Department tweeted that a social media post is circulating that falsely identifies a man as the suspect in the shooting.
There are no named suspects in connection with the incident yet, the department said.