A police constable may be fired after purchasing porn on the TV of a family grieving the loss of a child.
In February 2018, officer Avi Maharaj was called to a South London property after a sudden death in the family. The homeowner had left and Maharaj, 44, was alone waiting for the undertaker to arrive.
While he was there, Maharaj accessed the homeowner's cable TV account and ordered adult movies totaling £25.96 (about $32.50). According to an investigation by the Independent Office of Police Complaints (IOPC) Maharaj initially denied purchasing the films and may have falsified his attendance log as a coverup.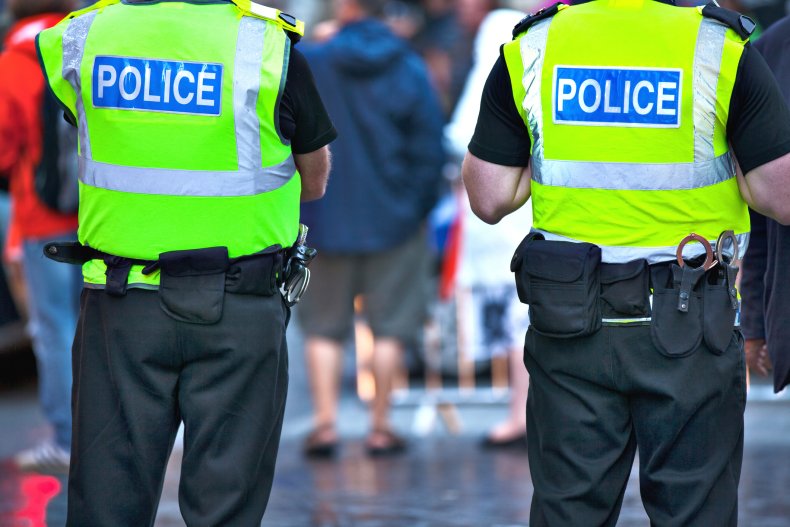 "Our investigation showed that PC Maharaj was the only person in the property who could have downloaded access to pornographic channels at the time the account was accessed," Sal Naseem, IOPC regional director, told The Guardian.
Maharaj pleaded guilty to one count of fraud on Tuesday and is due to be sentenced on August 6.
Naseem said the constable's behavior was shocking, especially in light of the circumstances.
"Not only were his actions deceitful but he caused considerable distress for the family involved, who were dealing with the sudden death of a family member," Naseem told The Guardian. "I am sorry that the family involved had to deal with this while also coping with the tragic loss of their child."
A misconduct hearing, to be scheduled after Maharaj is sentenced on the fraud charge, could cost him his job.
Pornography in the workplace is a problem in other professions as well: On July 12, Tate R. Doom was charged with criminal vehicular manslaughter after allegedly hitting a construction worker. Authorities claim Doom was distracted because he was watching Pornhub on his mobile phone.
His truck allegedly slammed into a pickup truck and trailer, which flew off and struck 59-year-old Vernon Hedquist, who died as a result of his injuries.
An investigation by NBC 4 Washington found a "voluminous" amount of federal workers were watching porn on government-owned computers—including, in some cases, child porn.
Workers from NASA, the Federal Trade Commission, the General Services Administration and numerous other agencies were all caught searching for x-rated videos at work.
One employee at the National Archives searched for porn for 1.5 hours a day at work. Investigators said he used Backpage.com to solicit sex and had sex with a prostitute in a hotel while attending a conference. Nearly 200 inappropriate images were found in an forensic analysis of his hard drive.