Police to Sit in on 'White Racism' Class in Florida After Professor Receives Disturbing Calls and Hate Mail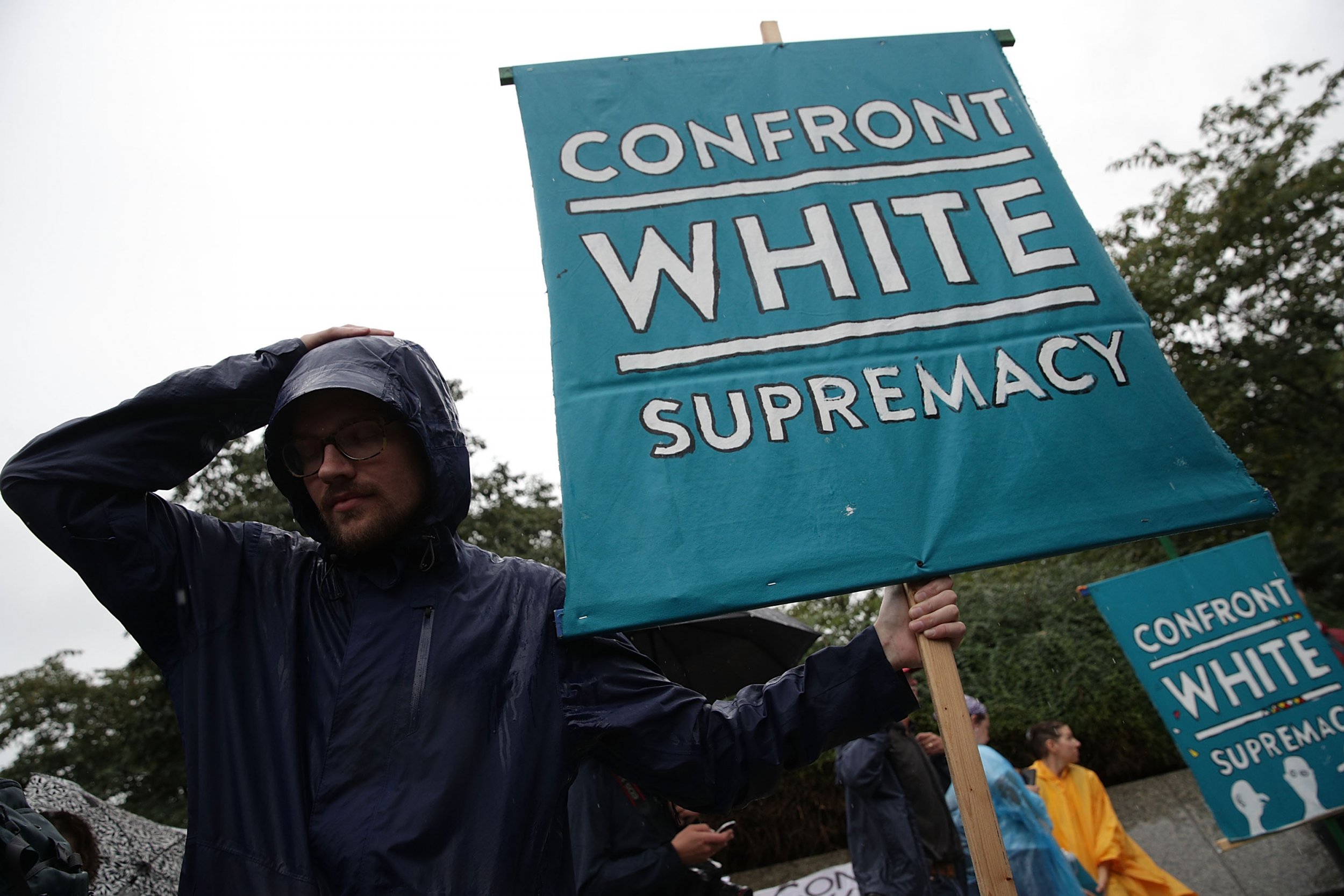 Two police officers will be sitting in on a Florida Gulf Coast University course titled "White Racism" after the professor behind the class was subjected to racist abuse.
Ted Thornhill, an assistant professor of sociology, first announced the course on how to combat white supremacy this past fall and soon after began receiving concerning voicemails and emails with some calling him the "n-word."
The police officers are set to sit in on his first class meeting Tuesday. Thornhill told The News-Press that he handed about 50 pages of "negative comments" he received to campus police.
Students returned to campus following winter break on Monday, with Thornhill's class getting underway Tuesday. Susan Evans, FGCU's spokeswoman, told Newsweek that there had been no disruptions during the class so far Tuesday morning.
"We prepared for possible distractions at this morning's first class meeting of the course, but expected it would function with our normal campus civility," she said in an email.
The course description says the class will help students "challenge white racism and white supremacy toward promoting an anti-racist society where whiteness is not tied to greater life chances."
Thornhill told The News-Press that some of his students approached him to talk about safety concerns for the class. Thornhill said the police officers will be available as an extra precaution.
Thornhill told Newsweek in November that he formed the course following student demand. As part of their studies, students will learn about "white racism" at an interpersonal and institutional level.
Thornhill has not received any messages threatening violence, according to The News-Press. However, one message wished cancer on Thornhill and his family while another caller tried to explain racism.
"I can call a black man a ["n-word"] when it's appropriate, and I do," a caller said. "I am not ashamed of it. It doesn't make me a racist. If Jay-Z can say it and a black man can say it, I can say it."
Conservative social media users took to Twitter to criticize Thornhill for his course by saying he was "race-baiting" and promoting racism against whites.
Courses and lecturers tackling white supremacy and white privilege have received backlash in the past. In 2016, a Notre Dame course titled "White Privilege Seminar: An Introduction to the Intersection of Privilege" was criticized after some believed it labeled white people as racist.