Policeman Who Tear-Gassed 'Woman in Red' Must Plant 600 Trees, Turkish Court Rules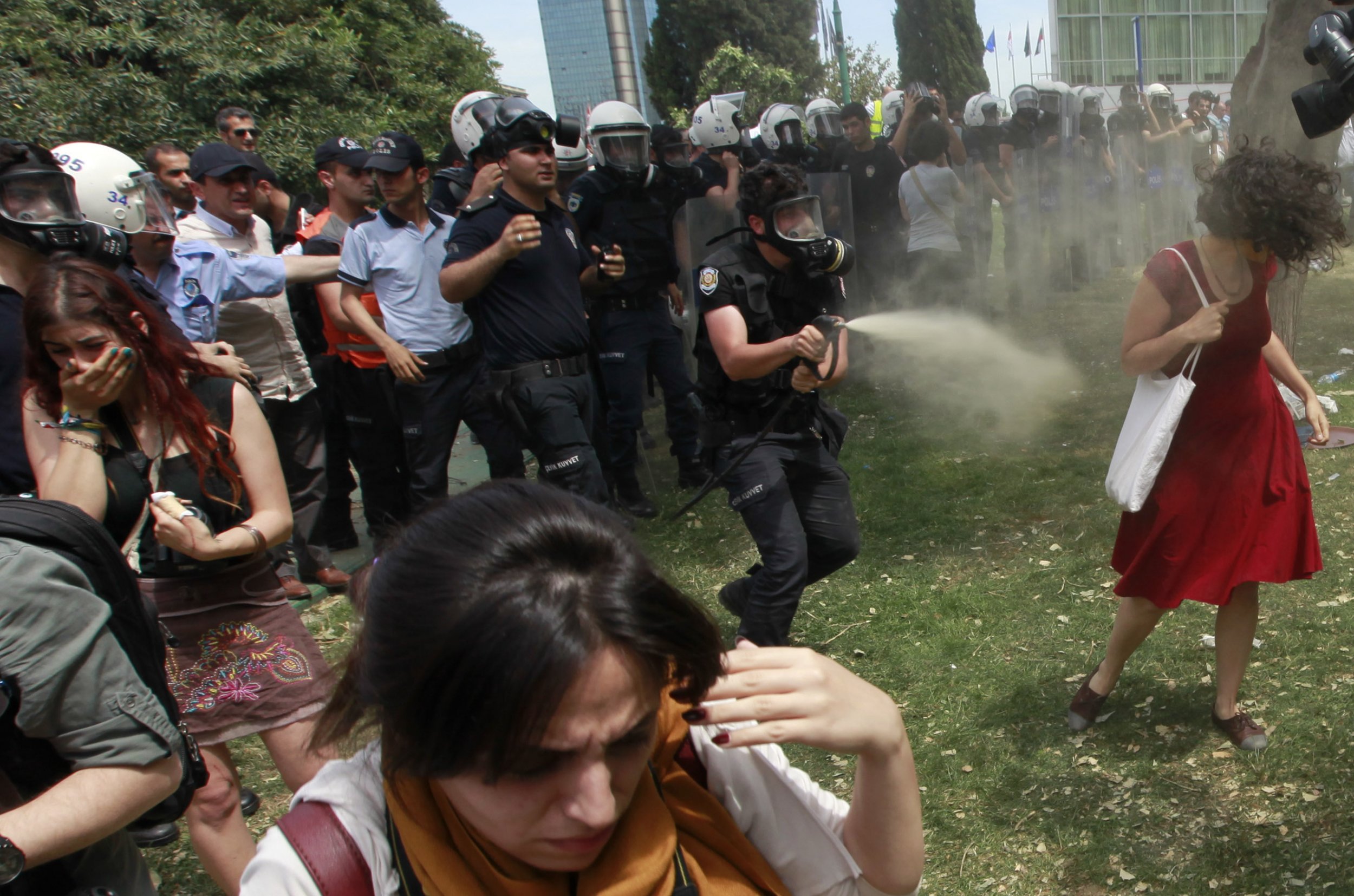 A Turkish policeman who became infamous almost overnight after he was photographed spraying tear gas into the face of a peaceful protester in 2013 was found guilty of misconduct by a Turkish court Wednesday.
The officer, Fatih Zengin, received a suspended 20-month jail sentence. He was ordered to plant 600 trees and look after them for six months as punishment for the incident. The ruling was first reported by The Guardian.
The image was widely circulated on social media. The protester, who became known as the Woman in Red, is Ceyda Sungur, then a research assistant at Istanbul University. Sungur's image became emblematic of the anti-government protests that took place in Istanbul's Taksim Gezi Park before spreading across the country in May 2013. The protests began over the government's plan to redevelop the park but developed into demonstrations against what many saw as an erosion of civil liberties by President Recep Tayyip Erdogan's government.
Erdogan failed in a bid to boost his presidential powers after his ruling AK Party lost its parliamentary majority in recent elections.