Polio Returns to Venezuela As Economic Crisis Cripples Healthcare System
The deadly polio virus has returned to Venezuela 30 years after being eradicated, as the country's health care system struggles under a nationwide economic crash.
The case—the first since 1989—was reported in the eastern state of Delta Amacuro and comes alongside additional spikes in diphtheria, tuberculosis, measles and malaria infections, the Daily Telegraph reported.
Polio is a serious viral infection and, for up to 1 in every 100 people affected, can cause temporary or permanent paralysis. It is spread by consuming food or water contaminated with infected fecal matter. There is no cure for the potentially deadly illness, making vaccination vital. Global healthcare efforts mean there have only been 10 confirmed new cases globally this year: eight in Afghanistan and two in Pakistan.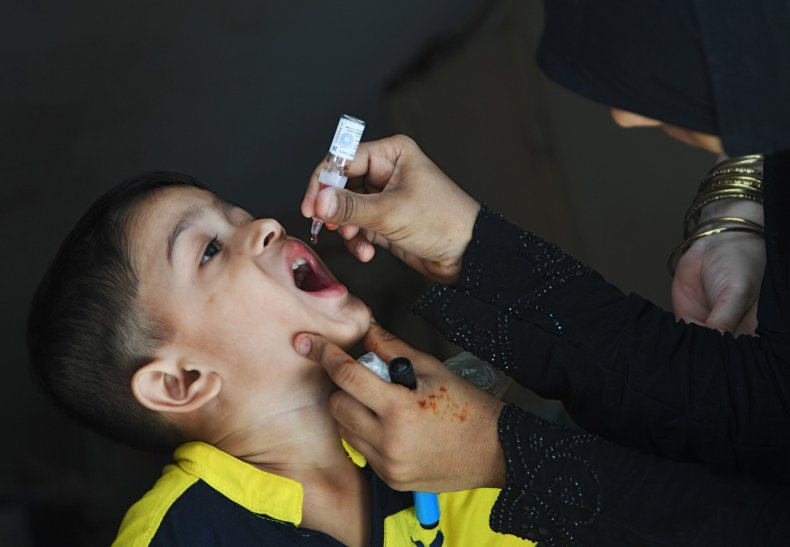 However, vaccine coverage is falling across Venezuela as the health system reacts to the nation's economic crisis. In Delta Amacuro, vaccines only reach around 67 percent of the state. "The government is not approving the money for the vaccines," said Manuela Bolivar, a member of Venezuela's opposition-controlled National Assembly who is analyzing the increase in infections. "This situation is unfortunate but we saw it coming, because we've been denouncing for years that there are not enough vaccines."
The embattled government launched a vaccination campaign on April 6 against 14 different diseases, but critics say there are simply not enough vaccines to meet demand. The economic turmoil has left the government unable to afford many vital food, medicine and vaccine imports.
During a presentation to the World Health Organization on May 23, vice-minister for health Indhriana Parada said the government "guarantees essential medicines through a system of distribution to the most vulnerable sectors." But according to CodeVida, a medical organization monitoring medicine shortages, around 90 percent of medicines and essential vaccines are unavailable in Venezuelan pharmacies.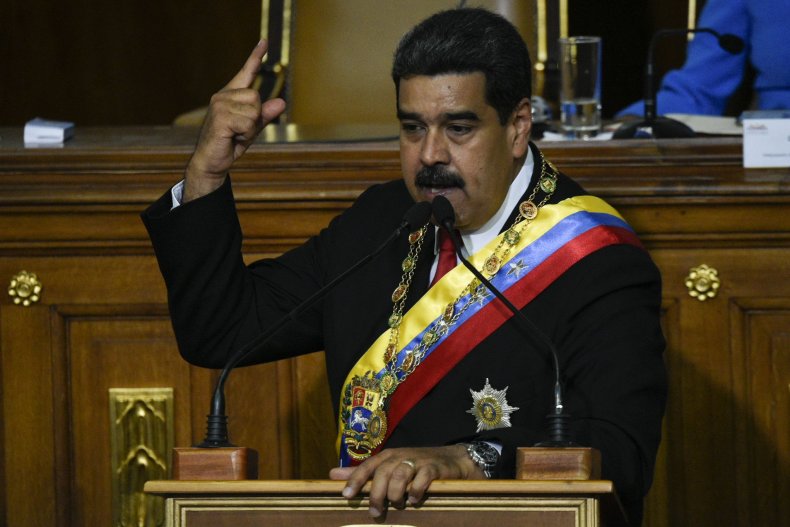 President Nicolas Maduro has blamed a U.S.-sponsored "economic war" for the country's dire circumstances, in which poverty is spreading, oil production is falling and Venezuelans are fleeing to neighboring nations. Maduro denies that a humanitarian crisis exists even as people grapple with hyperinflation that has made the Venezuelan bolívar near-worthless.
It took more than a month for local health officials to notify the Pan-American Health (PAHO) Organization of the polio case. International health regulations dictate that such notices should be sent within 24 hours, demonstrating either that the local healthcare system is near non-functional, or a conscious effort to mask just how bad things have become in Venezuela.
A measles epidemic is also causing great concern, with the country accounting for 85 percent of all cases in Latin America and the Caribbean over the last 12 months, PAHO said. Malaria is also spiking, with 406,000 cases reported last year, the WHO said in April. This represents an increase of 69 percent on 2016, the fastest anywhere in the world.
Update | The WHO has now published further test results indicating that the case in question was not wild or vaccine-derived poliovirus. A new article explaining this clarification can be found here.