Poliovirus Could Help Fight the Most Common Form of Brain Cancer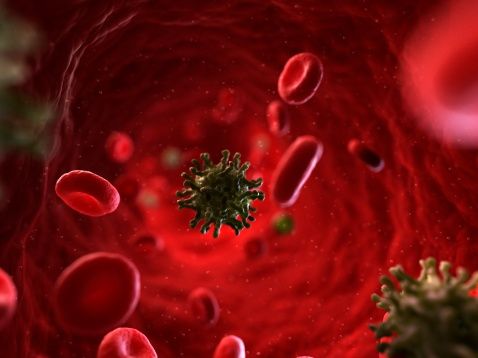 The poliovirus could help some patients battle a lethal form of brain cancer, scientists report.
An experimental treatment seems to have prolonged the lives of a small group of patients with a type of brain cancer called glioblastoma, according to research from Duke University, published on Tuesday in The New England Journal of Medicine.
"I've been doing this for 50 years and I've never seen results like this," Dr. Darell Bigner, the director emeritus of The Preston Robert Tisch Brain Tumor Center at the Duke Cancer Institute, who is helping develop the treatment, told NPR.
Glioblastoma is the most common and aggressive cancerous brain tumor in adults. It's the cancer that killed former Vice President Joe Biden's son Beau. Senator John McCain had been diagnosed with it. The outlook for patients with this cancer is often dismal.
To develop the new experimental treatment, scientists used a genetically modified version of the poliovirus because of the virus's ability to inhabit the nervous system cells.
One of the virus's genes was removed to prevent it from causing polio, which can cause devastating paralysis, and replaced it with a gene from a harmless common cold.
Researchers then infused the engineered virus directly into the brain tumors. The modified virus retains the ability to infect and kill brain tumor cells, and also seems to activate the patient's immune system cells to fight the tumors. This is especially important since glioblastoma patients often have poorly functioning immune systems from cancer treatments like radiation, ABC News Reported.
This treatment did come with some risks. Some patients had side effects like seizures, headaches and speech problems. In some instances, there could be inflammation in the brain.
According to the results from the clinical trial, among 61 patients with recurrent glioblastoma who received the experimental therapy, 21 percent will survive for three years or longer, compared with only 4 percent of those treated with chemotherapy, the current standard therapy, CNN reported.
The scientists were surprised by the results. "You just don't see this percentage of long-term survivors with this disease," Bigner told NPR. "Those that have survived more than two years are in remission, and we expect them to continue to be long-term survivors."