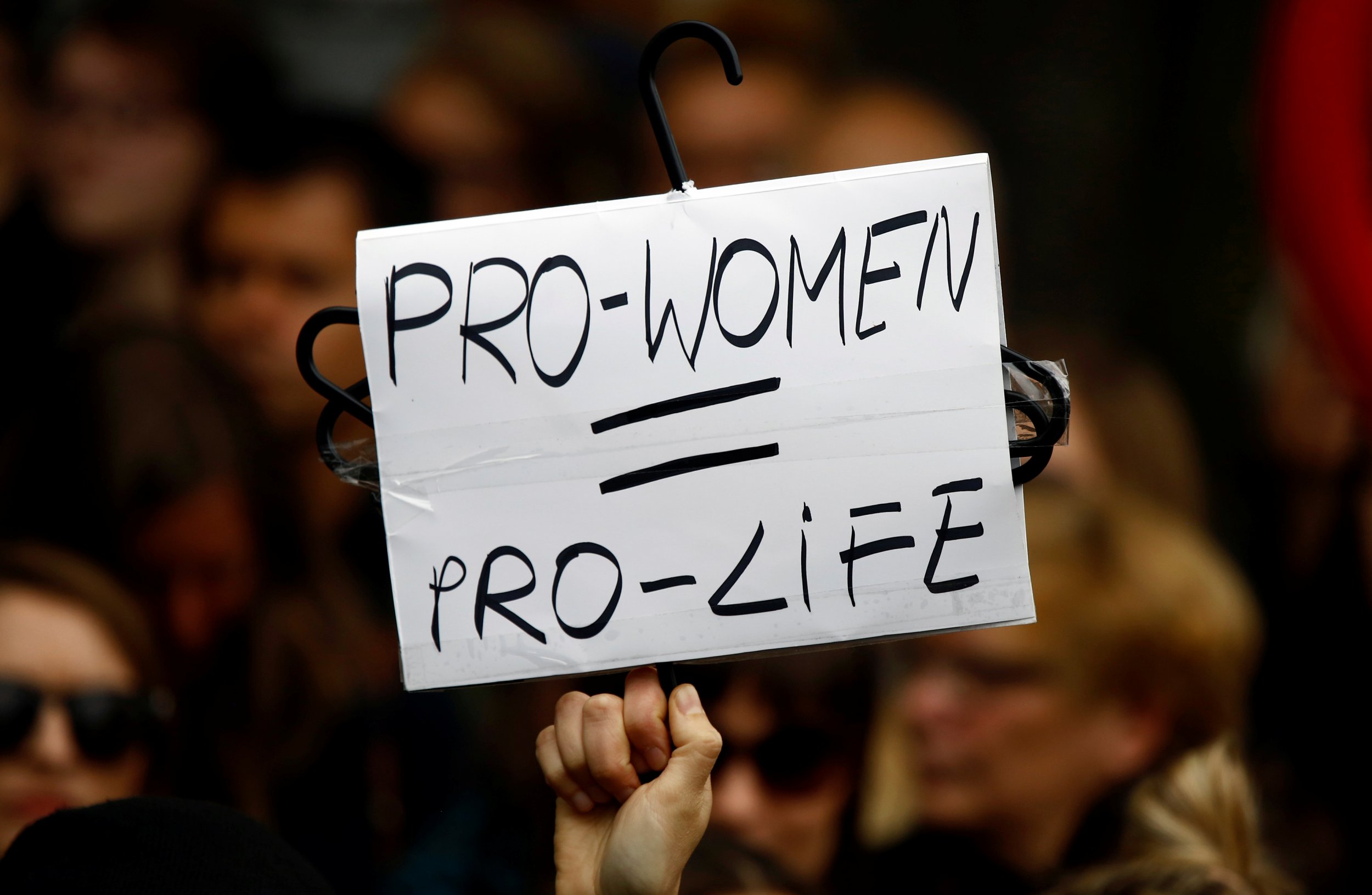 Women in Poland are planning a strike against a mooted change to the country's abortion laws.
Poland's hard-right Law and Justice (PiS) government, which took office last October, is trying to push through a law that would further toughen up the country's already restrictive abortion laws, criminalizing abortion in every circumstance other than where there is a risk to the mother's life.
Those breaking the ban could see prison terms of five years. Critics point out that it would not allow for abortion even where a pregnancy came about through rape, and that women who suffer miscarriages might fall under suspicion.
"A lot of women and girls in this country have felt that they don't have any power, that they are not equal, that they don't have the right to an opinion," Magda Staroszczyk, a strike co-ordinator, told The Guardian. "This is a chance for us to be seen, and to be heard."
Thousands of women are expected to take part in the action, inspired by a similar effort in Iceland in 1975 over low pay and the position of women in society.
Other draconian, anti-women's rights proposals from PiS include tough restrictions on IVF fertility treatment and an end to state funding for the procedure, and a call for a ban on the morning-after pill.