Polish Activists Tow "Nazi German" Death Camps Billboard Through Europe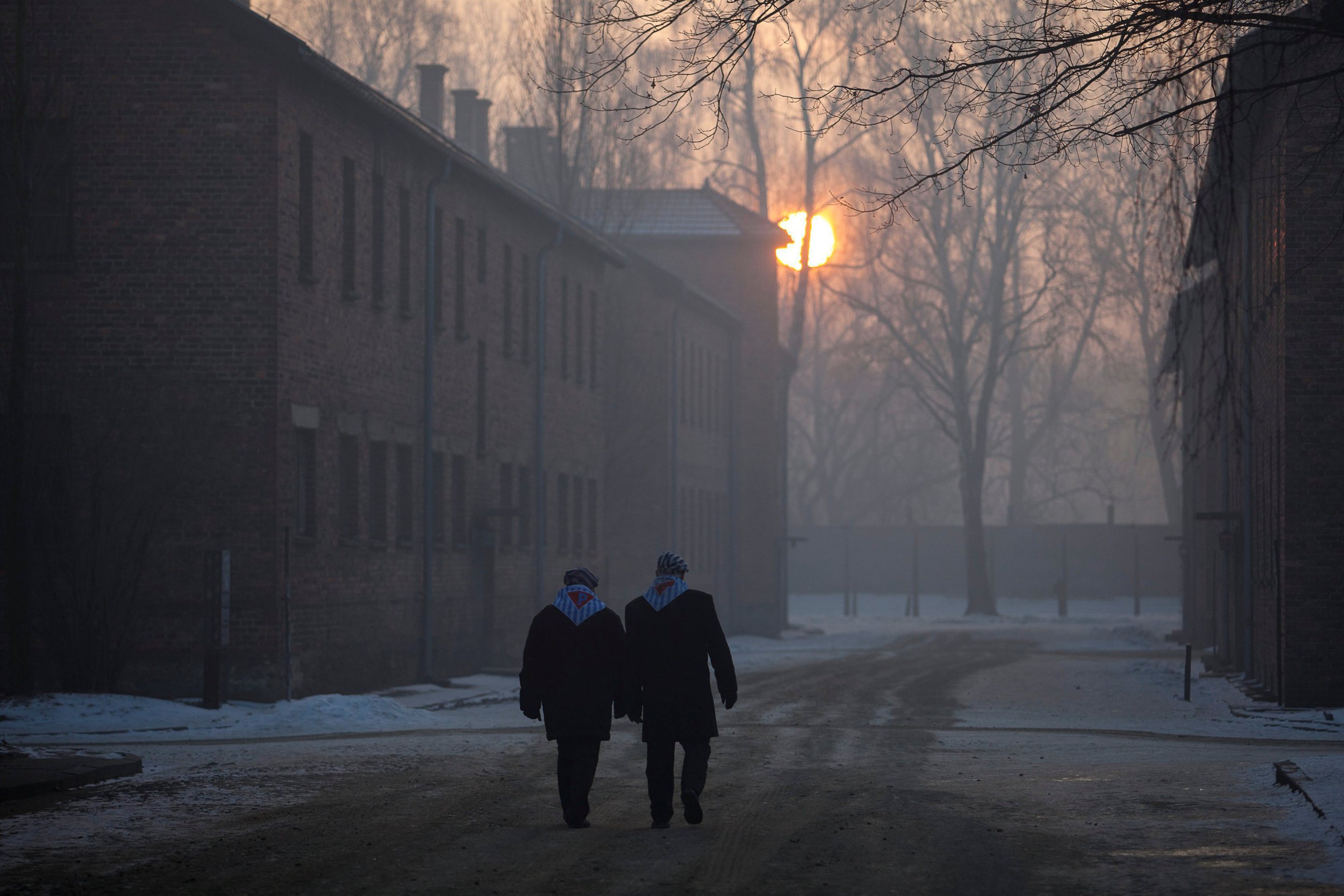 A group of Polish activists is towing a mobile billboard across Europe with an image of Adolf Hitler hanging over the gates of Auschwitz, in a bid to distance Poland from the atrocities of the Nazi regime.
Auschwitz was built in the east European country, along with several other concentration camps, as part of the Nazis' ethnic cleansing of Jews and other minorities during World War II.
Polish NGO the Foundation for the Traditions of Town and Country has designed the billboard, declaring "Death camps were Nazi German." They will take it on a 1,000 mile journey from southern Poland through Germany and Belgium before ending in the U.K., Polish public broadcaster Polskie Radio reports.
"The idea of our campaign is simple. We demand the historical truth, we oppose the use of the term 'Polish concentration camps', which is commonly used by Western media," Dawid Hallmann, from the Foundation for the Traditions of Town and Country, said.
The billboard also demands an apology from German broadcaster ZDF for the German channel's use of the phrase "Polish death camps" in a promotional video for a Holocaust documentary. Referring to the camps as Polish is highly controversial for many Poles, who regard it as transferring blame for the Holocaust from Germany on to Poland.
In December, a Polish court ordered ZDF issue an apology to a Polish Auschwitz survivor and make it visible on its website homepage for a month. However, social media users complained that ZDF failed to comply with the court's ruling.
Campaign groups and officials in Poland frequently request corrections when the camps are referred to as "Polish" in the media and in August, Poland's Ministry of Justice drafted a bill that, if approved, would introduce jail sentences for associating Poland with committing Nazi war crimes.