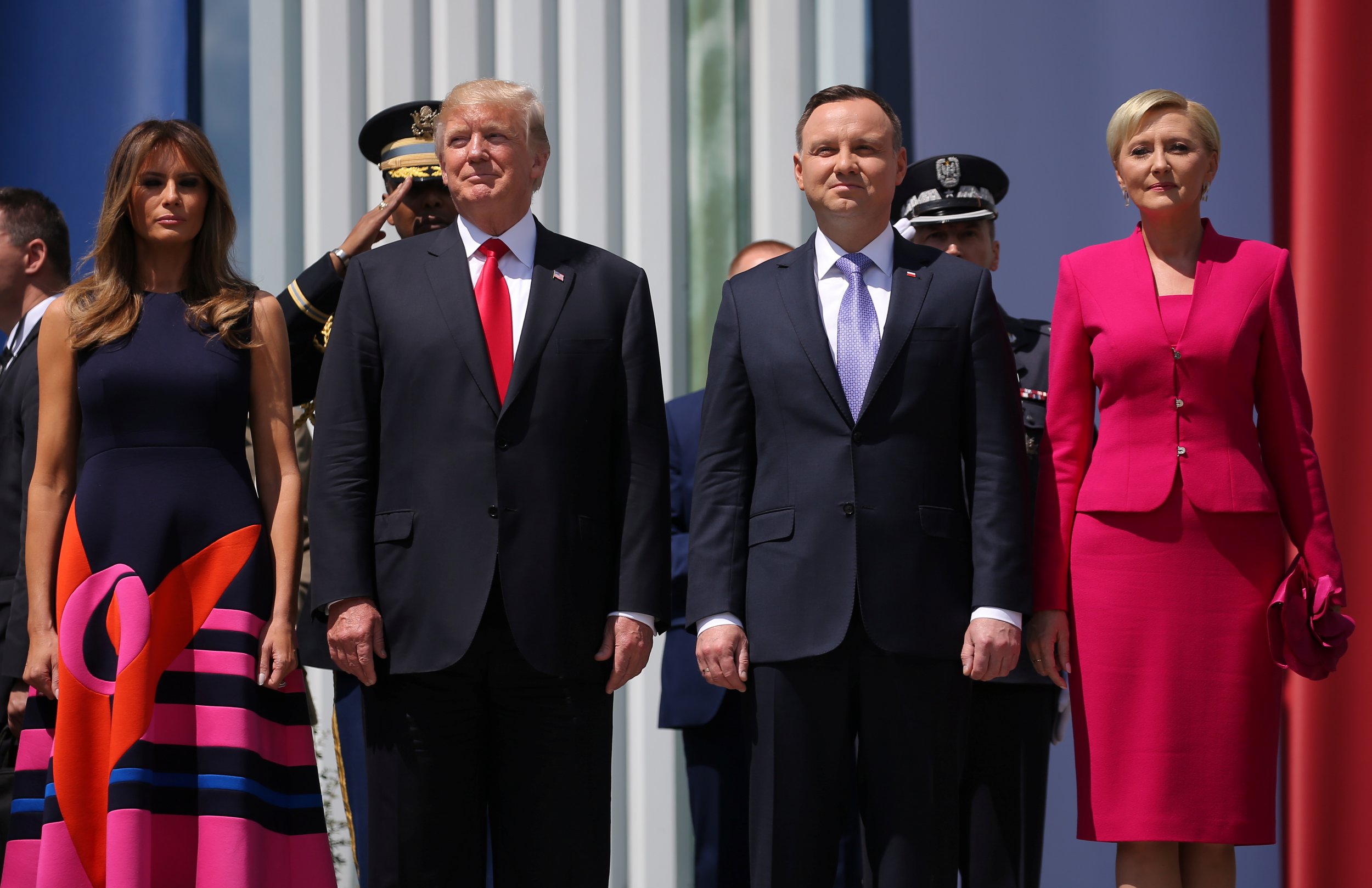 The Polish government, with whom Donald Trump enjoys close relations, is planning new laws restricting foreign ownership of media that would disproportionately harm U.S. companies.
"The ruling Law and Justice (PiS) [party] will likely submit a bill setting limits to foreign ownership of media outlets in Poland at the autumn session of parliament," a research note from political analysts Teneo Intelligence said.
"Ownership limitations would adversely impact German and U.S. media groups that currently dominate Polish media market, thus increasing the risk of a sharply negative international response," it continued. Otilia Dhand, senior vice president at Teneo, says Viacom and E.W. Scripps are both particularly active in Poland.
Dhand tells Newsweek that the type and level of restrictions the government imposes will likely depend on the amount of outcry generated over its proposals.
According to Teneo's note, the bill could set a limit as low as 15 percent on foreign ownership of media corporations. But other recent proposals have been scuppered or rowed back after international criticism.
For example, a recent attempt to pass three laws that would have cemented government control over the judiciary ended with the country's president—a usually submissive former member of PiS—vetoing two of them. Dhand says U.S. pressure may have been partly behind the move.
Dhand says the push to take more control over the private media sector follows the government's early move to consolidate control over public media. At the start of 2016, the government passed legislation that allowed it to appoint the heads of state TV and radio outlets.
"They do want to gain control, leverage, over the private media to avoid criticisms. So that's the sort of basic aim. It is a big question of what form does this leverage [take]," Dhand said.
Dhand cited the example of the Polish banking sector, where the state insurance company has been instructed to buy up stakes in banks as they come onto the market, as a model the government could follow in the media sector.
Poland's government took office in late 2015 and has proved controversial on the world stage ever since. It is engaged in two rows with the European Commission in Brussels: one over its plans for the judiciary and another over logging rights in a primeval forest.
Donald Trump visited Poland in July, and at a press conference where he faced difficult questions from U.S. reporters he jokingly asked President Andrzej Duda whether he struggled with a hostile media too.