'Islamic Rape of Europe': Polish Magazine's Cover Controversy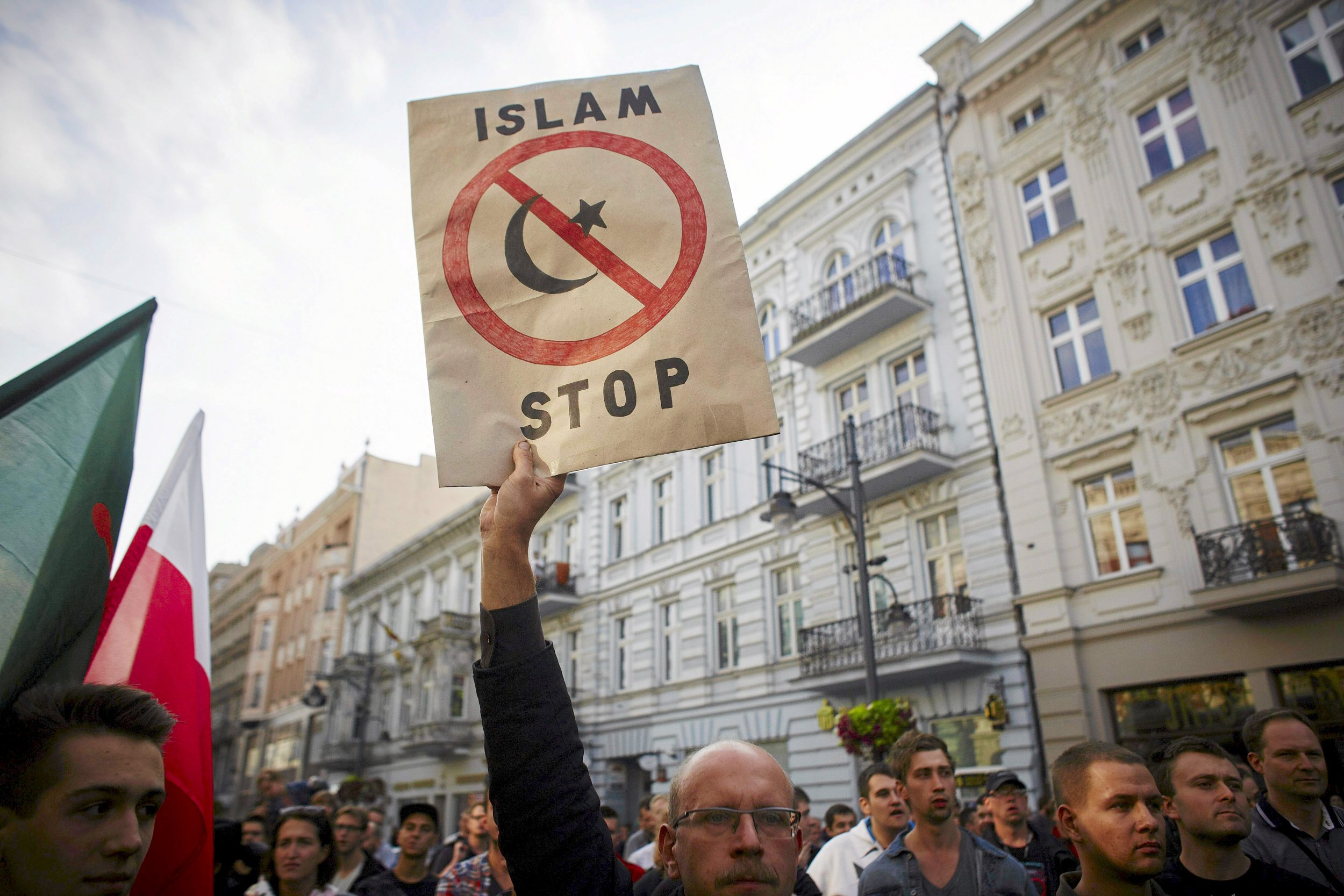 A right-wing Polish magazine has drawn comparisons on social media with fascist propaganda for its dramatic cover on the "Islamic rape of Europe".
The front of the latest edition of wSieci (The Network), a popular conservative weekly, shows a blonde female model dressed in a European Union flag screaming as she is clasped by dark-skinned hands.
One Twitter user compared the imagery to that employed on posters supporting Mussolini, the Italian dictator.
While another said the cover resembled a piece of Nazi propaganda (top right):
The magazine's summary of the edition says it is reporting on "what the media and the Brussels elite are hiding from the citizens of the European Union." One article by Polish journalist Aleksandra Rybińska, titled "Hell Europe," discusses problems relating to mass migration into Europe which were allegedly ignored because of "tolerance and political correctness."
The magazine's office did not immediately respond to a request for comment.
Poland's government—along with those of the Czech Republic, Hungary and Slovakia—has this week called for tougher pan-European restrictions on migration, including the drafting of a "back-up plan" to seal borders with Greece if flows cannot be controlled.