Polish Migrants in Britain to Strike and Give Blood to Protest Negative Stereotypes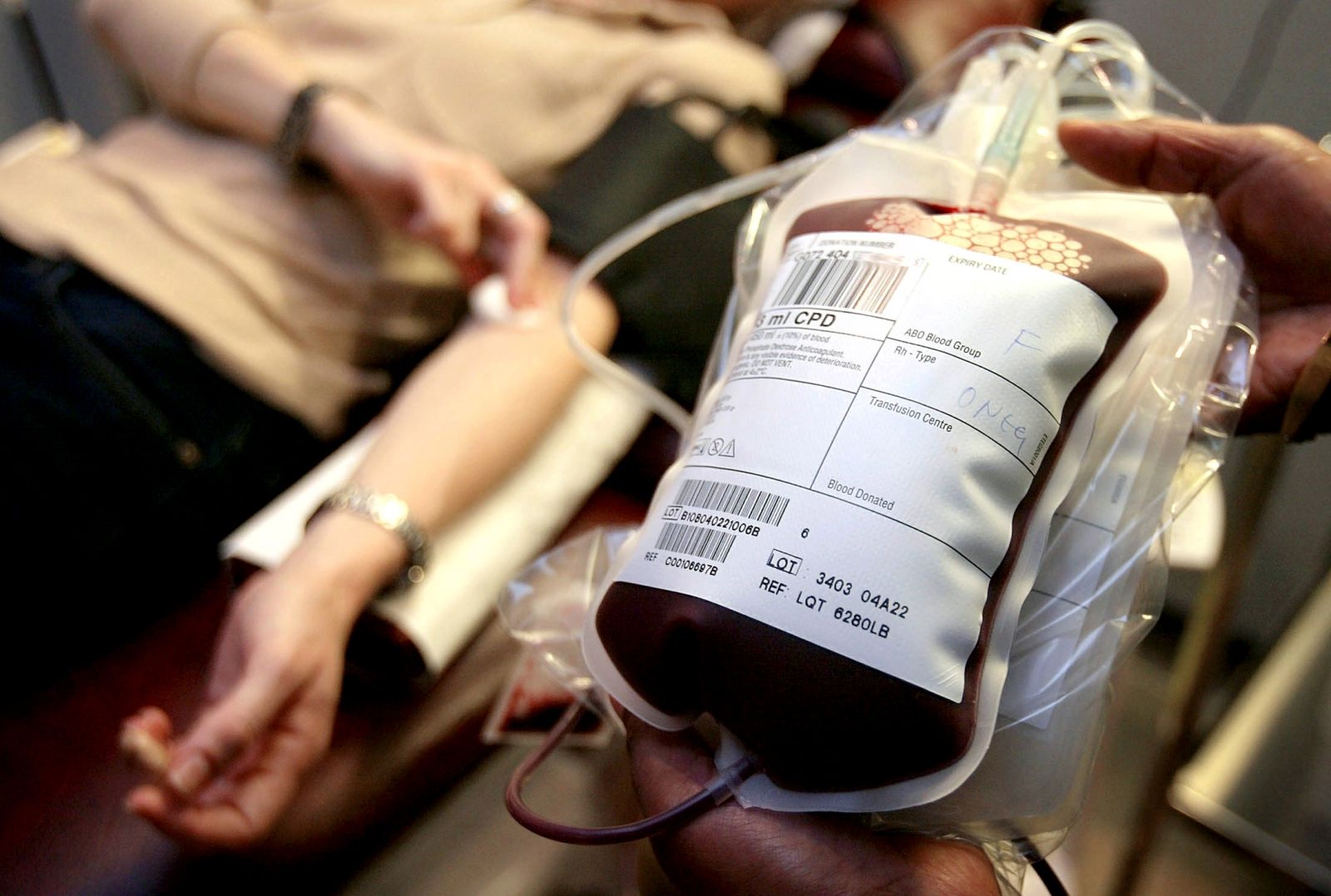 Thousands of Polish workers in Britain will donate blood on Thursday in an effort to demonstrate both past and present contributions made by Polish people to the U.K. and to dispel negative stereotypes surrounding immigrant workers in Britain.
At the same time, a separate protest could see up to a thousand Polish protesters go on strike and demonstrate outside the U.K. parliament to protest against negative attitudes towards Polish workers. However, as the strike has no official organisers or union support, it is unclear how many will take part. Police said they aware of the event but weren't increasing the number of officers in Parliament Square.
The two initiatives have divided Poles in Britain. The Chair of the Federation of Poles in Great Britain, Tadeusz Stenzel, warned in a statement that while he appreciates the "concerns and frustrations of some migrant workers," strike action is "an irresponsible and divisive way of presenting arguments in the immigration debate." He also warned against donating blood as a political statement.
There are around 688,000 Poles living in the UK, according to the Office for National Statistics. Since Poland joined the European Union in 2004, its citizens have the right to live and work in any EU country, as do Britons. Figures for 2010 revealed that almost as many British citizens—2.2 million—live in other EU countries as vice versa, with one million Britons residing in Spain. Official Labour Force Survey data suggests the number of people born abroad living in England increased by around 565,000 between 2011 and 2014. Approximately two thirds of these migrants were born in EU countries, and one third from outside of the EU.
The idea for the strike originated in an article published by the Polish weekly newspaper the Polish Express, concerning a British politician who had made disparaging comments about Polish workers. It sparked a heated online discussion, with one woman arguing for strike action, which prompted a letter of support from the newspaper's editor and a Facebook page which has attracted around 1,000 supporters.
"This is an important idea in their lives, they feel upset and disappointed because of the treatment from some Britons," the editor of Polish Express, Tomasz Kowalski, who plans to attend the strike, tells Newsweek. While he says there have been plenty of comments on his website arguing against the strike, he says that even if just two people show up tomorrow, it will have been worthwhile to raise discussion about immigrant workers in the UK.
Kowalski explains that his newspaper has covered several stories recently concerning the poor treatment of Polish workers in the UK. One involved a Polish woman in Scotland who lost her job because she spoke Polish at her workplace. "Now our readers are telling us about examples like this. They tell us they feel like second-class citizens, but they are citizens of the EU too, and they have the right to be here. They appreciate being in Britain, but they care about more than money," he says.
In response to the strike, lawyer George Byczynski, the coordinator of the British Poles Initiative, which represents more than 40 Polish organisations in the UK, decided to launch a campaign for a Polish blood drive, dismissing the strike as a "media bubble."
"We came up with a more positive appeal," he tells Newsweek. "People want to save lives, they want to say, 'We Poles spilled blood in the Battle of Britain 75 years ago, today we will also spill blood because we love Britain and we are grateful to be here.' I like this comparison. It shows that Poles are not just a group of people who want to use the system, they want to come here and benefit society, and this has a long history."
According to the group's Facebook page, over 2,000 people have committed to donating blood, but Byczynski claims thousands more could also join in, as the campaign has been inundated with emails from supporters and tweets showing Poles donating blood while holding up signs reading "#PolishBlood". He says the National Health Service (NHS) has told him that some spaces at blood clinics across the country have been fully booked for tomorrow.
Jakub Krupa, head of the Poles in UK campaign, which promotes the positive contribution of the Polish community, tells Newsweek that his group started a similar campaign in February, called "Bloody Foreigners," and says that Poles should donate blood throughout the year.
"On the one hand, donating blood is a fantastic things to do, and the easiest way to give back something to the UK," he says. But on the other hand we are worried about linking the strike and blood initiative. Blood donations should be apolitical, and people should donate all year round."
"There are concerns that need to be addressed by Polish and British communities, like the idea that migrants are responsible for all bad things in the UK," he concedes. "But I am not particularly sure striking is the best way of solving this. Don't go on strike, it doesn't make sense. Get involved, do something positive for the community."
In a statement, Jon Latham of the NHS Blood and Transplant said: "NHS Blood and Transplant is grateful that members of the Polish community have pledged to donate blood. We urge them to register as a donor and book an appointment to donate, rather than just turn up to a donation session," due to limited appointments available each day.