Polish Minister Says His Right-Wing Party Is Treated Like 'Jews Were Treated by Goebbels' During the Holocaust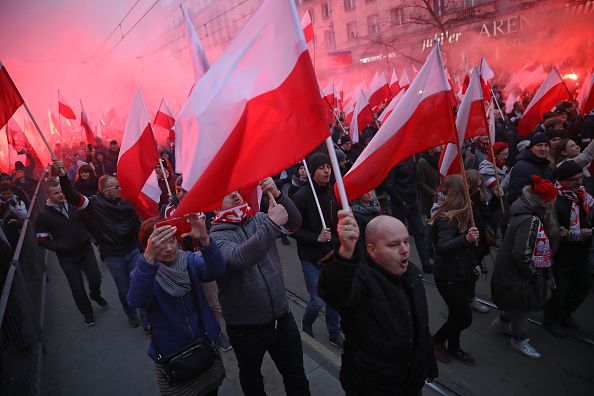 Poland's Deputy Prime Minister Piotr Glinski has compared criticism of his ruling Law and Justice Party to the persecution of Jews under the Nazis.
"The language toward Law and Justice is to exclude, annihilate, dehumanize, delegitimize, as Jews were treated by Goebbels," Glinksi, who is also Poland's culture minister, told local media Monday, referring to the former Nazi minister of propaganda Paul Joseph Goebbels.
The comments came at a time when Poland's ruling party has come under fire for promoting Euro-skeptic nationalism and implementing controversial new laws.
Poland's right-wing Law and Justice Party has been in power since 2015 and has since begun pushing through controversial judicial reforms that put the Supreme Court and the constitutional court under the control of the ruling party. The Justice Minister was also granted permission to fire the heads of lower courts, and the ruling party appointed new members of the National Council of the Judiciary, a body that appoints judges.
Last year, the European Commission launched infringement proceedings against Poland over what have been characterized as illiberal judicial reforms.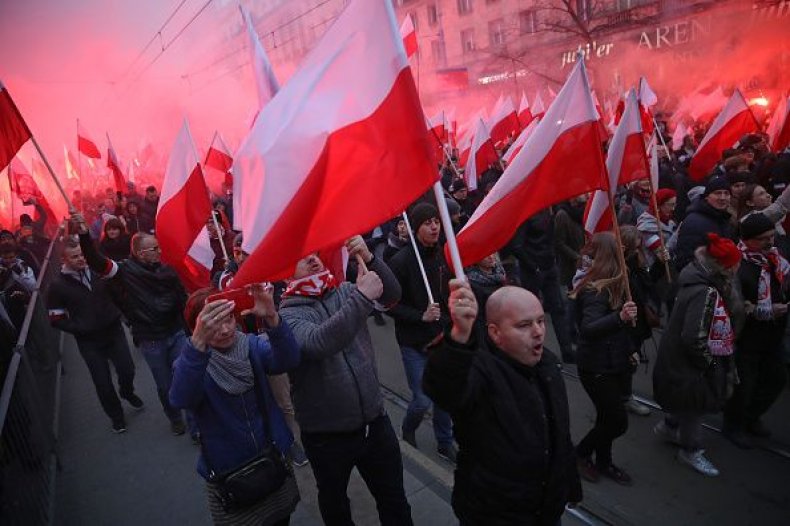 Poland also came under fire when the government passed a controversial law in February that outlawed calling Nazi-era concentration camps "Polish death camps." Some critics at the time worried that the bill could curb free speech.
Despite the criticism from abroad, many in Poland continue to support the ruling party. In October, it enjoyed a strong showing in local elections and took control of more provincial parliaments than in previous years.
But a recent bribery scandal involving the main regulator of Poland's financial markets has given the opposition new fodder for criticism. Experts say comments like those made by Glinksi on Monday only work to deepen the divisions between the government and the opposition.
"Glinski's comments are very much representative of the profound political polarization in Poland as well as the governing Law and Justice party's growing paranoia," Zselyke Csaky, an expert on Central Europe at Freedom House, told Newsweek. Law and Justice "is fanning political divisions further by spewing conspiracy theories and using language that plays on people's emotions and strengthens a sense of victimhood," he said. "Such rhetoric is dangerous in the long term and contributes to the total degradation of the public sphere."
A little over one week ago, Poland celebrated 100 years of independence. Around 250,000 people marched in the capital of Warsaw to mark the event. President Andrzej Duda, Prime Minister Mateusz Morawiecki, and the leader of Law and Justice, Jaroslaw Kaczynski, walked together carrying a large flag reading "For You Poland."
Some fascist, far-right, and nationalist groups also attended the march.