Polish NATO Base to Double in Size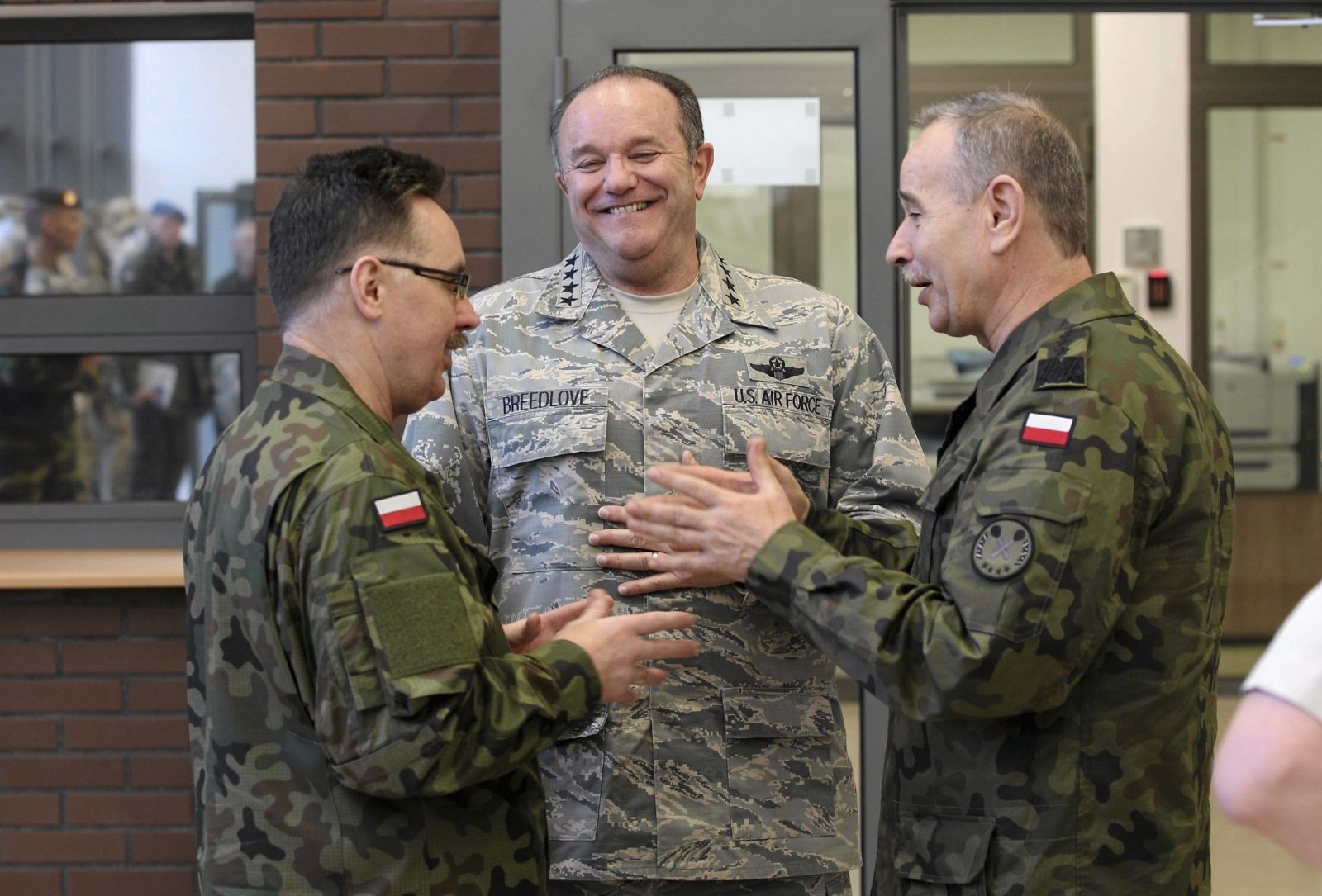 The Polish military base which has been NATO's easternmost headquarters for over a decade is set to double in size, becoming the focal point for the alliance's eastern defences.
Russia's aggression in eastern Ukraine has prompted former Eastern Bloc states who are NATO members to express concern that they may be the next targets. Poland and the Baltic states have been among the most vocal critics of Russian aggression and the alliance is currently pursuing its largest reinforcement strategy since the Cold War in those countries and several other eastern states.
Today the base, which is located in Szczecin, officially became part of the new NATO communication structure which was agreed earlier this year. Recruitment will now begin to double its permanent staff from 200 to 400 servicemen from up to 20 countries in the alliance, according to Polish news agency Wiadomości. This stage is set to be completed before the end of the year.
The headquarters in Poland will link six budding command centres in Latvia, Lithuania, Estonia, Poland, Romania and Bulgaria which are being set up in a bid to improve Nato's capabilities to spot threats on its eastern flank and summon NATO forces more quickly.
The rapid reaction troops which these centres can call on are to be increased from 13,000 to 30,000, while infrastructure and communications will be set up in the six eastern 'frontline' states to ensure efficiency if they are under attack.
According to Szczecin base commander General Lutz Niemann the new role of the base will see it establish new channels of communications with other states and employ key liaison officers from all branches of the military and from the special forces. Part of its functions will be to help organise regional military exercises.
The base's facilities will be expanded to accommodate more staff and modernised equipment by 2018.
When initial plans for the reinforcement strategy were announced earlier this year a spokesperson for the Russian Ministry of Defence held a special briefing where he branded Nato's plan "in and of itself very disturbing."
"The so called plan to reinforce the eastern flank of Nato is nothing other than an increase in the battle readiness of the alliance," Lukashevich added.
Nato secretary general Jens Stoltenberg and Lutz Niemann have both denied this is an aggressive move on behalf of NATO but have linked the reinforcement to Russia's actions in Ukraine.