Polish Official Claims Jews Were 'Passive' in The Face of Nazi Violence—After Israel Criticises Holocaust Bill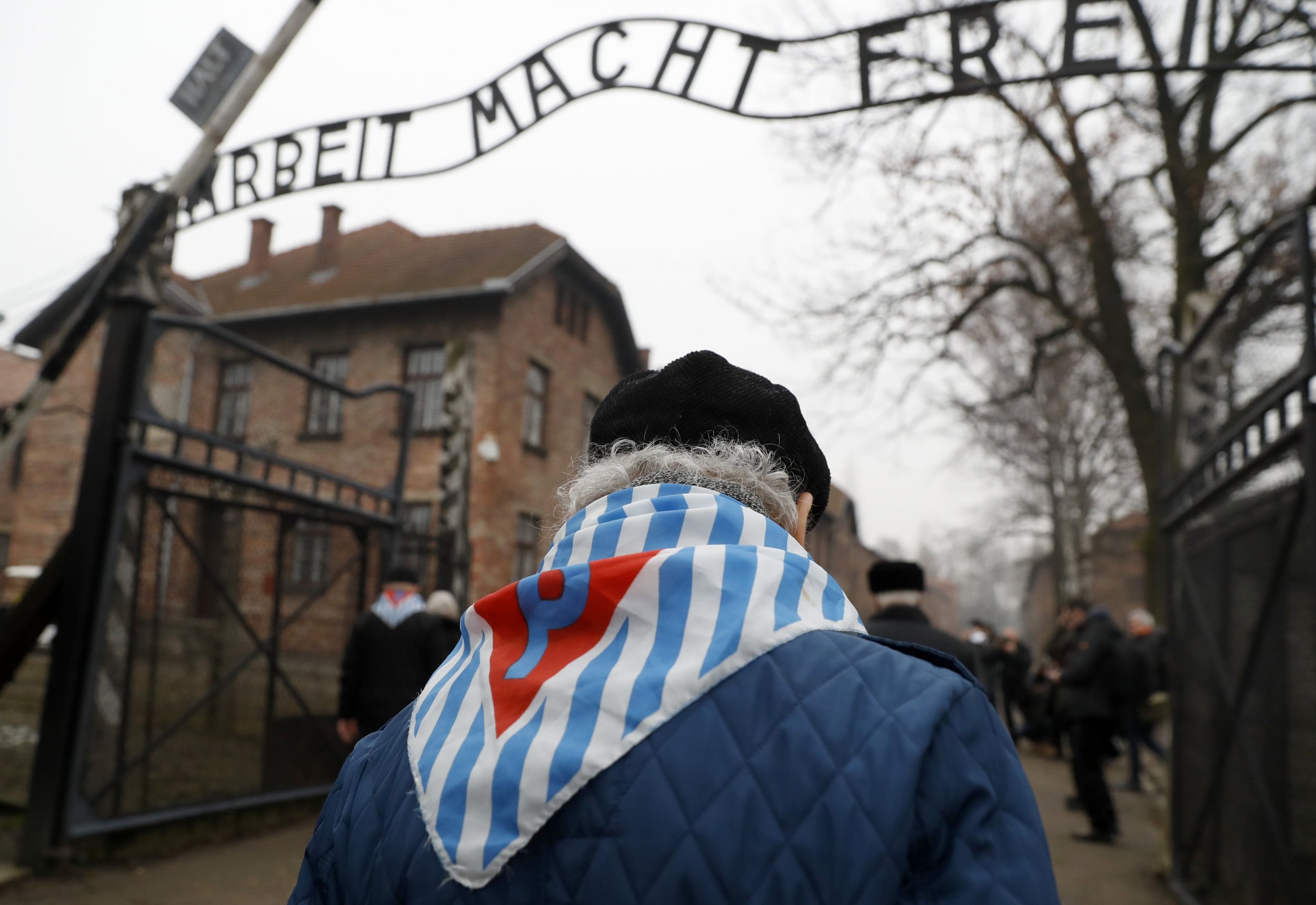 An adviser to Poland's president said Israel's criticism of a controversial law criminalizing some statements about country's role in World War II stemmed from a "feeling of shame at the passivity of the Jews during the Holocaust."
Andrzej Zybertowicz, a Nicolaus Copernicus University sociology professor, called Israel's opposition to the new law "anti-Polish," reported the Associated Press.
The presidential adviser said it shows Israel "clearly fighting to keep the monopoly on the Holocaust."
"Many Jews engaged in denunciation, collaboration during the war. I think Israel has still not worked it through," Zybertowicz said in the interview published in the Polska-The Times newspaper.
Israel has been joined by France and the U.S. in criticizing the bill, which was signed by Polish president Andrzej Duda Tuesday. The law criminalizes discussion of Polish complicity in Nazi crimes committed under occupation.
Israel says the new bill could suppress the truth about the role of some Poles in the Holocaust. Critics further argue that Holocaust survivors could be prosecuted for accusing Poles of involvement in Nazi atrocities.
Duda said the aim of the law was to safeguard Poland's image abroad.
"[The bill]... protects Polish interests... our dignity, the historical truth... so that we are not slandered as a state and as a nation," he said in a televised address.
In response to allegations of Jewish passivity in face of Nazi violence, historians have pointed to the hundreds of uprisings that occurred in Nazi occupied Europe, including the Warsaw Ghetto Uprising, and those in the Treblinka and Sobibor concentration camps, and eventually in Auschwitz.
"In this dispute, one can see clearly Israel is fighting to keep the monopoly on the Holocaust," Zybertowicz said in the interview. "The 'religion' of the Holocaust has become a symbolic shield for that country, which is used by Israel to create for itself a special position in many places in the world. A shield which is meant to protect Israel against any criticism."