Polish PM Asks EU Parliament Head To Apologize For Coup D'Etat Comments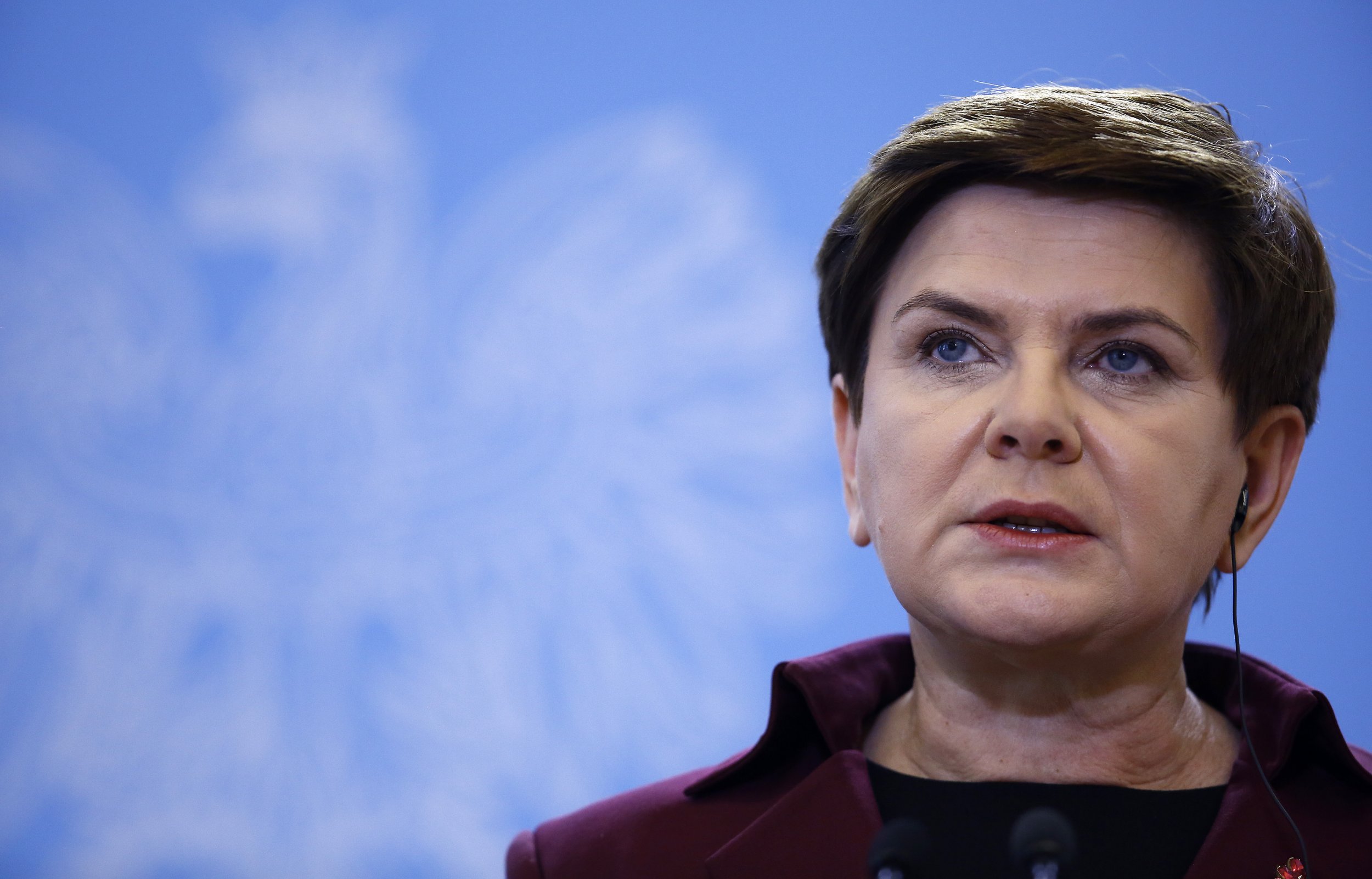 Polish Prime Minister Beata Szydlo has asked European Parliament President Martin Schulz to apologize for comparing her government's bid to replace judges in the country's constitutional court to a coup, Polskie Radio reports.
Thousands of Poles protested the proposal over the weekend, fearing that the month-old conservative government could effectively nullify Poland's constitutional court and change the constitution without check or balance.
After a weekend of demonstrations on the streets of Warsaw, both against the new move and in support of the government, Schulz told German radio station Deutschlandfunk he believed events in Poland "had the character of a coup d'etat." He suggested the issue needed to be discussed in European Parliament before the January plenary session.
In response, Szydlo called for an apology, declaring Schulz' statement "unacceptable".
"Things are not going well if the head of the European Parliament speaks in such a manner about a member state," Szydlo said. She added that Poland's Foreign Minister Witold Waszczykowski has told the Polish ambassador to the EU to meet with Schulz and discuss his statement.
Despite becoming the first party in modern Polish history to form a majority government in October, the conservative Law and Justice (PiS) party is now seeing its popularity plummet.
According to a TNS poll published by national daily Gazeta Wyborcza on Tuesday, support for the party has fallen to 27 percent from 42 percent earlier in December. Polish President Andrzej Duda, who is close to the PiS party and replaced leftist Bronislaw Komorowski in a surprise triumph at the May presidential elections, has also suffered a drop in approval, with the national polling institute, CBOS, estimating that 40 percent of Poles are now critical of his performance, up from 20 percent a month ago.
Meanwhile Tuesday's TNS poll also found that 58 percent of Poles believe that PiS and Duda are engaging in an "attack on democracy".
According to Otilia Dhand, analyst on Central and Eastern Europe for the Teneo Intelligence consultancy, it's not the changes PiS are making that are costing them but the way they are making them.
"When it comes to the emerging talk of a coup, this might be a bit overstated," she says. "There has been a forceful move on the part of the PiS to have their loyals selected for all relevant bodies, such as the constitutional court. However they are in large respects just reversing the appointments that the Civic Platform [coalition] government made before them."
Over the weekend, Poland's new government appointed five judges to the constitutional court—the body set up to curb any rapid changes to the constitution—in the first step of what looks to be an impending overhaul.
"The problem is that the way the PiS goes about [making change] has been very quick and public," says analyst Dhand. "They do not take too much of regard of what it will look like." Dhand notes that the previous Civic Platform government had also made appointments among those loyal to the party but in smaller numbers and more disparately.
"It is likely that there will be pressure from the EU in the form of verbal statements but, as we have seen before, these sort of verbal statements do not always have a very strong impact in practice," he says.