Polish President Andrzej Duda Steps In To Mediate In Political Crisis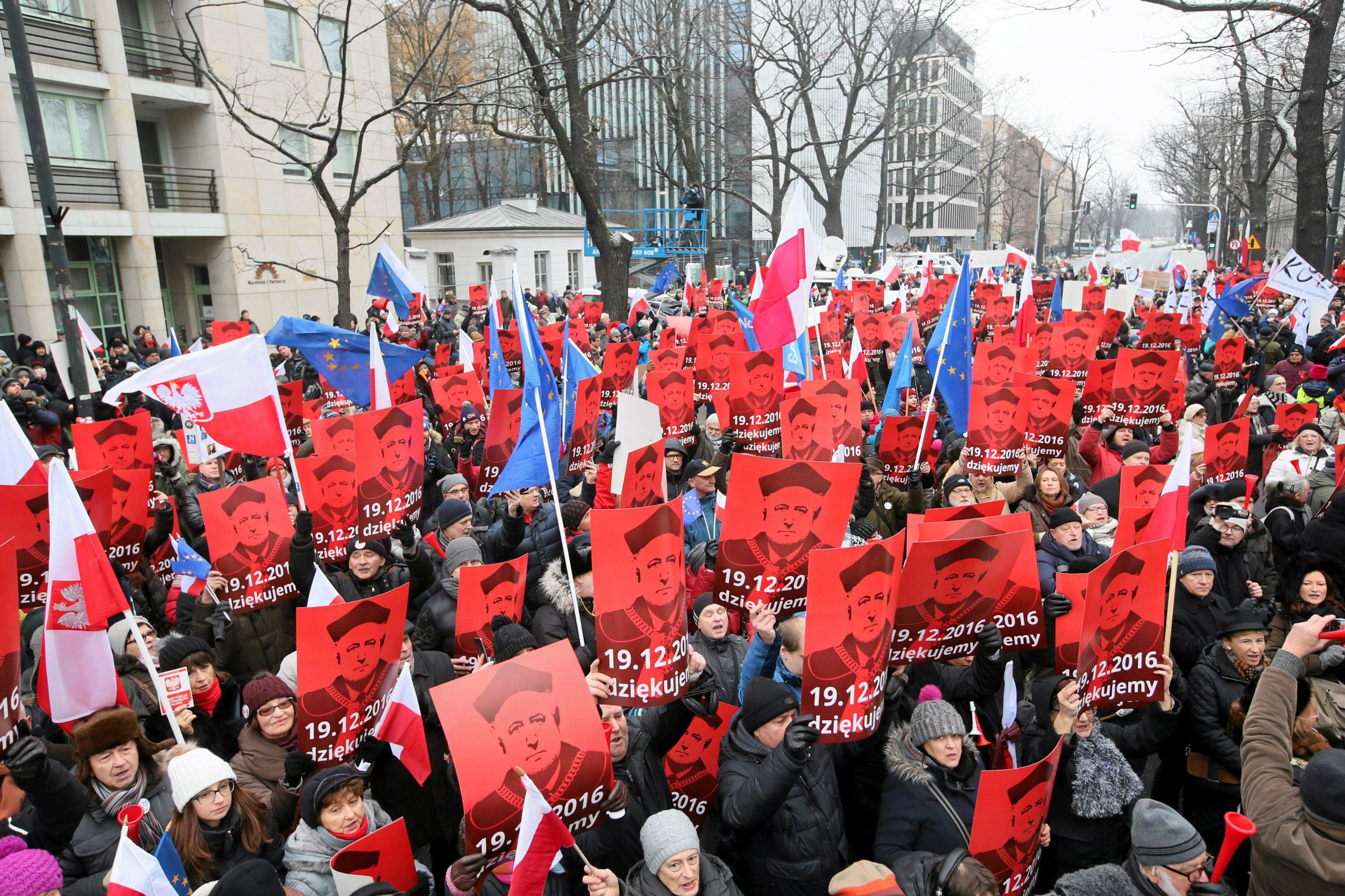 Poland's President Andrzej Duda has stepped in to mediate in an emerging political crisis between the government and the opposition regarding proposed new rules for the media in parliament.
Tensions grew on Friday after a member of the main opposition party, Civic Platform, spoke out about proposals on journalists' access to parliament during discussions regarding the 2017 budget. He was asked to leave the session of the lower house (Sejm) by the house speaker, which prompted outrage from opposition parties, triggering four days of unrest.
If passed into law, the drafted regulation would demand that most members of the press would not be permitted on main parliament building's premises, would be unable to report on how lawmakers vote and would be made to keep their distance from the building should they wish to interview Sejm members.
President Duda, who was backed by the now-ruling Law and Justice party but is officially nonpartisan, met with opposition figures on Sunday before announcing a meeting with Law and Justice leader Jaroslaw Kaczynski on Monday, public broadcaster Polskie Radio has reported.
"I watched [Friday's] events in the Polish Sejm with concern and anxiety," Duda wrote in a statement, published over the weekend, a full day after opposition lawmakers blocked the parliament's rostrum on Friday. "I would like to appeal to all sides of the political spectrum to calm tensions so that the parliament's work takes place smoothly, in a civilised manner and with due seriousness – in line with the principles of parliamentary democracy."
The opposition claims that the proposed changes would constitute an attack on Poland's democracy, an accusation that the government refutes. According to the Law and Justice government, the new regulation, which includes a restriction on broadcasting images from votes in the Sejm, would help in creating a comfortable environment for politicians and journalists.