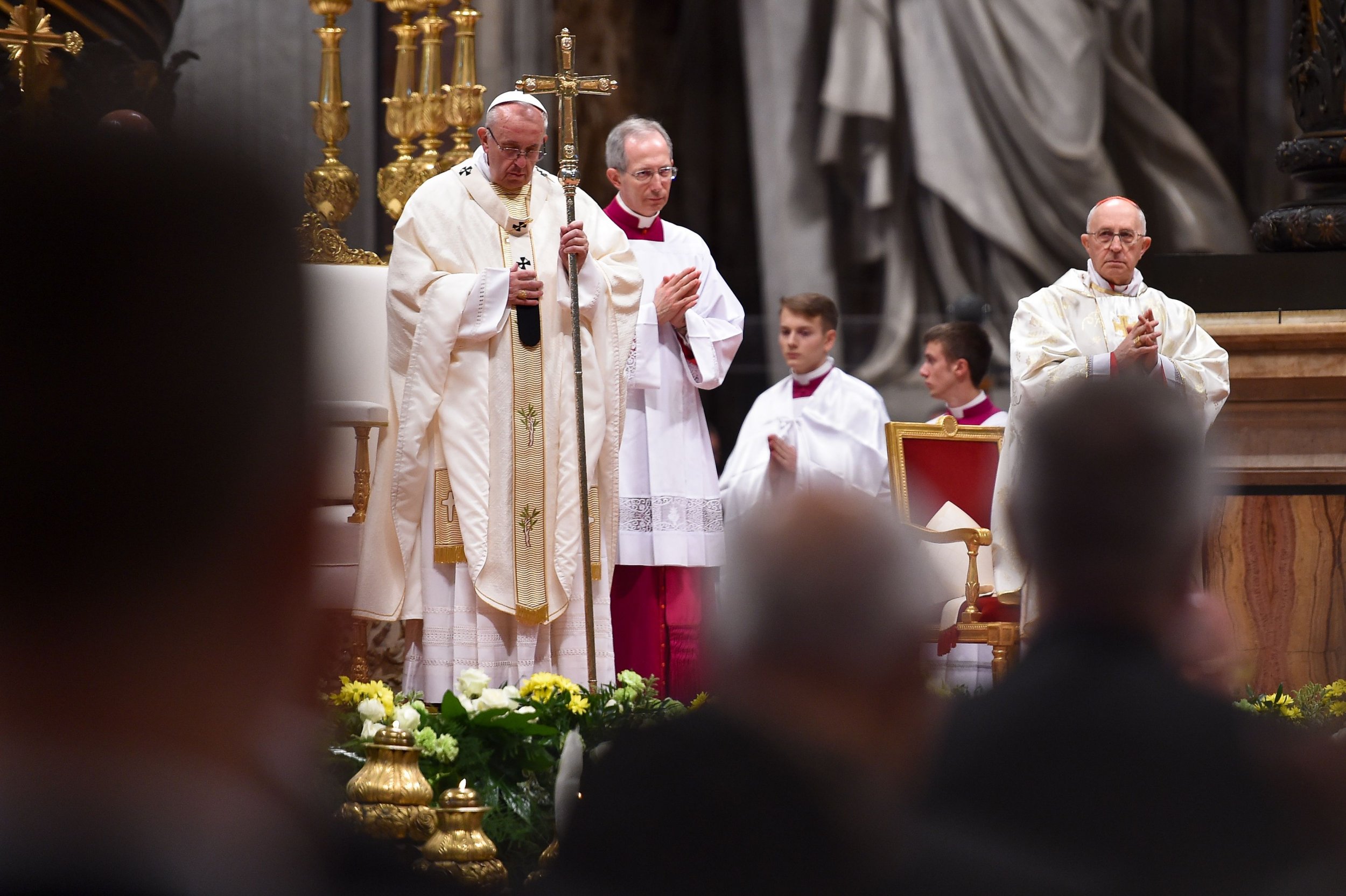 A priest in Poland has been reprimanded by his superiors after a sermon in which he prayed for Pope Francis's death.
Father Edward Staniek, a priest in the city of Krakow, was quoted as saying that he prayed for the pope's "quick departure to his Father's house," according to The Telegraph. Staniek's comments appeared to be prompted by calls from the leader of the Catholic church for Christians to take in Muslim refugees.
Poland has traditionally seen a more hardline conservative streak of Catholicism. Krakow was the diocese of Pope John Paul II who led the Catholic church from 1978 until his death in 2005.
"I pray for the Pope in his wisdom to open his heart to the Holy Spirit, but if he does not, I pray for his quick departure to his Father's house," Staniek was quoted as saying. "I can always ask God for a happy death for him because a happy death is a great grace."
In a statement reported by the Associated Press, Krakow Archbishop Marek Jędraszewski said that it was with "great pain and regret" that he heard of Staniek's comments and that he had discussed them with the priest. He added that the diocese prayed with good intentions for the Pope every day.
The Krakow diocese was not available to comment about Staniek's remarks.
Related: First Look at Pope Francis Starring As Himself in New Wim Wenders Movie
The Argentinian Pope Francis rose to the papacy in 2013 after the resignation of Pope Benedict XVI. Francis is widely seen as a more liberalizing voice than his predecessors.
In his Christmas address, Francis prayed for children in Syria, Iraq and Yemen caught up in their countries' conflicts and those "forced to leave their countries to travel alone in inhuman conditions." He called on Christians to commit themselves "to making our world more human and more worthy for the children of today and of the future."