Polite Japan Fans Clean Stadium After World Cup Win
With their surprise win against Colombia on Tuesday, the Japanese soccer team won their first World Cup game since 2010. Meanwhile, the team's fans were winning hearts elsewhere in the stadium, taking it upon themselves to clean the stands before celebrating properly.
After a pulsating soccer game watched by 40,000 fans, a stadium is generally left strewn with food wrappers, drinks containers and other bits of trash, leaving cleaning staff a daunting task. But those working after Japan's games will have an easier job of it.
After dispatching Colombia in Saransk—the first time Japan has ever defeated South American opposition in a competitive game—the Samurai Blue supporters put their wild celebrations on hold and whipped out large trash bags they had brought along, proceeding to scour the stands for litter, the BBC reported.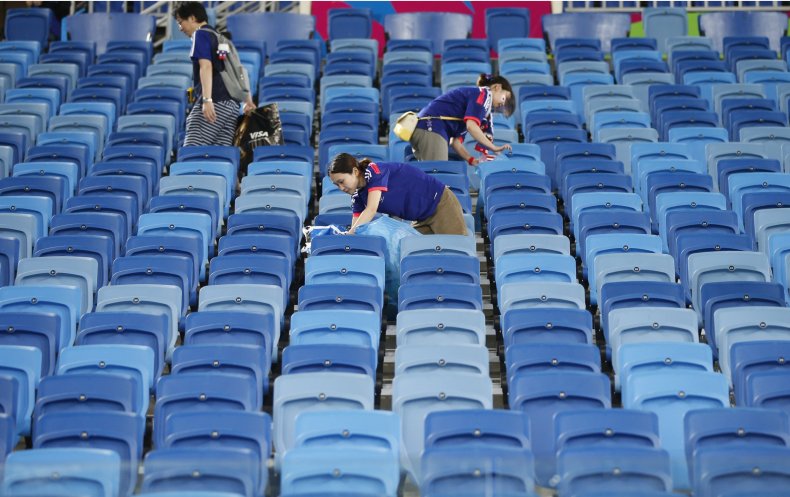 Japan-based soccer journalist Scott McIntyre is following the team across Russia, and told the BBC such cleanliness is to be expected from the fans. "You often hear people say that football is a reflection of culture. An important aspect of Japanese society is making sure that everything is absolutely clean and that's the case in all sporting events," McIntyre explained.
The World Cup is always an opportunity for nations to share their own unique approach to the beautiful game, celebration in victory and the grief of defeat. Though it might seem exceptional in other countries, taking responsibility for cleaning up is seen as standard in Japan. It is a habit drilled into citizens from a young age, with students expected to clean their school classrooms and hallways.
Fans at the 2014 tournament in Brazil were also praised for similar civic-mindedness, even as their team failed to win a game and crashed out in the group stages. The team's prospects this year now look far more encouraging. The side has never gone beyond the second round, but fans will be hopeful they can build on a strong start and post their best-ever finish.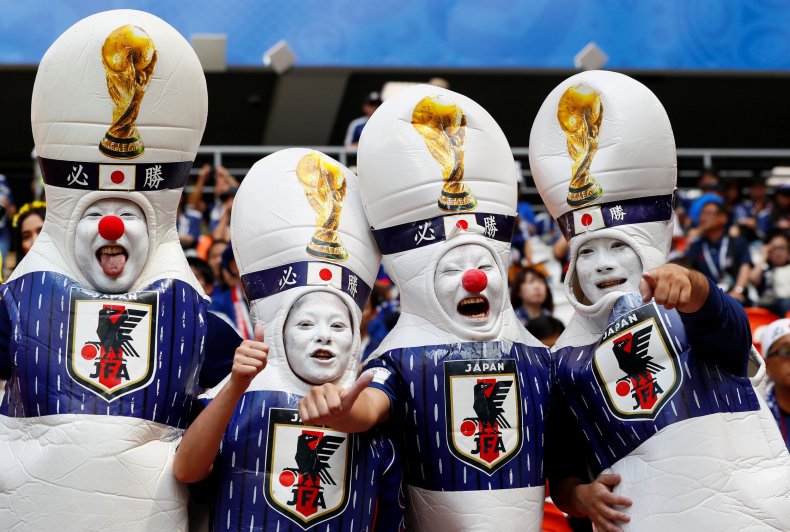 Senegal fans were also spotted on cleaning duty after they defeated Poland 2-1 at the Spartak Stadium in Moscow, the other game in Group H. Supporters of the Lions of Teranga were filmed collecting trash and piling it up at collection points to make life easier for cleaning staff. One clip of the clean-up operation, shared by Argentinean channel TyC Sports, has been viewed more than 4 million times. Senegal's victory made them the only African team to win in the first round of matches.
Both sets of fans have been praised on social media for being considerate. Thus far, the World Cup has been difficult to predict, with some of the best teams falling to underdogs and confounding the experts. When Senegal and Japan meet on June 24 in Yekaterinburg, we can at least be sure that the stadium will be near spotless, whoever comes out on top.