Political Incumbency—It's Complicated | Opinion
Women at all levels of elected office are building political power and running successful campaigns across the country. But because men still dominate the halls of power, the benefit of incumbency works against women candidates and creates yet another barrier to gender parity in politics.
In the United States, roughly 90 percent of incumbents can expect re-election, even when their constituents are dissatisfied with their performance, or partisan shifts would have otherwise put them at a disadvantage. That incumbency boost overwhelmingly benefits men, since men hold nearly a super majority of elected positions in the U.S.
Women currently hold only 27.1 percent of seats in Congress, 31 percent in statewide elected office, 31.3 percent in state legislatures and 25.1 percent of mayoral offices in cities with populations over 30,000 people. Consequently, men are still the most powerful legislating force. A system that inherently sustains men's political power is not a system built to support competition nor designed to ensure that all communities are heard and represented.
We know that the deck is already stacked against women who do manage to make it into office. Women incumbents face different challenges than men when it comes to re-election. In a recent, groundbreaking report, the Barbara Lee Family Foundation found that voters do not assume a woman is doing a good job in office. As a result, women need to demonstrate their competency, show their accomplishments and connect to voters in order to win re-election—standards to which male incumbents often aren't held. Similarly, ReflectUS recently released an issue brief that demonstrated how women candidates are disadvantaged by the incumbency system—whether or not they are incumbents—due to the systemic challenges women face in our electoral system.
An analysis of races for the U.S. House of Representatives found that women face more competition as incumbents than their male counterparts. In particular, the presence of women incumbents increases the likelihood that more individuals—women or men—will enter the race and challenge them. Because having women incumbents invites more challengers, women incumbents have to constantly fundraise to fend off challengers. This leaves less money to contribute to party caucuses and support other candidates in more competitive districts. An elected official constantly fighting for a seat has less time to govern.
Women also have different career progression trajectories than men. Specifically, women are less likely to move from state legislatures to Congress due to many systemic disadvantages for women, like lack of access to dependent care, caregiving responsibilities and the low pay that comes with many part-time elected positions. Men, as incumbents, often do not need to consider these challenges to step up their political leadership from local levels to those with more responsibility.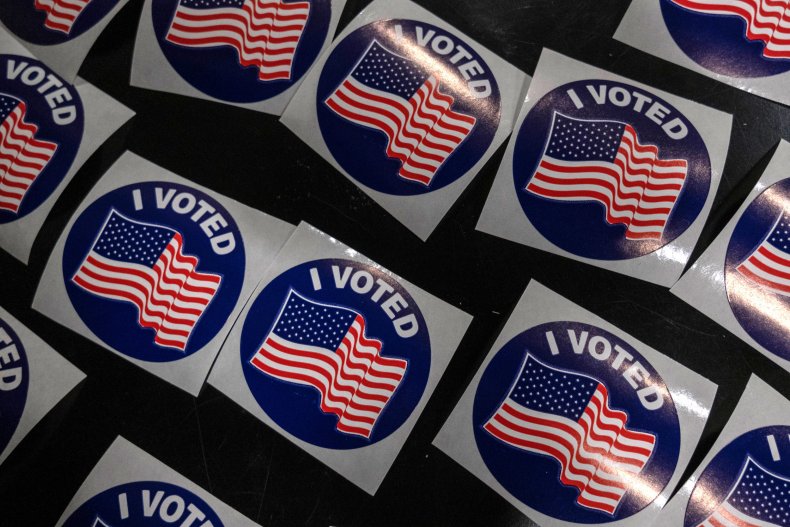 These challenges compound the existing double standards for women in politics. Barbara Lee Family Foundation research showed that women face a higher standard of likeability than men. Further, women are not often viewed as executive leaders. In fact, when study participants were asked if they preferred a man or woman governor, while most did not offer a propensity either way, those that did preferred a man. As incumbents, women must continue to work twice as hard to prove themselves to voters just as they must work twice as hard to prove themselves as first-time candidates.
Incumbency is a tool of political power—one that protects the status quo. People who hold office longer are often more influential, have larger political networks and build substantial campaign funds which are used to support their political party and advance their agenda. Political parties benefit because incumbents in non-competitive districts cost less to re-elect than candidates running for the first time, yet incumbents still raise significantly more than challengers. This saves parties money for their competitive races.
There are solutions to this problem. For instance, many states have sought to dismantle the power of incumbency by enforcing term limits and placing restrictions on campaign contributions. Congress has yet to establish term limits, meaning more men rise to power and hold their seats longer as they become fixtures in political spaces.
Women incumbents can overcome the challenges they face. But the power of incumbency has real consequences for women, as first-time candidates or incumbents themselves. When working within a broken system designed to protect the status quo—men's political power—it is important to be clear-eyed about the feedback loop of incumbency. If our nation ever expects to reflect a representative democracy, incumbent protection can no longer be the standard.
Tiffany Gardner is the CEO of ReflectUS. The ReflectUS Coalition accelerates and maximizes the collective impact of coalition members, people and organizations working to expand political leadership of, by and for all women.
Amanda Hunter is the executive director of the Barbara Lee Family Foundation. The Barbara Lee Family Foundation advances women's equality and representation in American politics and in the field of contemporary art. Their work in both program areas is guided by a core belief that women's voices strengthen democracy and enrich our culture.
The views expressed in this article are the writers' own.