Political Leaders Unite to Condemn Cross-Party Online Threats Aimed at Female Candidates
Connecticut political leaders have united to condemn social media attacks against female politicians from both major parties, according to WHDH.
Democratic Governor Ned Lamont and Lieutenant Governor Susan Bysiewicz have released a joint statement condemning cyber attacks against these politicians, which have included multiple female politicians in the state across party lines.
The letter was spurred by harassment against Senator Cathy Osten, who is Sprague, Connecticut's Democratic first selectman and part of a hotly contested race in the small town.
Osten was the subject of threatening messages on the Connecticut Republican Party's Facebook page, according to the Hartford Courant. Posters on the Facebook page threatened to shoot Osten, who ran over someone's lawn while campaigning door-to-door in Sprague for her reelection.
"I would have pull[ed] her out that car and knock[ed] her out," said a poster.
"The repeated sexist attacks on Mayor Erin Stewart and threats of violence directed at ... Cathy Osten are vile and reprehensible," Lamont and Bysiewicz said in a joint statement. "While none of this is new unfortunately—especially for women candidates and elected officials—this harassment must end now. At a time when women have made tremendous strides in elected office and made their voices heard, attacks like this only make the challenges they face more difficult. Our democracy works best when we display respect and dignity towards all citizens, including those who are willing to step up and serve, rather than shaming or attacking them."
New Britain mayor Erin Stewart was attacked by Antonio Tee Lavoy Sr., a first-time candidate for New Britain's common council on a Facebook page in September. He called Stewart "the fat [expletive]" and "a $3 [expletive]", according to The Courant. While those remarks were made at some point in the past, they began to circulate in September.
"I'm sick and tired of it. This isn't the first time," said Stewart in response to the comments. "Debate me on the issues, but stop with the personal attacks—it's ridiculous."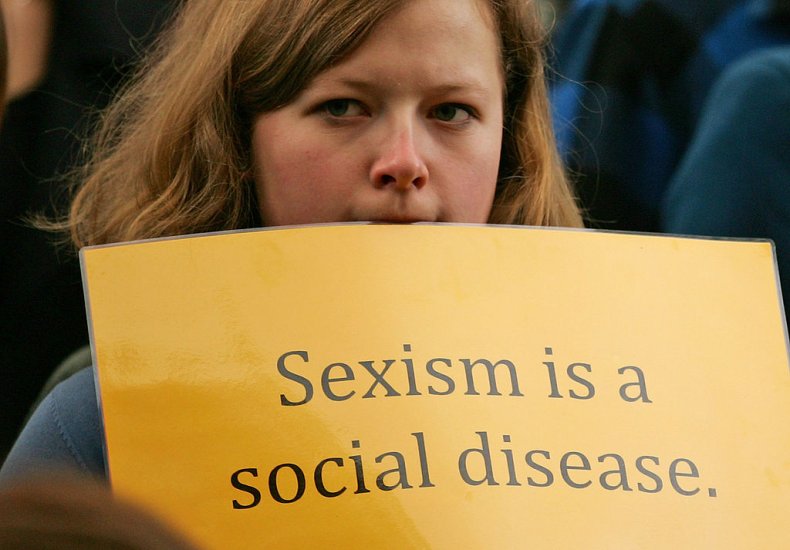 Lavoy posted an apology to his Facebook page, reading in part, "There is no excuse for my choice in words but I would like to say that I'm truly sorry for my comments and those who were offended by it."
J.R. Romano, the Connecticut GOP chair, stated that the messages on their Facebook page came from "random people not connected to the Republican Party" to the Courant.
"It is outrageous that a post about Cathy Osten driving on someone's lawn would generate such an over-the-top and disappointing response," Romano continued. "Unfortunately, it demonstrates a sad and tragic part of social media."
"In today's world ... you cannot ever take it as just words any longer," Osten replied. "Too many people have acted on words that other people have said. We can have a debate on ideas, but we cannot ... threaten to shoot people. ... Language really matters." Osten said that she had recently deleted her social media accounts. "It's harmful to the soul ... to accept this as a normal part of life. It's not [and] we need to step back."
"Whether it is directed at a Democratic state senator and first selectman, Cathy Osten, or a Republican mayor, Erin Stewart, it is something that we all need to stand up against and to call out [for the] corrosive impact that it's having in our society," said Senate President Martin Looney, a New Haven Democrat, at a State Senate press conference held Tuesday.
Political Leaders Unite to Condemn Cross-Party Online Threats Aimed at Female Candidates | News