Opposition Party Makes Gains From Violence in South Africa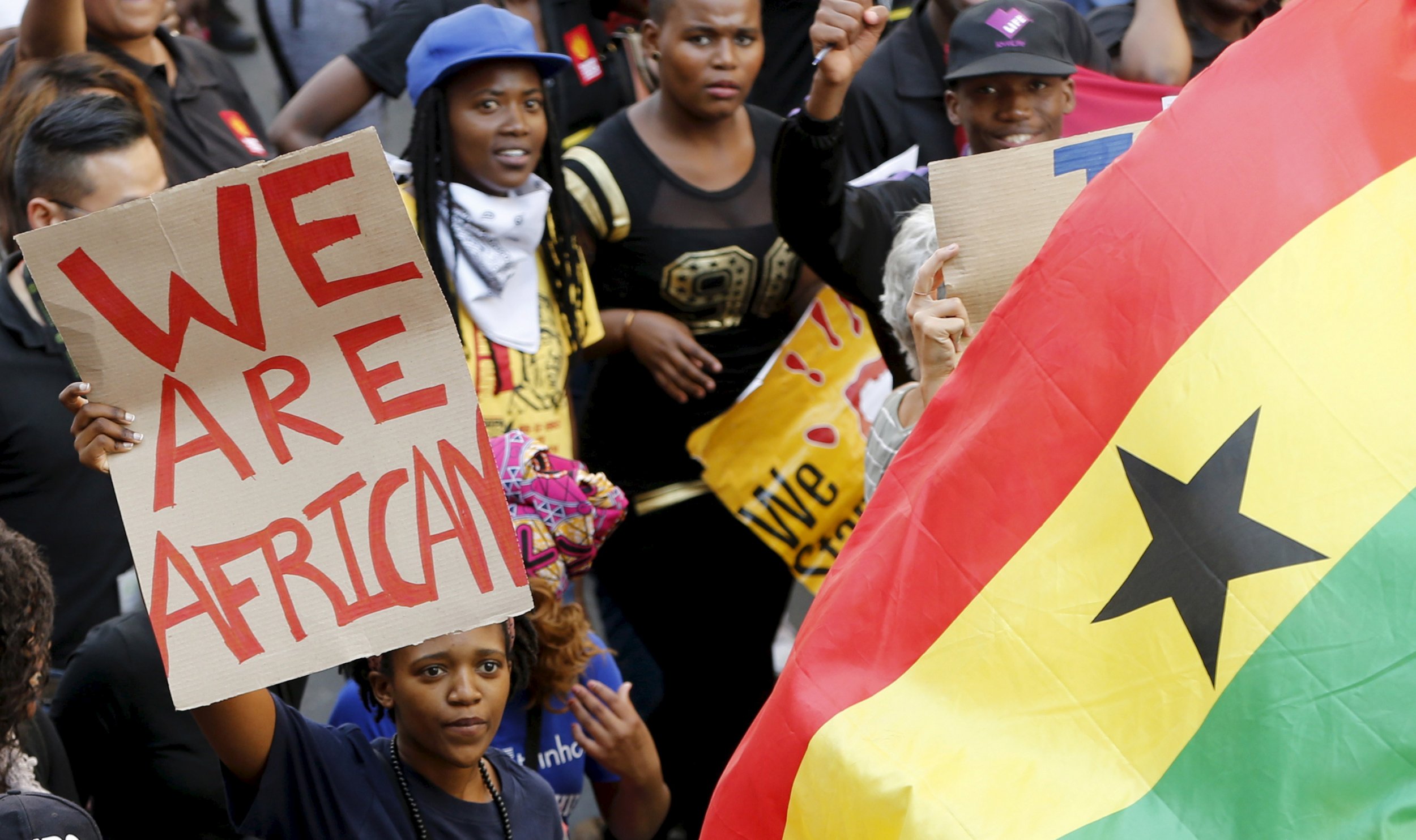 South Africa's left-wing opposition party are capitalising on the country's ongoing xenophobic violence as other African nations threaten the regional superpower with diplomatic action, according to analysts.
Experts say that the Economic Freedom Fighters (EFF), the country's third-largest party, are attempting to shift public anger from immigrants to the ruling African National Congress (ANC), who they blame for failing to provide sufficient jobs.
Meanwhile, the Nigerian senate yesterday called for their ambassador to Johannesburg to be withdrawn, signaling a dramatic deterioration in diplomatic ties between the continent's two economic powerhouses.
Nigerian senators also called for Zulu king Goodwill Zwelithini to face legal action in the International Criminal Court for his role in prompting the current outbreak of violence, which has claimed seven lives and left thousands homeless.
Zwelithini has been blamed for sparking the civil unrest, which has mainly affected Durban and Johannesburg, after he made a speech three weeks ago in which he said foreigners should "pack their belongings and go back to their countries".
He has since claimed his comments were misinterpreted and called for an end to violence by Zulus to a gathered audience of 10,000 people in Durban.
The EFF, whose leader Julius Malema was expelled from the ANC in 2012, is gaining political capital out of the situation by linking the violence to a growing dissatisfaction within the population with the ruling party, says Frank Charnas, Africa specialist geopolitical risk consultancy Max Security Solutions.
"Malema has been telling people that it's not foreigners that are taking your jobs, you don't have jobs because of the ANC," says Charnas. "They're capitalising on this violence and the bad press the ANC are getting."
The violence is having a detrimental effect on South Africa's regional relations. Thousands of Malawians are preparing to flee the violence after the Malawi government pledged almost $500,000 to evacuate citizens from South Africa.
Zimbabwe's president Robert Mugabe has also voiced his "disgust" at the ongoing violence and said the government would resettle some of the one million Zimbabweans living in South Africa.
Some 30,000 people gathered in Johannesburg today for an anti-xenophobia march, with protests also taking place in the coastal city Port Elizabeth.
South Africa has an official unemployment rate of around 25%, with youth unemployment above 50%. More than a fifth of the population live in extreme poverty, unable to afford requisite food for themselves and their families.
Analysts say that, 20 years on from the abolition of apartheid, many South Africans still have very few prospects and are liable to revolt at any opportunity.
"You have a futureless people who are uneducated, impoverished and unemployed. They don't have jobs and they don't have a hope of getting a job," says Charnas.
Dr Charles Laurie, head of Africa at global risk analysts Verisk Maplecroft, says to blame Zwelithini entirely for the outbreak would be an oversimplification.
"He's a traditional leader with a very high level of influence but what you do not have is a placid audience. You have individuals primed and exasperated and it doesn't take much for his message to be misconstrued. They are like a coiled spring," says Laurie.
The violence suggests a lack of integration in South African society. Official data puts the number of foreign national sat around two million, or 4% of the total population.
However, others suggest a massive undocumented migrant population. Laurie cites estimates of up to 2.5 million Zimbabwean immigrants alone living in South Africa.