Political Prisoner Murod Juraev Released After 21 Years in Uzbek Prison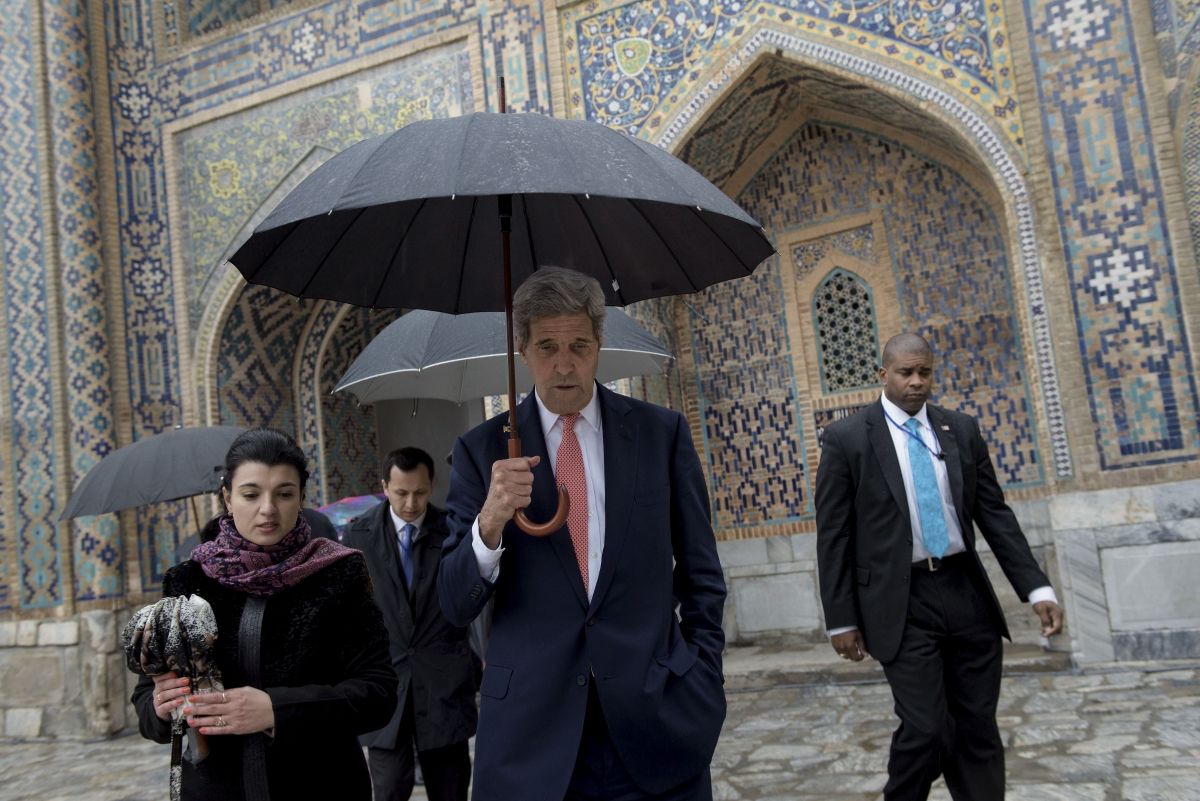 A group of nine human rights organizations have called for an investigation into the treatment of activist Murod Juraev, whose release from an Uzbekistan prison on Wednesday after 21 years behind bars came after a meeting between U.S. Secretary of State John Kerry's meeting and Uzbekistan President Islam Karimov.
The nine human rights groups, which include Amnesty International and Christians' Action for the Abolition of Torture, have called for Uzbek authorities to investigate what they describe as credible allegations of Juraev's torture, allegations that his sentence was arbitrarily extended and claims that he was denied appropriate medical care in prison.
Juraev—described by the groups as a "peaceful activist"—was a member of the Uzbek parliament from 1991 to 1992 but was given a nine-year sentence in 1994 for attempting to overthrow the constitutional order, Reuters reports. He is now 63 and has served more than twice the length of his original sentence.
Juraev, who was a member of Uzbekistan's first political party, called the Erk (Freedom) party at the time, had his original sentence extended by a further 12 years for alleged violations of prison rules, Human Rights Watch (HRW) reports. During this time, HRW says he was repeatedly tortured and became seriously ill.
Kerry held talks with Karimov at the beginning of November in Uzbekistan, a country whose human rights record has been compared with that of North Korea, as part of a tour to secure the U.S.'s engagement in the ex-Soviet Central Asia region.
Kerry spent more than an hour with Karimov's government, the New York Times reported at the time, but it is unknown if he specifically spoke about Juraev with Karimov.
Nadejda Atayeva, the President of the Association for Human Rights in Central Asia, told HRW that "Juraev's family and local activists had the courage to campaign for his freedom for many years at great personal risk."
She added: "It is now of the utmost importance for Uzbekistan's international partners to be willing to do the same to prevent the ongoing arbitrary detention of many people who have been punished simply for peacefully exercising their right to freedom of expression."
Muhammad Bekjanova, a prominent journalist and former editor-in-chief of the banned Erk political opposition party newspaper ERK, was sentenced in 1999 to spend 16 years in Uzbekistan's Kagan prison in the Bukhara region. When he was due to be released in 2012, his sentence was extended for allegedly disobeying prison rules. He is one of the longest serving political activists in Uzbekistan.
Uzbekistan's prisons service would not confirm whether Juraev had been freed, saying such information was confidential. The Foreign Ministry could not immediately be reached for comment.
Political Prisoner Murod Juraev Released After 21 Years in Uzbek Prison | World