Political Uncertainty Roils the Chinese Military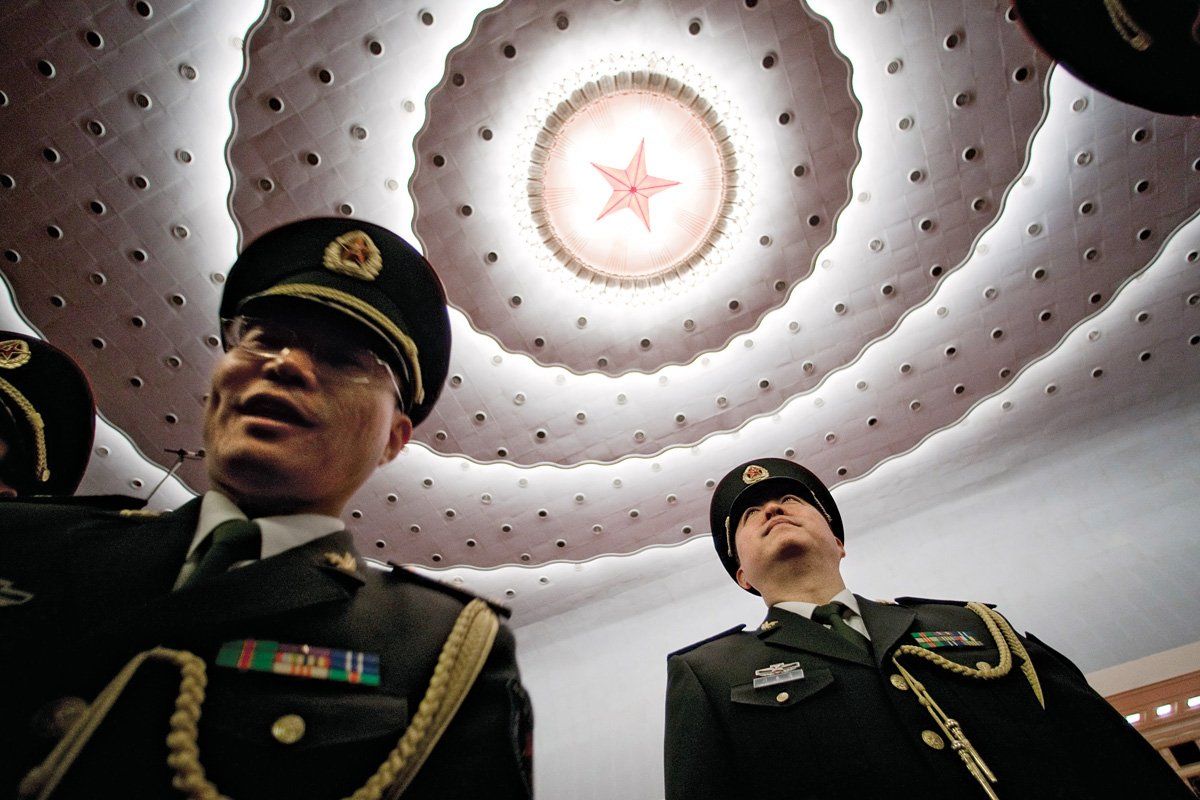 "Political power grows out of the barrel of a gun," Mao Zedong once famously said. Though China's post-Mao leaders have struggled to keep the military brass under tight civilian control, in recent months, as factions have divided the leadership of the Communist Party, political rivals have vied for military support. This year, many in China have taken a more hawkish stance on the maritime disputes that have flared between China and its neighbors over the South China Sea and a set of islands farther north known as the Diaoyu in Chinese, or in Japanese, the Senkakus. Some analysts see a link between rising nationalistic fervor and China's once-in-a-decade political transition, which begins in early November when heir apparent Xi Jinping is expected to take over the party's top post from President Hu Jintao. A lingering question, however, is whether Hu will also relinquish the chairmanship of the party's 12-member commission that controls the Chinese Army. As one theory goes, Beijing's assertiveness in pressing its territorial claims this year could reflect efforts by Hu to prove his toughness and indispensability in order to remain in charge of the military for at least one more year.
There's precedent for such a bizarre scenario. A decade ago, when Hu became the head of the party, his predecessor, Jiang Zemin, continued to control the military for another two years. "That made Hu feel awkward," says Li Datong, former editor of the Chinese political magazine Freezing Point. Yet Li doesn't believe that Hu would submit Xi to the same "humiliation." Indeed, the fragmentation of authority that resulted from Jiang's decision triggered some grumbling in the Army about ambiguity in the chain of command, and this may have prompted Jiang to vacate the position earlier than he desired. Another reason this scenario might not play out: Xi has stronger military ties than Hu. Before standing in line for succession, Xi served as the secretary to former defense minister Geng Biao. Xi also benefits from the fact that his father was a revolutionary veteran. "Most of the generals in China are [part of] the younger generations of veteran revolutionaries," says Li. "They share the same personal experience with Xi. Naturally they'll be closer to [him]."
As speculation rises over who will lead the Chinese military, the Army has its own set of political intrigues: as many as seven of its 10 active-military members are retiring in November. Last week, a number of senior generals were promoted and reshuffled in anticipation of the coming leadership transition. And at least one rising star may have been tainted by his perceived ties to disgraced Politburo member Bo Xilai. General Liu Yuan, the political commissar of the Academy of Military Science, the Army's highest research institute, was once expected to join the commission in charge of the Chinese military. But when one of Bo's aides sought refuge at an American consulate earlier this year—divulging details about high-level crime and government corruption—Bo flew to Yunnan province to visit the headquarters of an Army unit that his late father had once commanded. The move alarmed some Chinese leaders, who saw Bo's move as a bid to drum up military support; Liu had ties to Bo, and that appears to have made Chinese officials nervous, despite the general's decision to offer public support for Hu after Bo's purge as Chongqing party secretary. Political power may not flow from the barrel of a gun as much as it did in Mao's day, but China's leaders still want to keep all guns pointing in the same direction.