'The Politician' Cast: Who's in the Netflix Show? All You Need to Know About Ben Platt, Theo Germaine and More
Netflix released The Politician Friday, the first of its series from producer Ryan Murphy. The cast of the series includes a number of actors the super-producer has previously worked with, such as Gwyneth Paltrow and Jessica Lange, plus new faces like Ben Platt and Zoey Deutch.
Alongside a young cast of actors playing the pupils of the high school where Payton Hobart (played by Ben Platt) is running for student body president, The Politician features supporting roles for stars like Bette Midler, Judith Light, Dylan McDermott and January Jones.
Who is in the cast of The Politician?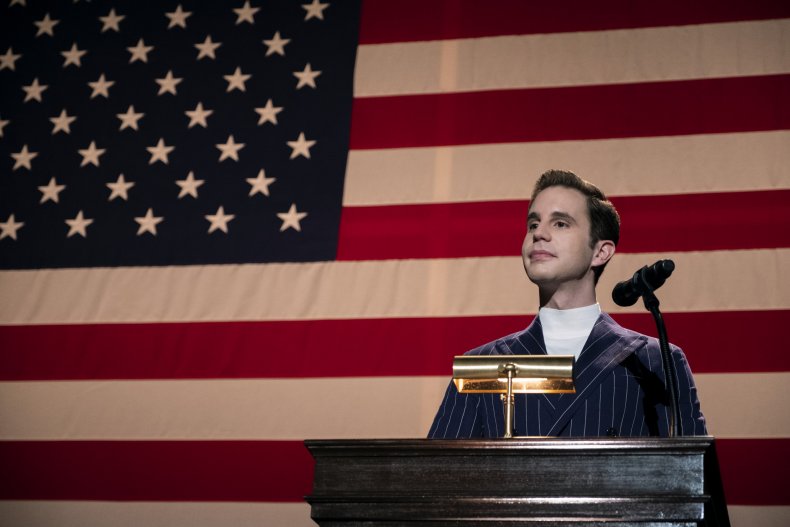 Ben Platt as Payton Hobart
Who is Payton? A super-ambitious student, he has a plan to become president one day and becoming student body president is the first step to that goal.
Who plays him? Ben Platt, the Tony, Emmy and Grammy-winning star of Dear Evan Hansen on Broadway, who has also had onscreen roles in Pitch Perfect, Ricki and the Flash and Billy Lynn's Long Halftime Walk.
At the London premiere of The Politician, Platt revealed that he'd initally thought Ryan Murphy wanted to meet him to discuss American Horror Story, but was then pitched Payton, who he described as "somebody very morally complicated and assertive and aggressive and confident."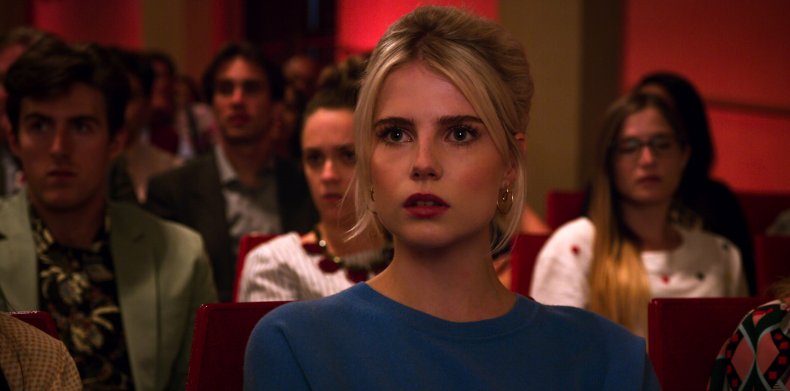 Lucy Boynton as Astrid Sloan
Who is Astrid? After tragedy hits the school, Astrid becomes Payton's rival in the election. Speaking to Newsweek, actress Lucy Boynton said of the role, "When you first meet Astrid, you assume she's going to be a typical mean girl, but in true Ryan Murphy fashion she's not any kind of stereotype."
Who plays her? Boynton is best known for starring alongside Rami Malek in Bohemian Rhapsody, but the actress has also been in Sing Street and Murder on the Orient Express.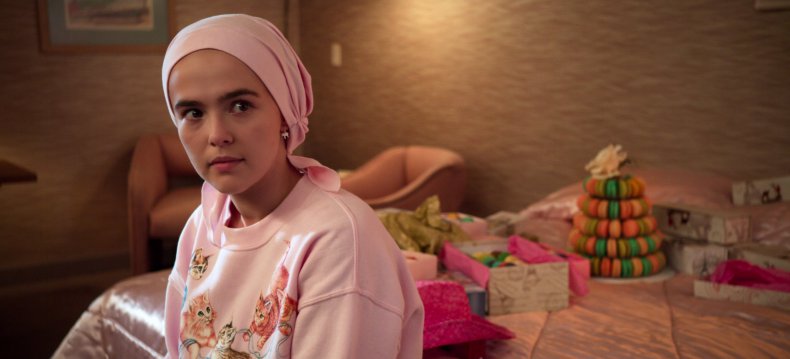 Zoey Deutch as Infinity Jackson
Who is Infinity? When we first meet Infinity Jackson, we are led to believe she is a young girl with cancer who Payton tries to recruit as his running mate. However, it is soon revealed that all might not be as it seems.
Who plays her? Zoey Deutch of Everybody Wants Some!!, Set It Up and The Disaster Artist fame. Deutch said of her role in The Politician, "When I read the script, it was very brave and very bold and very different, and I immediately just fell in love with the weirdness that is Infinity Jackson."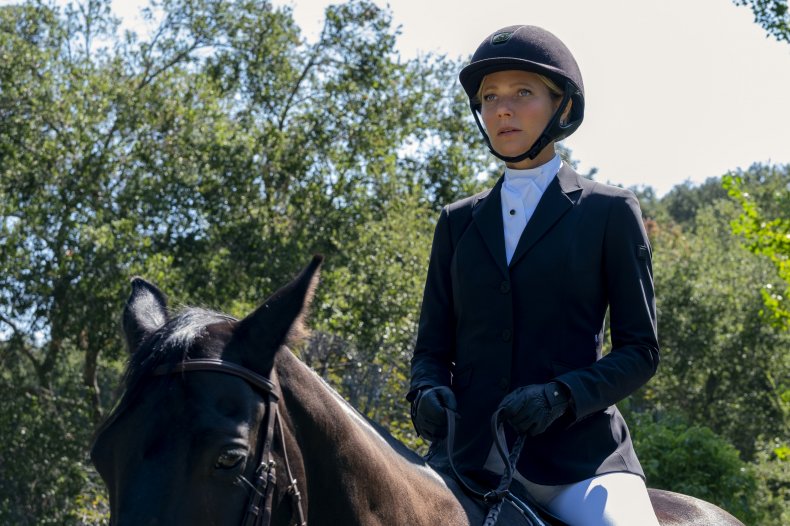 Gwyneth Paltrow as Georgina Hobart
Who is Georgina? Payton's supportive artist mom, who adopted him at a young age shows clear favouritism to him over his twin brothers.
Who plays her? Oscar, Golden Globe and Emmy-winning actress Gwyneth Paltrow, star of Shakespeare in Love, Sliding Doors and various Marvel movies, who previously worked with Ryan Murphy in a number of episodes of Glee.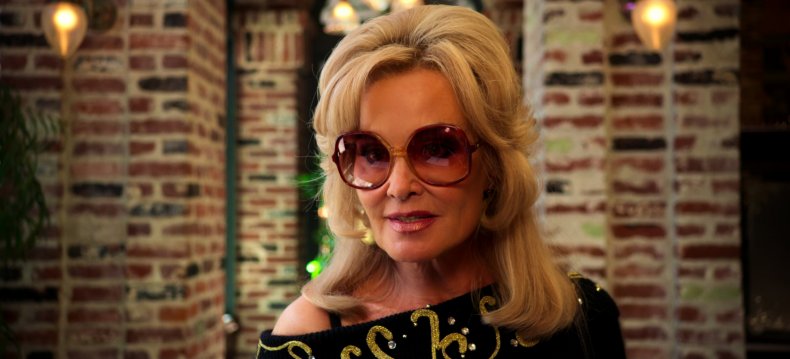 Jessica Lange as Dusty Jackson
Who is Dusty? Infinity's straight-talking grandmother, who uses Infinity's cancer to get special privileges for herself and her granddaughter.
Who plays her? American Horror Story regular Jessica Lange, the multi-Oscar, Emmy and Golden Globe-winning star of Tootsie, the 1976 King Kong and Murphy's Feud.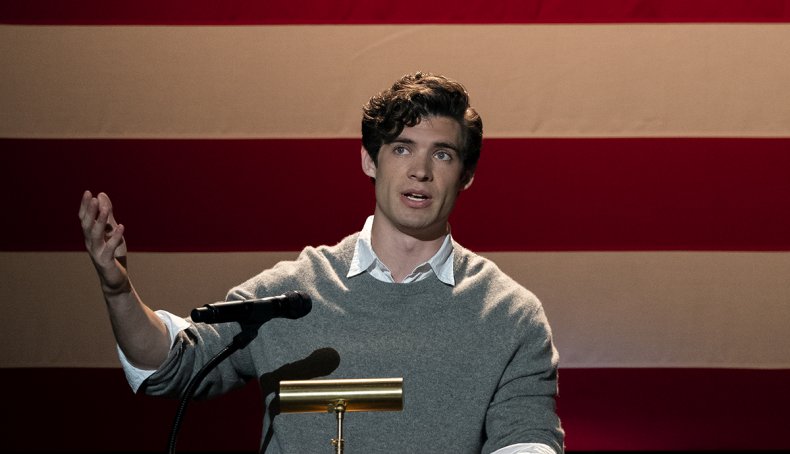 David Corenswet as River
Who is River? Payton's initial rival to the presidency, he is also the one-time lover of both Payton and Astrid before he takes a dark turn.
Who plays him? David Corenswet has previously had roles in House of Cards and Elementary, and will soon star in another Murphy Netflix series, Hollywood.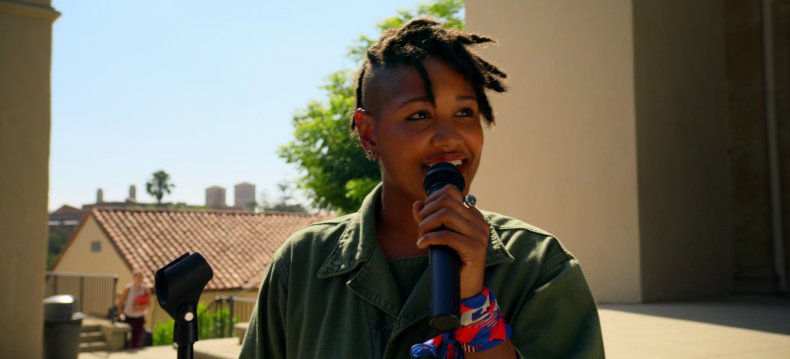 Rahne Jones as Skye
Who is Skye? A gender-queer activist, Skye serves as the running mate of both River and Astrid.
Who plays them? Rahne Jones, whose first ever on-screen role is in The Politician.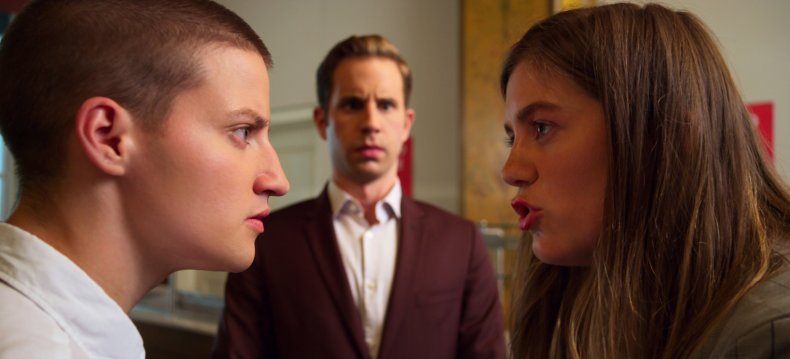 Payton's campaign team
Who are they? Tech expert James and sly campaigner McAfee, who intend on riding Payton's coattails all the way to the White House.
Who plays them? Newcomer Theo Germaine is James, while McAfee is played by Glee and The Marvelous Mrs. Maisel star Laura Dreyfuss.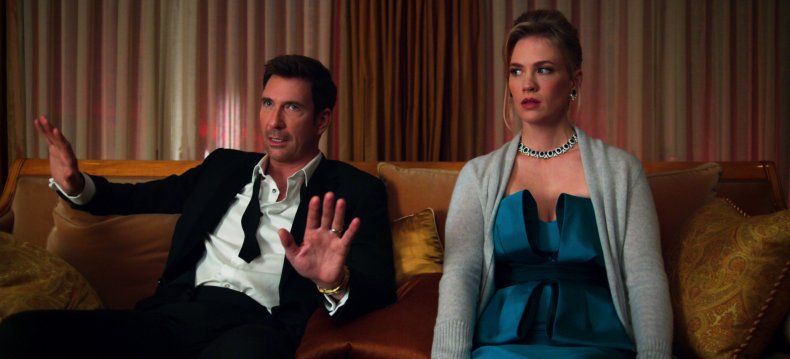 January Jones and Dylan McDermott as Lizbeth and Theo Klein
Who are they? Described by Boynton as "slightly intimidating parents," Astrid's stepmother and father are a neat contrast with Georgina. Lizbeth is a former escort, while Theo is a classic pushy parent.
Who plays them? Mad Men's January Jones is Astrid's stepmother, while Golden Globe winner Dylan McDermott of The Practice and American Horror Story fame is her father.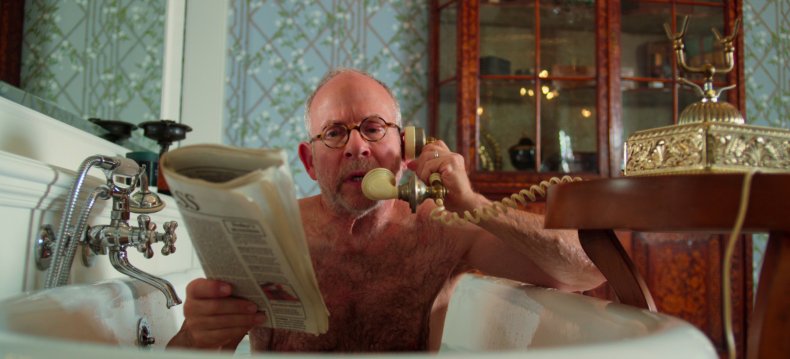 Bob Balaban as Keaton Hobart
Who is Keaton? Payton's father, who favours his twin brothers as much as Georgina favours Payton.
Who plays him? Bob Balaban, star of Gosford Park, Close Encounters of the Third Kind and a number of Wes Anderson films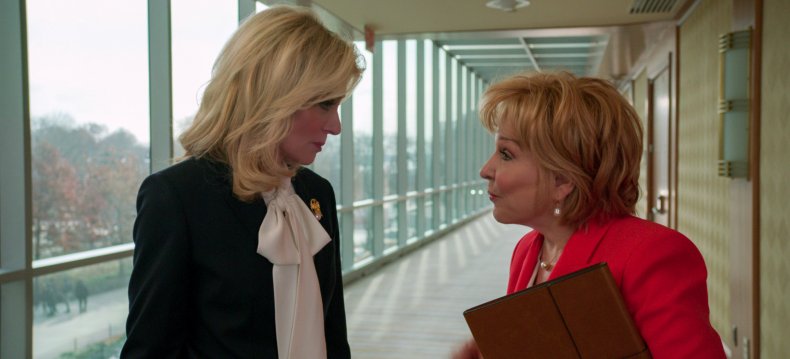 Judith Light and Bette Midler as Dede Standish and Hadassah Gold
Who are they? Dede is majority leader of the state senate in New York, while Hadassah Gold is her main political advisor.
Who plays them? Golden Globe, Emmy, Grammy and Tony-winning legend Bette Midler is Hadassah, while the Emmy and Tony-winning star of Transparent, Law & Order: SVU and Ugly Betty Judith Light is Dede.
The Politician is streaming now on Netflix.