'The Politician' on Netflix: Ben Platt on His Emotional Performance of Joni Mitchell's 'River'
Netflix today releases The Politician, a new series from Ryan Murphy starring Ben Platt as Payton Hobart, a scheming candidate for student body president in a high school.
Though the character is mostly totally driven by his quest to eventually become President of the U.S., he gets a moment of emotional rawness as he sings a cover of "River" by Joni Mitchell that will give fans of Platt's work in Dear Evan Hanson chills. In the lead-up to the release of The Politician, Platt spoke about performing the song and what it meant for his character.
WARNING: The following contains spoilers for the first episode of The Politician on Netflix
In the pilot episode for the Netflix series, we see Payton falling in love with his election rival River (played by David Corenswet), only to face tragedy as River takes his own life. At the memorial, he performs "River," the 1971 Joni Mitchell song from her classic album "Blue" featuring the haunting chorus line: "I wish I had a river I could skate away on."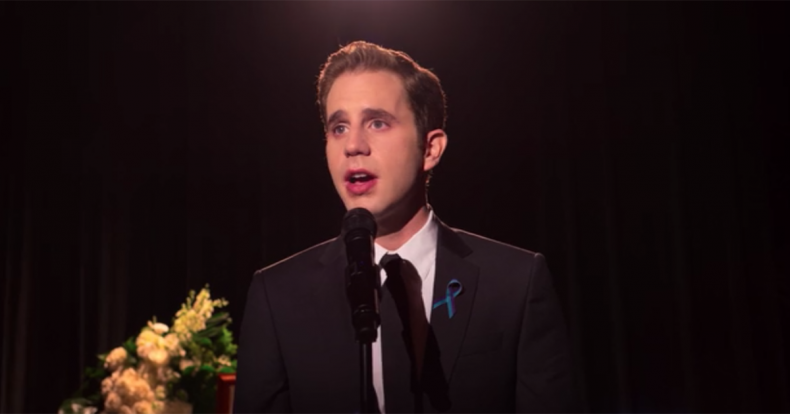 At the London premiere of The Politician, Platt revealed that the song was always part of Murphy's plan for the character. He said: "Ryan is very smart, and when he pitched me the show, he was very keen on me sort of mining every tool that I had and wanted to take advantage of the full spectrum.
"And I was very intense as an executive producer as well on making sure that the music was adding to the narrative organic to the story and wasn't sort of elbowed into the piece. I never want to just sing as a gratuitous reason to sing as much as I love to sing. And much like the musical moment in the pilot, he found really organic and beautiful ways for it to feel entirely earned."
Speaking to the New York Times, Platt said that he thought that his role in Dear Evan Hanson, which won him a Tony, Grammy and an Emmy, was in Murphy's mind when he put the scene in. He said: "I'm sure there's some sort of inspiration from him coming in to see me and this story hatching in his mind."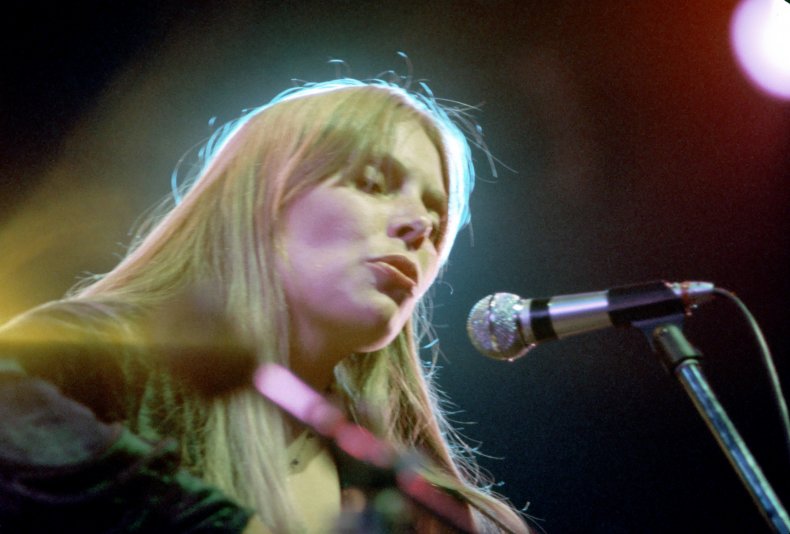 However, he also contrasted his role in the musical with that in The Politician, saying: "Payton is so shut off and unable to feel the way that everyone else is feeling. So I think the main idea of that whole sequence is everyone else can connect to what he's doing except for him."
In London, Platt teased that this was one of three songs he would perform in season one of The Politician, saying that these songs: "Allow you to see inside of Peyton and sort of see his soul in a way that you can tell when someone hasn't sung."
"River" is not the first time Platt has found inspiration in the music of Joni Mitchell. He has long cited her as an inspiration in his own music, even tweeting in 2018 "WWJMD (What Would Joni Mitchell Do)."
The Politician is streaming now on Netflix