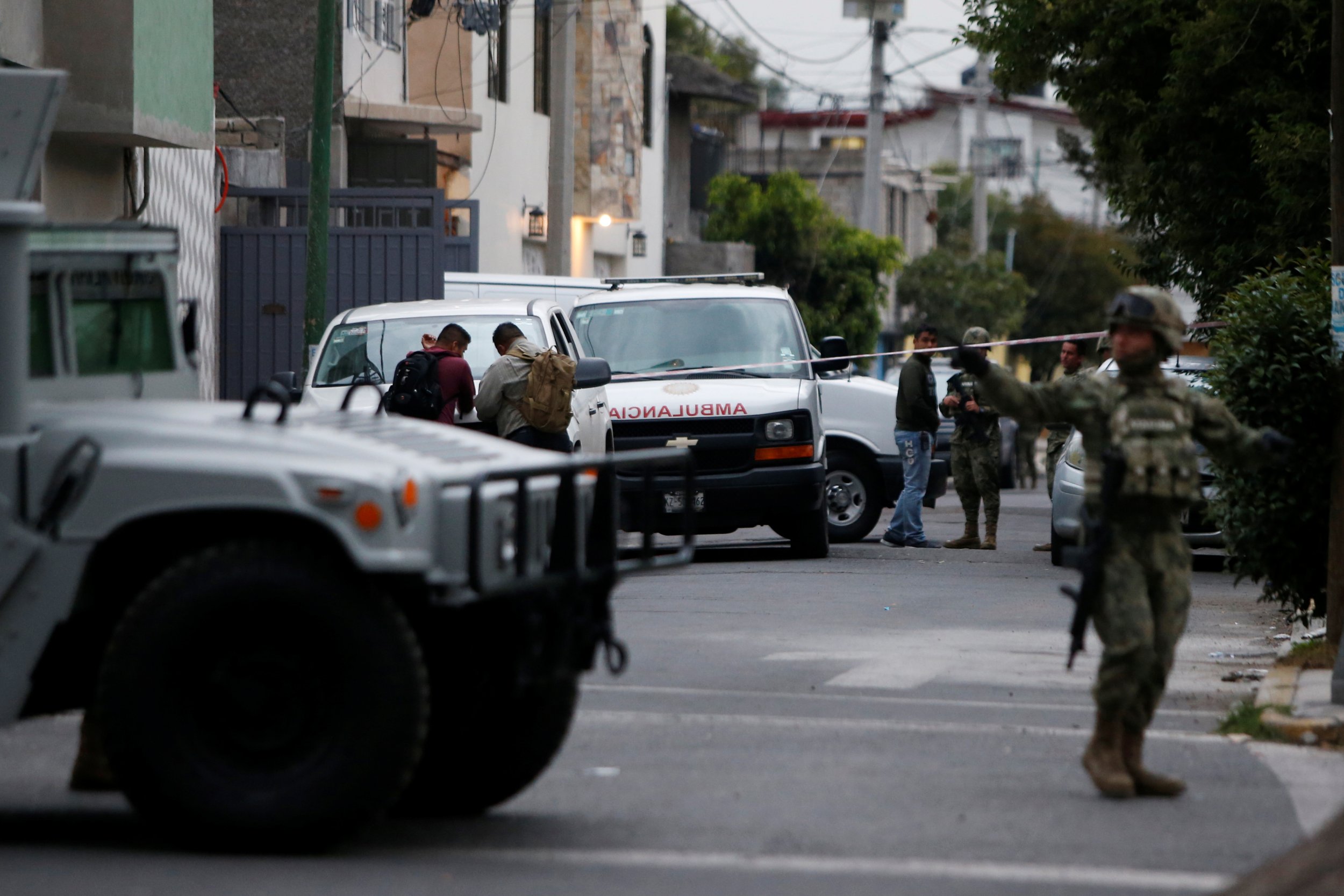 A candidate running for a seat in the Mexican Chamber of Deputies was shot dead just minutes after taking part in an electoral debate.
Fernando Puron, a candidate for the Institutional Revolutionary Party (PRI), was killed by an unidentified gunman in the northern Mexican state of Coahuila on Friday night, CNN reported. Puron was gunned down in the border city of Piedras Negras, the city in which he had previously served as mayor.
As part of the debate, Puron had been discussing the gang-related violence blighting Coahuila and the rest of the country. "We have to face crime head on. We cannot be afraid," Puron told the audience. "We must call it by its name." In a cruel twist of fate, one of the criminals he was rallying against was waiting to murder Puron outside the venue.
Police have made no arrests in connection to the killing, footage of which was captured on CCTV and quickly made its way onto social media. In the video, Puron can be seen chatting with supporters and posing for a photograph. The killer then calmly walks up behind him, shooting the politician in the head once at point blank range before fleeing.
Puron's death brings the number of candidates or politicians killed since the launch of the Mexican electoral campaign season in September to 112, with candidates murdered in 22 of Mexico's 32 states. Puron is the first politician running at the federal level to be killed.
The victims killed come from across the political spectrum. Drug lords are hoping to install lawmakers they know and trust to ensure their criminal trade is allowed to continue.
Fellow PRI member Sonia Villarreal, who is running for reelection as mayor of Piedras Negras, said she had suspended her campaign to concentrate on her mayoral duties. Villarreal said the murder was a "cowardly attack against my friend and colleague."
Coahuila Governor Miguel Angel Riquelme said Puron "transformed his city, Piedras Negras, and distinguished himself by his fierce fight against crime during his tenure as mayor. He was also a fundamental factor in recuperating peace in Coahuila."
"Organized crime is always lurking to want to continue working and committing crimes in Coahuila," Riquelme said. "We will not allow it."
The number of murders has been steadily increasing in the country long blighted by drug gang violence. In 2017, almost 29,000 people were killed in Mexico—the highest total since records began two decades ago.