Politician Vacations During Campaign, Buys Cardboard Cutouts To Replace Her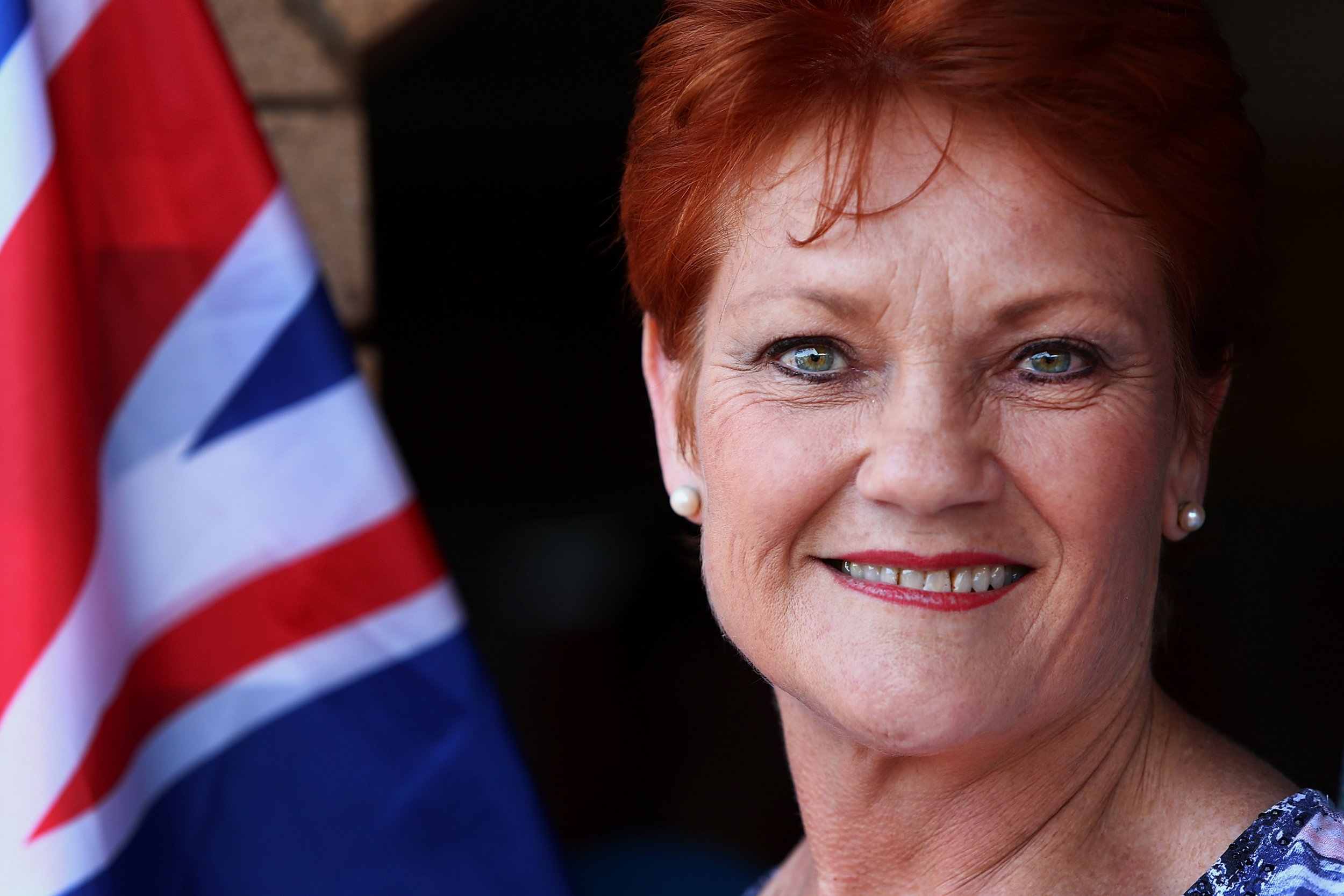 A politician in Australia has ordered 50 life-size cutouts to replace her at voting centers while she takes a vacation cruise around Europe.
Pauline Hanson, the leader of the Pauline Hanson's One Nation party, will have cardboard doppelgängers at every polling booth in Longman, a town in the eastern state of Queensland just north of Brisbane, the Guardian has reported. The vote will take place Saturday.
James Ashby, Hansen's chief of staff, said the cardboard politicians were "as good as her." Ashby suggested that with his boss away on vacation, "A photo visual of Pauline is as good as her being there because it is a presence. People will still be able to come and get a photo with Pauline."
The leader of One Nation in Queensland said he thought the stand-in Paulines were "pretty good." He told the Australian, "If you can't have the real person on the day, let's have the identity of the real person. It's a life-size cutout."
Locals have been taking photographs with the Paulines, who are dotted all around town. Matthew Stephen, who is the One Nation candidate for the Longman seat, has been pictured carrying his own cardboard cutout around.
The Labor and Liberal National parties are the main competitors in Saturday's vote, but One Nation vote could swing victory one way or the other. This week's polling puts Labor on 49 percent and Liberal National on 51 percent. When Longman voters last went to the polls in 2016, One Nation took 9.4 percent of the primary vote.
Hansen has not been campaigning this week, due to a prearranged vacation. The seat only came up for a by-election after former holder Susan Lamb of the Labor party was forced to resign over a citizenship dispute.
Stephen defended his boss's absence, asking "How was she to know Susan Lamb was going to get ousted?…This holiday was planned months and months ago." Stephen said Hansen had offered to cancel her trip, but he seems happy enough with her cardboard stand-in. "Pauline trusts us to hold the fort," he explained.
One Nation is a right-wing, anti-immigration, populist party. As its founder and leader, Hanson has frequently faced accusations of racism and Islamophobia. After the Pulse nightclub shooting in the U.S., she called for a ban on Muslim immigration to Australia and the installation of CCTV cameras in every mosque nationwide. In her maiden speech to the Australian senate, she told fellow lawmakers they were "in danger of being swamped by Muslims who bear a culture and ideology that is incompatible with our own."