From critical race theory to COVID protocols to transgender athletes, public schools have become the battleground for a string of hot-button issues across the country—and politicians are noticing.
Candidates trying to mobilize voters have paid considerable attention to the culture wars being waged in the nation's K-12 public schools. Last year's notable gubernatorial win in Virginia proved it could be a war worth wading into.
Last November, Republican Glenn Youngkin, who ran on an education platform championing parents' rights, successfully defeated Democrat Terry McAuliffe, a former Virginia governor who was running for a non-consecutive second term.
But it wasn't just Youngkin's promise to parents that they had the right to influence public education that centered the race on Virginia's schools, it was also McAuliffe's stark opposition to that perspective.
For 81 percent of voters who cast their ballots in the final week of voting, McAullife's statement, "I don't think parents should be telling schools what they should teach" played a major factor in their vote.
The Virginia governor's race proved voters are willing to rally over what they believe public education should look like, but some educators are warning these political strategies could hurt the same communities their campaigns vow to change.
"Anytime there's a political advantage to national debate, it's harder to have that discussion because they need it to be an issue for the next election," Colin Sharkey, executive director of the American Association of Educators (AAE), explained to Newsweek.
"You don't want to resolve it and you want to make sure that it's aggravating and motivating because it'll get people out the door to go vote," he said. "Both sides have an incentive to not make it a more productive relationship between parents and educators."
Teachers may feel wary about the national discussion on topics like critical race theory (CRT) in classrooms, but their hesitations don't necessarily signal support for curriculums that focus on systemic racism.
A survey conducted by AAE, which is the nation's largest non-union educators organization, found that more 8 in 10 educators are concerned about policies that treat children as group members rather than individuals—a key issue raised by CRT opponents.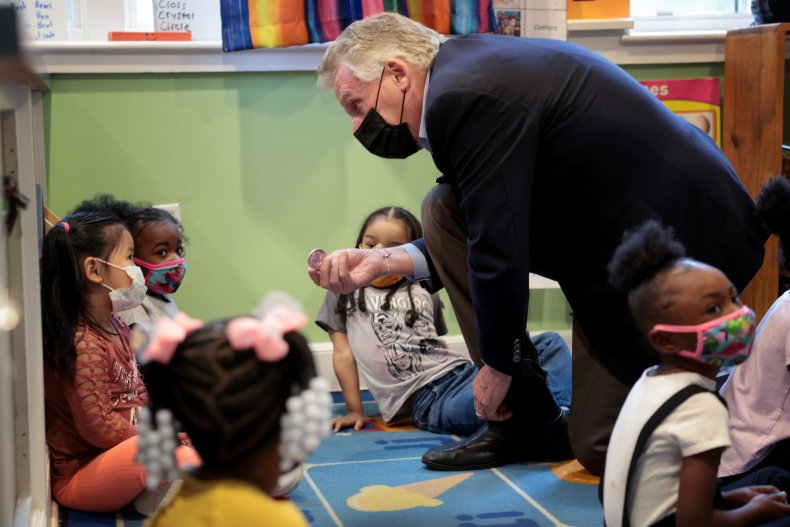 At the same time, and albeit a coincidence, the circumstances of the last two years have also pushed parents to monitor what their kids are learning at school more closely.
When the schools across the U.S. shuttered and moved to remote learning in response to the pandemic, homes became classrooms and many parents gained access to their children's schooling in ways that hadn't been seen before.
"Parents became increasingly aware of what's going on in their kids' classrooms because they watch them struggle virtually," Sharkey said.
"They're also being told to pay attention to what content is in their classroom, which is great, but they're coming in red hot instead of assuming the best of intentions on the part of these very passionate, highly-educated adults," he added. "I wish people were able to cool down and focus on real debates happening in their particular district."
The pandemic, then, has encouraged many American parents to take a more active role in their kids' education. That momentum most poignantly spurred a wave of changes across many school boards and sparked a barrage of public comments demanding districts immediately address parental concerns.
Although public citizens should always have a say over how taxpayer-funded institutions operate, Sharkey says few understand exactly how these processes funnel into the public education system.
"There's a lot of education that might need to be done about where and how decisions are made," he said. "Legislators need to help frustrated citizens, parents understand the civics of how they can have influence on what's going on in this taxpayer-funded service."
Despite the challenges a freshly invigorated group of parents may bring, Sharkey emphasized that it's important for teachers to engage with parents rather than avoid those conversations.
"Ignoring those concerns is going to pull kids out of school and be detrimental to public education," he cautioned. "We've seen a lot of kids leave public schools with the start of the pandemic, and [silencing parents] will only continue that trend."
In Virginia, he said, "Parents were very concerned that they didn't know what was being taught. It should never be a mystery what's being taught in your kid's classroom. It should always be accessible."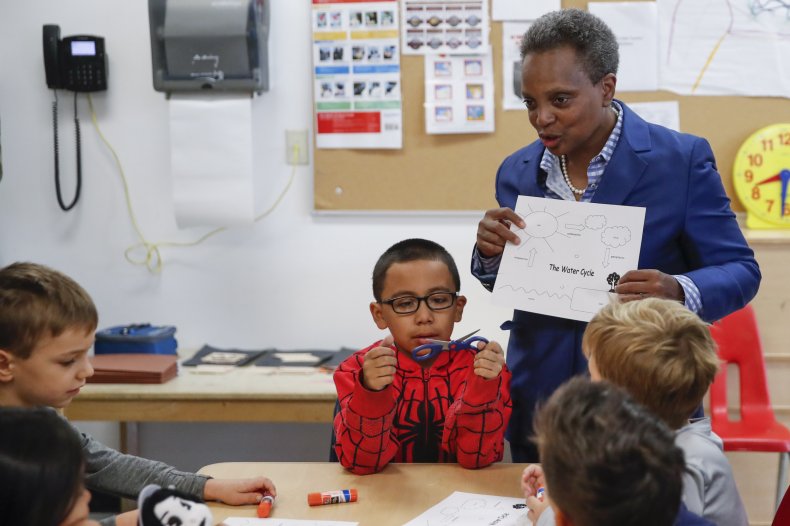 Sharkey also advised districts to remain transparent with parents and foster an environment where questions about the curriculum and school protocols are encouraged. This way, teachers and parents can work together to create a more effective public school system.
"Transparency is a far better way to address [disagreements] than what we saw with school board meetings where they try to limit questions and intimidate people with police cars to discourage parents' citizens' rights to understand what's going on at what they fund," he said.
"Shutting down school board meetings, limiting feedback and telling parents that they don't get to say what's taught is probably the biggest threat to public education in the country," he added.
However, if politicians do continue to use school curriculum and protocols to mobilize voters, Sharkey hopes the discourse around public education will also bring attention to bigger issues that many teachers are concerned with.
"Are we just pushing [kids] through to the next grade? Why are we hearing reports of children not being capable of what we expected them to be at graduation?" he asked. "Those are really valid concerns that should not be lost amongst the hot button issues that also come up."