Candidate's Plan to Export Hyena Testicles Causes Pandemic Alarm Among Vets
A Kenyan politician's plan to export hyena testicles and other animal products has caused pandemic alarm among vets.
George Wajackoyah, a professor and candidate for Kenya's Roots party in the upcoming August presidential election, has sparked debate recently following his manifesto advocating for the export of wildlife products.
Revealing his manifesto at the Kenyatta International Convention Centre (KICC) on June 30, Wajackoyah claimed that the export of hyena testicles could boost the country's economy.
"1,000 male hyenas have 2,000 testicles. I hear the testicles are medicine to the Chinese. The testicles can fetch more money than even Ganja...So, we shall export hyena testicles, dog meat and hyenas," Wajackoyah said at the convention, per Pulse Live.
Wajackoyah also claimed "dogs are medicine," and that, if elected, he plans to export dog meet to China. He also believes that snake farming will bring the country money, claiming that the harvest of black mamba anti-venom would fetch $5,300 per vial.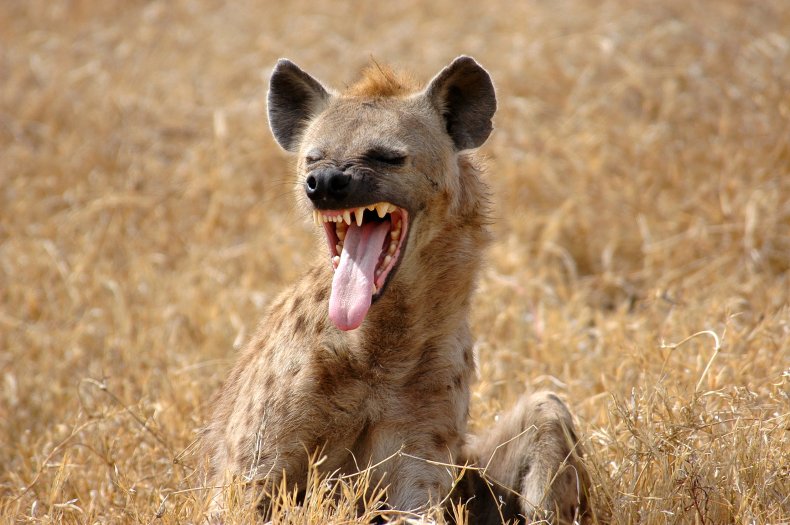 Animal parts, including testicles, are still used in Chinese medicine today despite it being illegal in many countries. Chinese medicine claims that different animal parts can treat a variety of ailments. However, there is no science to back this up and conservation groups are working to reduce the wildlife trade across the world.
The Union of Veterinary Practitioners of Kenya (UVPK) has spoken out against Wajackoyah's proposals, concerned that such a trade could cause a flurry of zoonotic disease and thus a pandemic.
"The Union of Veterinary Practitioners of Kenya (UPVK) is perturbed at the level of political talk that is likely to cause harm to animals. Prof. Wajakoyah's assertion that it is possible for Kenyans to trade in Wildlife and Wildlife products is quite worrying and impractical," Dr. Miheso Mulembani, secretary general of the UVPK, said in a statement.
"Trade in hyena testicles and snakes is disallowed and a threat to the existence of the wild species," the statement read. "Furthermore, Prof. Wajackoyah's proposal to trade in snakes and hyena testicles is a recipe for another pandemic owing to spill over of viruses, bacteria and parasites from hyenas and snakes in the wild to human beings."
Mulembani noted that COVID-19 originated from the Wuhan market in China, as a "result of trade in wildlife products."
As a result, Mulembani said Kenyans must be prepared for a surge in zoonotic diseases should hyena products be legalized.
"We urge Prof. Wajakoyah to consult closely with the veterinary professionals before making proposals that are impractical, unimplementable and which may jeopardize the existence of our wild animals."
The statement also highlighted that Kenya is a treaty member of the Convention on International Trade in Endangered Species of Wildlife, which protects the survival of species in the wild and regulates international trade.
Newsweek has contacted the Roots Party for comment.
It is not widely believed that Wajackoyah will win the election in August. However, some news outlets have described him as a frontrunner, with a surprising number of people set to vote for him.