Anonymous Denies List of KKK Members After Politicians Respond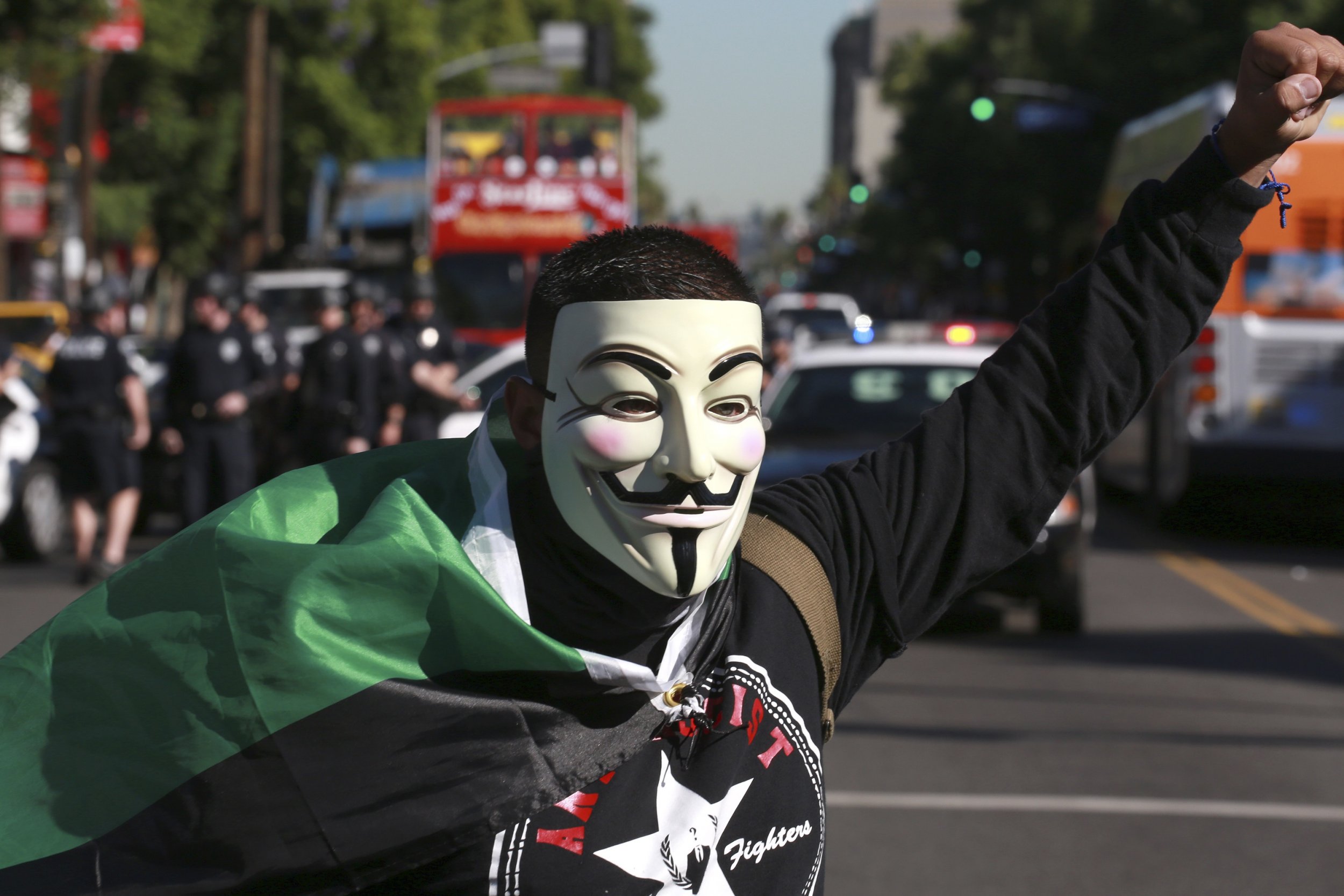 Updated | Online hacking group Anonymous has denied responsibility for the recent publication of a list that claims some U.S. politicians belong to the Ku Klux Klan.
Last week, Anonymous said it would soon release the identities of about 1,000 members of the white supremacist organization. Anonymous is expected to release the details on Thursday, the day of the global protest movement known as the Million Mask March, in which demonstrators around the world will march in a protest against corrupt governments and corporations.
Anonymous denies it has any connection to the list of names, which was published Saturday on the website Pastebin. Most of the politicians included on the list—four Republican senators, four Democratic mayors and a Republican mayor—have denied the claims.
There is no evidence immediately apparent that confirms the details posted on the website. The posting user is identified as "Amped Attacks."
U.S. Senator Dan Coats of Indiana took to Twitter to call the claim about him "baseless Internet garbage of the worst kind."
In another tweet, he wrote, "For those who are asking—I have never had any affiliation with the Ku Klux Klan and deplore all forms of racial discrimination."
A spokesman for Texas Senator John Cornyn and a spokeswoman for Georgia Senator John Hardy Isakson both told Newsweek the claims are "false."
The document also names Republican Senator Thom Tillis, of North Carolina. His office did not immediately respond to Newsweek 's request for comment.
Five mayors were also named as KKK members. Madeline Rogero, mayor of Knoxville, Tennessee, released a statement on Facebook asking the parties involved to retract the list immediately.
"For reasons unfathomable to me or anyone who knows me, my name is on the list. Given my background, my interracial family, my public record and my personal beliefs, this would be hilarious except that it is probably being seen by a lot of people who have no idea who I am," she said.
Mayor Paul Fraim of Norfolk, Virginia, called the action a "hoax" and "absolutely false." Mayor Jim Gray of Lexington, Kentucky, said the allegation is "insulting and ridiculous." Mayor Tom Henry of Fort Wayne, Indiana, also denied the claims.
Republican Mayor Kent Guinn of Ocala, Florida, called it "hurtful" during a press conference on Monday. Ocala Chief of Police Greg Graham said in a statement that law enforcement is working to resolve the situation.
Four separate lists, including 57 phone numbers and 23 email addresses, have been posted to Pastebin between Sunday and Monday.
The cyberwar began when the KKK began threatening people in Ferguson, Missouri, where people demonstrated against the August 2014 police killing of 18-year-old Michael Brown.
Correction: An earlier version of this article indicated that the list of names was published on Sunday, November 1. It was in fact published on Saturday, October 31.