Politicians Seeking Unity Are Missing the Point: Unity Is Cultural, Not Political | Opinion
There's a lot of talk about unity these days, from newly elected President Joe Biden claiming to want it, from Republicans claiming he's insincere, and from Democrats arguing that unity is impossible in a post-Trump world. In a way, they all have a piece of the truth: Unity cannot be achieved by the President alone – because unity is not political. It is cultural. And the question we should be asking is how to achieve a culture of unity in which a politics that serves the people can thrive.
In a way, President Biden gestured towards this in his inaugural speech on January 20, when he spoke of his mission "to restore the soul and secure the future of America," a process that demands unity between everyday Americans. "We can see each other not as adversaries but as neighbors," he said. "We can treat each other with dignity and respect. We can join forces, stop the shouting and lower the temperature."
His words were met with some amount of skepticism from Republicans. "A radical leftist agenda in a divided country will not help unify our country," Senator Marco Rubio tweeted soon after. "Despite Biden's call for unity, his first actions as president are 'to advance a liberal agenda' and 'offer little compromise,'" read a statement from Senator Mitch McConnell's office.
Here's the thing: They are all right to some degree from a political point of view, while still missing the mark on how we actually move the "unity" ball down the field.
The truth is, unity cannot be legislated or mandated, because it is not political. It is cultural, and culture is liquid, always moving, always changing shape, always responding to what's in the air and what's in our hearts.
I have come to understand this as a pastor who spends much of my time thinking about the question of unity. I was raised in the Deep South in the 60's and 70's. I remember when our schools were desegregated, and I stopped going to an all-white school and started going to an integrated one. While it was necessary to legally enforce this integration, the real desegregation happened in the schools, in the culture created by the students. It was the first time I would see this distinction in action.
Four decades later, in September of 2016, I would once again have the chance to create racial unity in my church, The Refuge. Our church had been a predominantly white mega-church. But against the backdrop of protests in the streets of Charlotte, North Carolina stemming from the police-involved shooting of Keith Lamont Scott, I announced that we were merging with The House of Refuge Deliverance Ministries in Greensboro, North Carolina, a historically Black church. Pastor Derrick Hawkins, the leader of that community, became my partner in this endeavor.
The announcement of our merger was met with both excitement and trepidation in both congregations. And indeed, the work of merging two churches with two different cultures would not be easy. There would be many challenges to navigate, uncomfortable conversations to be had, and lessons we would learn along the way. Five years later, are still learning them. But the power of what we did – creating a culture of unity from two very different spaces – continues to inspire and amaze me every day.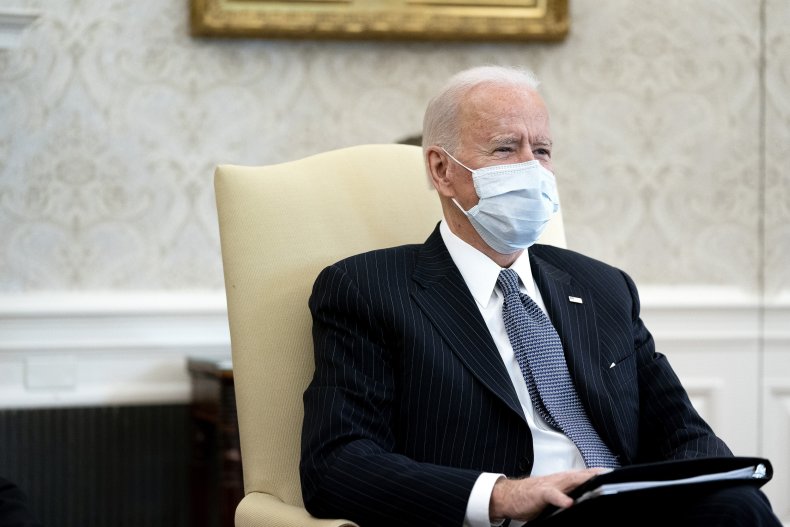 One lesson I've learned about creating a culture of unity is how important it is to learn to appreciate, rather than just tolerate, our differences. The beauty of relationship is learning to leverage differences for the strength and the sake of relationship; when we do this, we accomplish much more than we ever could have on our own.
Another lesson we have learned is that we must value the relationship more than we value being right. Pride builds walls, but humility builds bridges, and as long as we insist on being right, we run the risk of severing the bonds of unity. There must be a willingness to lay down our rights in order to protect the greater good, which is the relationship.
These are two lessons I wish our politicians could learn. Their goal should not be to make everyone agree with them; the goal is to come together in all the glory of differences. And every day, we must remember the higher purpose for which we strive, a goal that should humble us. Regardless of our politics or beliefs or skin color or ethnicities, we were made for relationship, and we can only thrive in the context of true unity with others.
It's all too rare that this view is reflected in the public sphere these days. In the United States Senate Chamber, there is an aisle that divides Republicans and Democrats. I often wonder if pride has turned that carpeted aisle into a dividing wall, one that restricts and destroys the benefits and blessings of unity.
I have learned over these past five years since our merger that if we are going to accomplish things that bring benefit to all parties, we must be willing to inconvenience ourselves, cross the divide, get involved, get our hands dirty, and recognize the value of every human being.
President Biden and members of the Democratic Party as well as the Republican members on the other side of the aisle run the risk of marrying themselves to a message over a mission. We can dig our heels into the message of a party platform and never see progress, or we can all choose to commit to the mission of unity, which will then lead us to the mutually beneficial fulfillment of the words of the Psalmist David in Psalm 133: "Behold, how good and how pleasant it is, For brethren to dwell together in unity!"
Pastor Jay Stewart is the Founding and Lead Pastor of The Refuge Church. In addition to leading The Refuge, he serves on several ministry boards, coaches pastors and church planters, and travels nationally and internationally to speak. Together with Pastor Derrick Hawkins, he is the author of Welded: Forming Racial Bonds That Last. Follow him on Twitter @PsJayStewart.
The views expressed in this article are the writer's own.