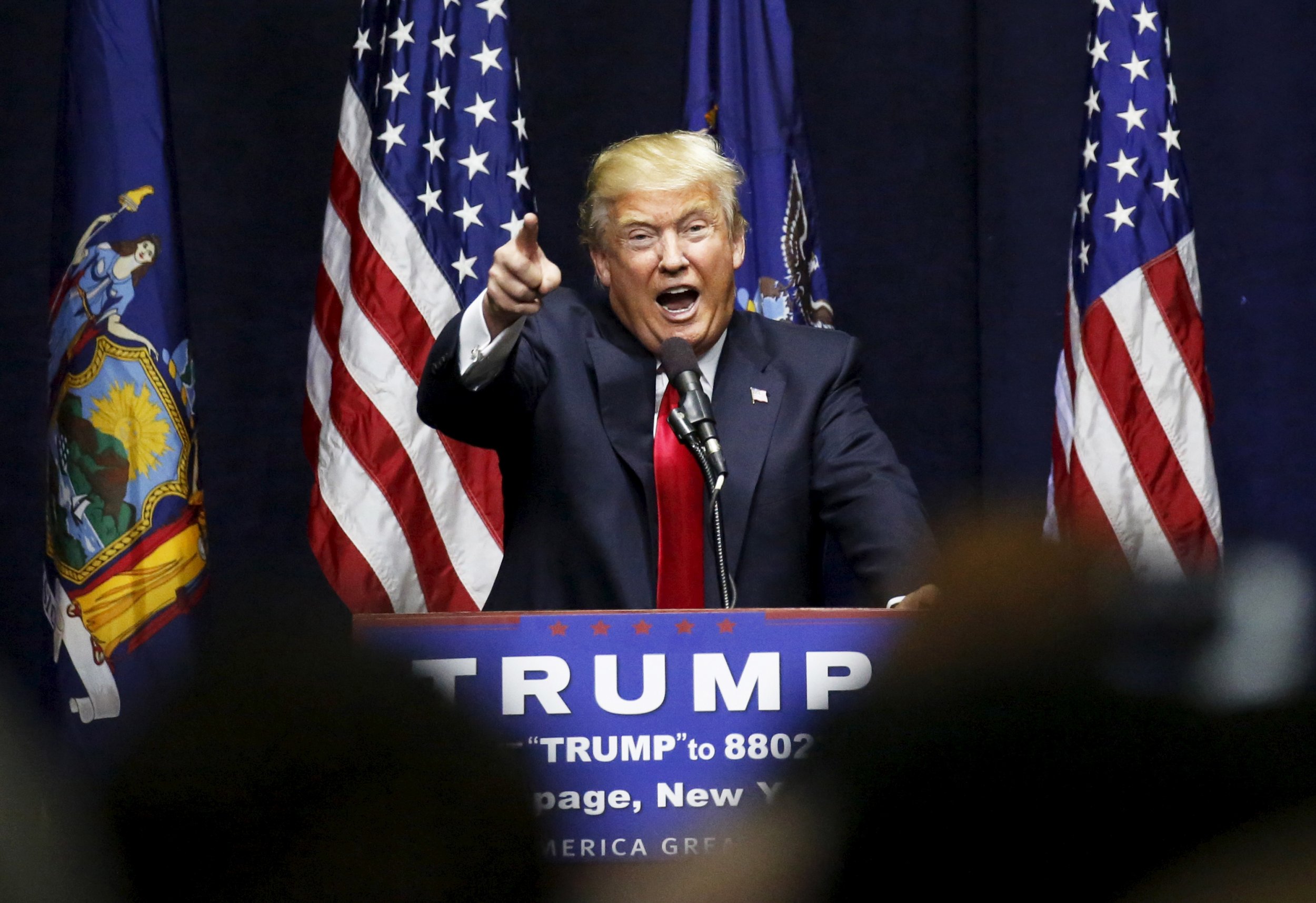 From Donald Trump's return to New York to the controversy surrounding the coming Washington D.C. Bible Museum, here are some of the top political stories from Newsweek of the past week.
Trump got a superhero's welcome Wednesday when his adoring supporters waited for hours to hear the Queens native address up to 10,000 people assembled in Bethpage, N.Y.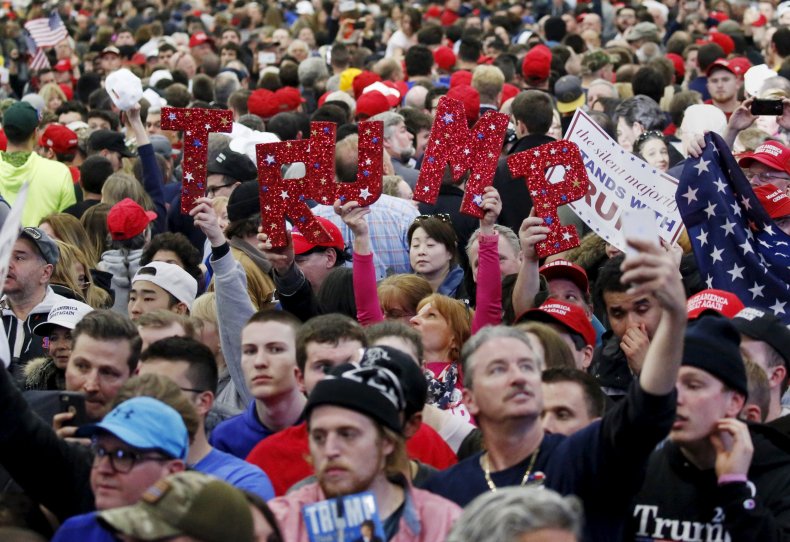 Supporters may have been nearly unanimous in their enthusiasm but otherwise differed in most every way: commuters in business clothes; blue-collar workers; college kids; metalheads and more. And nearly all were white. Two backers who work in the financial industry tell Newsweek that they were attracted to Trump's candidacy because of worries about outsourcing and immigration.
The Donald himself treated the crowd to his applause-tested lines: "We're gonna rebuild our military! We're gonna make it bigger and better than ever! We're gonna be tough, we're gonna be vigilant, and...we're not gonna be politically correct all the time!"
The Green family, owners of the Hobby Lobby crafts chain, is "prepared to spend big to make America a truly Christian nation again. Their kind of Christian."
Billionaire Steve Green and his family have reportedly spent $800 million to collect ancient religious artifacts to be housed in an eight-story, 430,000-square-foot building planned to open in 2017 in Washington D.C., two blocks from the Smithsonian. Upon opening it will be one of the largest museums in D.C.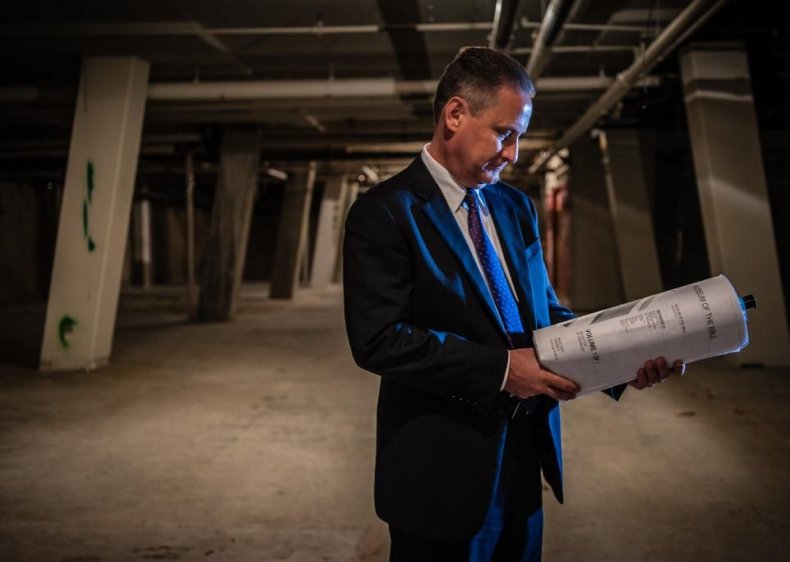 The Greens have spent millions on evangelical causes, from funding Christian colleges to fighting a "religious freedom" case all the way to the Supreme Court. But their interest in safeguarding a particular branch of Christian theology troubles some.
"There is no such thing as 'the' Bible," says John Kutsko, executive director of the Society for Biblical Literature. He fears the Greens' museum will ignore versions of the Bible that are used by other Christians, Jews and Muslims. "We are a melting pot, and there are many religions here," Kutsko says.
Bernie Sanders and Hillary Clinton, vying for the Democratic presidential nomination, will debate in New York Thursday in a faceoff just five days before the delegate-rich New York primary election.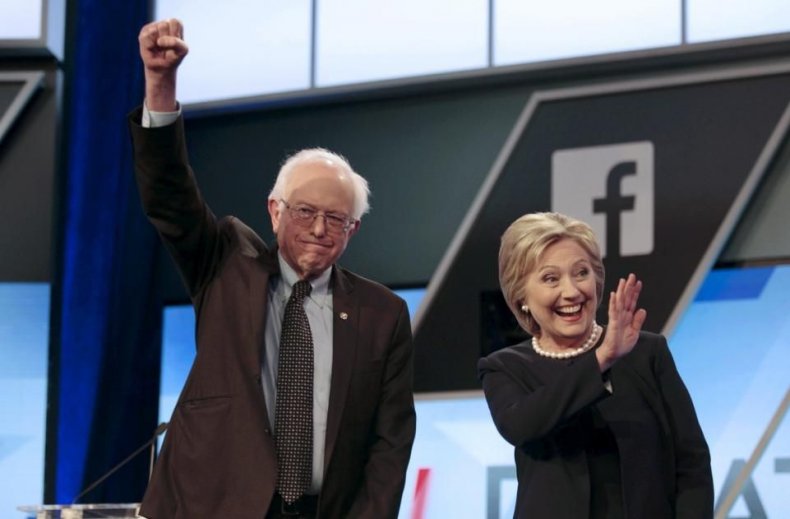 The stakes are high for both candidates. Sanders is coming off a Wisconsin primary win and has won six straight contests, puncturing Clinton's air of inevitability. While he remains far behind in the delegate count, New York and its 291 delegates would be a significant prize. Meanwhile, the former secretary of state is seeking to halt any Sanders momentum and avoid an embarrassing loss in a state she represented in the U.S. Senate for eight years.
For a time it didn't appear there would be any debate in New York at all. Both candidates squabbled over availability for specific dates as the campaign turned nastier, with Clinton suggesting Sanders' policies wouldn't be enacted, and Sanders walking back comments that labeled Clinton unqualified for the presidency.
Activist DeRay Mckesson, who came to prominence with the Black Lives Matter movement, tells Newsweek that he's a bit mystified at the response to his teaching background and educational policies while he campaigns for the Baltimore mayoralty.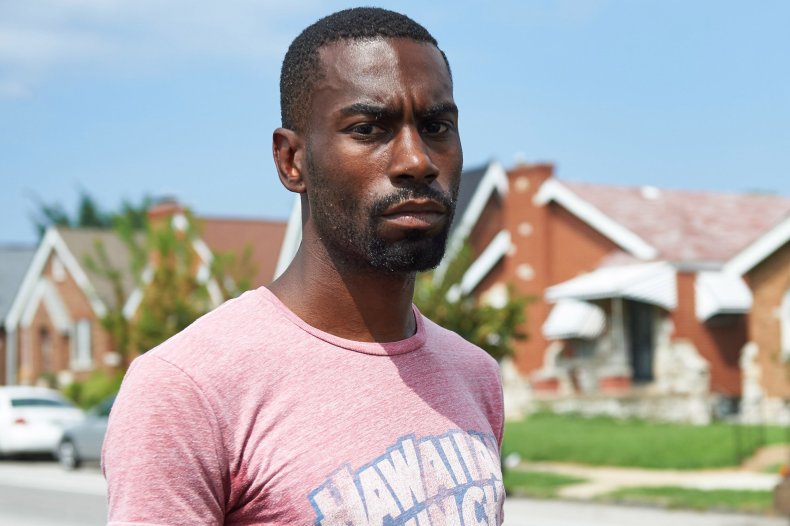 In particular, his ties to Teach for America have prompted claims that Mckesson favors privatizing education and doesn't support unions. Mckesson points out that he was a chapter leader for the United Federation of Teachers when he taught in New York City's schools and has a range of experiences that "have informed how we think about what's possible in classrooms." His educational platform focuses on early childhood education, literacy, college readiness and more.
Mckesson also is closely associated with calls for safety measures to improve Baltimore's streets.
"So the changes I'm calling for are about accountability in the police department and understanding that the prevention work is beyond policing, and that mental health providers have to be part of how we think about this work if we're ever actually to end trauma in communities and end police violence," Mckesson says.