Politics and Science Are Both Catching up With Big Marijuana | Opinion
As Congress readies a few doomed federal marijuana legalization bills, top Democrats in Colorado— the first state to legalize marijuana—are staking out a surprisingly different path.
In a bill that has sent shockwaves throughout the state—and left Big Pot trembling—House Bill 1317 would massively overhaul the state's marijuana industry regulations in a way that we have not ever seen.
"What we're trying to do here is address how people view (high-potency marijuana) concentrates and better educate folks," said lead sponsor of the bill and Speaker of the House Alec Garnett. The chief aim of the bill, which is the brainchild of the Colorado legislature's only member who also happens to be a medical doctor, Democratic Representative Yadira Caraveo, is to set up and fund a scientific review council to conduct an in-depth examination of the research concerning the potential health effects related to the use of today's high-potency marijuana.
As has been pointed out before in recent columns, today's marijuana is not in any way similar to the weed of Woodstock—or even that used during the days of the Bush administration. The psychoactive chemical found in marijuana that makes a user "high," THC, had not really ever naturally exceeded 1-5 percent until recent times. But much like how the invention of the cigarette dramatically adulterated the use of tobacco, so too has commercialization radically changed the ways in which marijuana is cultivated, marketed and consumed.
Since the advent of marijuana commercialization in earnest in 2012, THC potency in marijuana has risen to between 18-23 percent. In the forms that are growing ever more popular among young users, such as vaping oils and concentrates known as "dabs" and "shatter," THC levels can be commonly found up to 99 percent. These never-before-seen THC levels have had tragic consequences.
Just ask Laura Stack. Her son, Johnny, started "dabbing" high-potency THC concentrates at the age of 14. Several years of using these new creations of the marijuana industry left Johnny in a psychotic state and culminated in him taking his own life at the age of 19. Three days before he committed suicide, he told his mother that she was "right about marijuana." "You told me weed would hurt my brain and it's ruined my mind and my life."
New research, in the form of more than 50 peer-reviewed studies, have found links between the use of such high-potency marijuana and addiction and mental health disorders. And there are some concerning trends regarding the increasing rate of marijuana found in the toxicology reports of teens who commit suicide in Colorado.
The scientific review council that will be established under Colorado's new bill would look at these studies, as well as the thousands of other studies examining marijuana's effects on the brain, and make recommendations to the legislature on further regulations that are warranted, such as potency caps.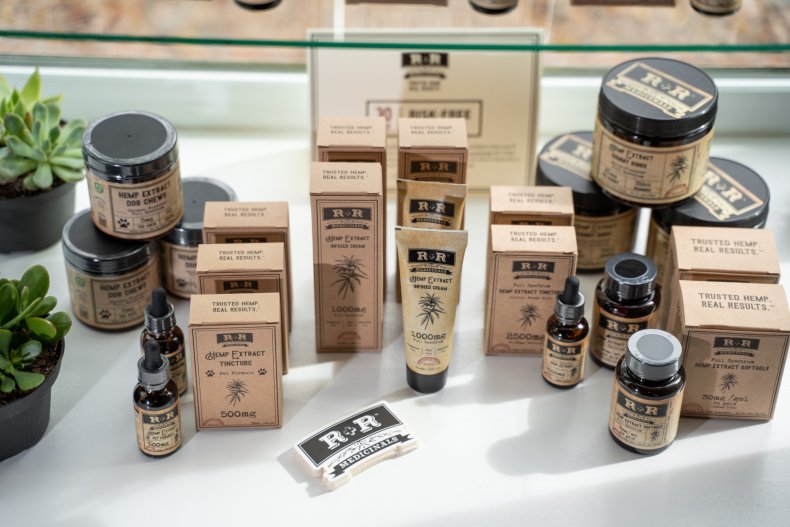 Both consumption and prevalence are rising in states like Colorado. An in-state school study of the drug found the use of marijuana dabs has risen five-fold among youths in the state since 2017, while the use of marijuana vapes has doubled.
As these trends have been developing, many opponents of commercialization have been pointing them out. But until now, critizing the marijuana industry in Colorado has been akin to heresy. Any attempt to bring attention to concerning trends in the data resulted in one being labeled a "prohibitionist" and serial embellisher.
The power of the pot lobby is strongly felt in Colorado, where the industry has become one of the largest spenders on lobbying and political contributors. A poignant example of its power was felt during the height of the COVID-19 pandemic, when it strong-armed local and state officials to declare pot shops "essential" while other businesses were forced to shut their doors.
Another example is the bill in question, which originally contained a provision capping THC potency at 15 percent. When a draft of the bill was leaked, the industry revolted and the provision was removed. And as this bill wends its way through the legislature, Big Marijuana is still raising concerns. But any time an industry is concerned about how research might be used to regulate it, you should really wonder what the industry is so afraid of.
Colorado isn't charting this course alone. Other states, such as Vermont and Montana, have seen the result of Colorado's laissez-faire approach and have moved to restrict THC potency and severely limit advertising. They have also taken other steps to ensure public health remains paramount over the addiction-for-profit interests of the marijuana industry.
Yet despite thousands of tragedies like the one the Stacks endured, the marijuana industry continues to lie, profit and disregard these stories. To date, the industry's "innovation"—the creation of ridiculously super-charged THC products— has rapidly outpaced the research.
But science—and politics—are beginning to catch up. It's about time.
Dr. Kevin Sabet is a former senior drug policy advisor to the Obama administration and currently serves as president of Smart Approaches to Marijuana. His latest book, Smokescreen: What the Marijuana Industry Doesn't Want You to Know, was published on April 20 by Simon & Schuster and is available everywhere books are sold.
The views expressed in this article are the writer's own.