Will Trump Send the U.S. To War? Defense Secretary Wants to 'Enhance Warfighting Readiness'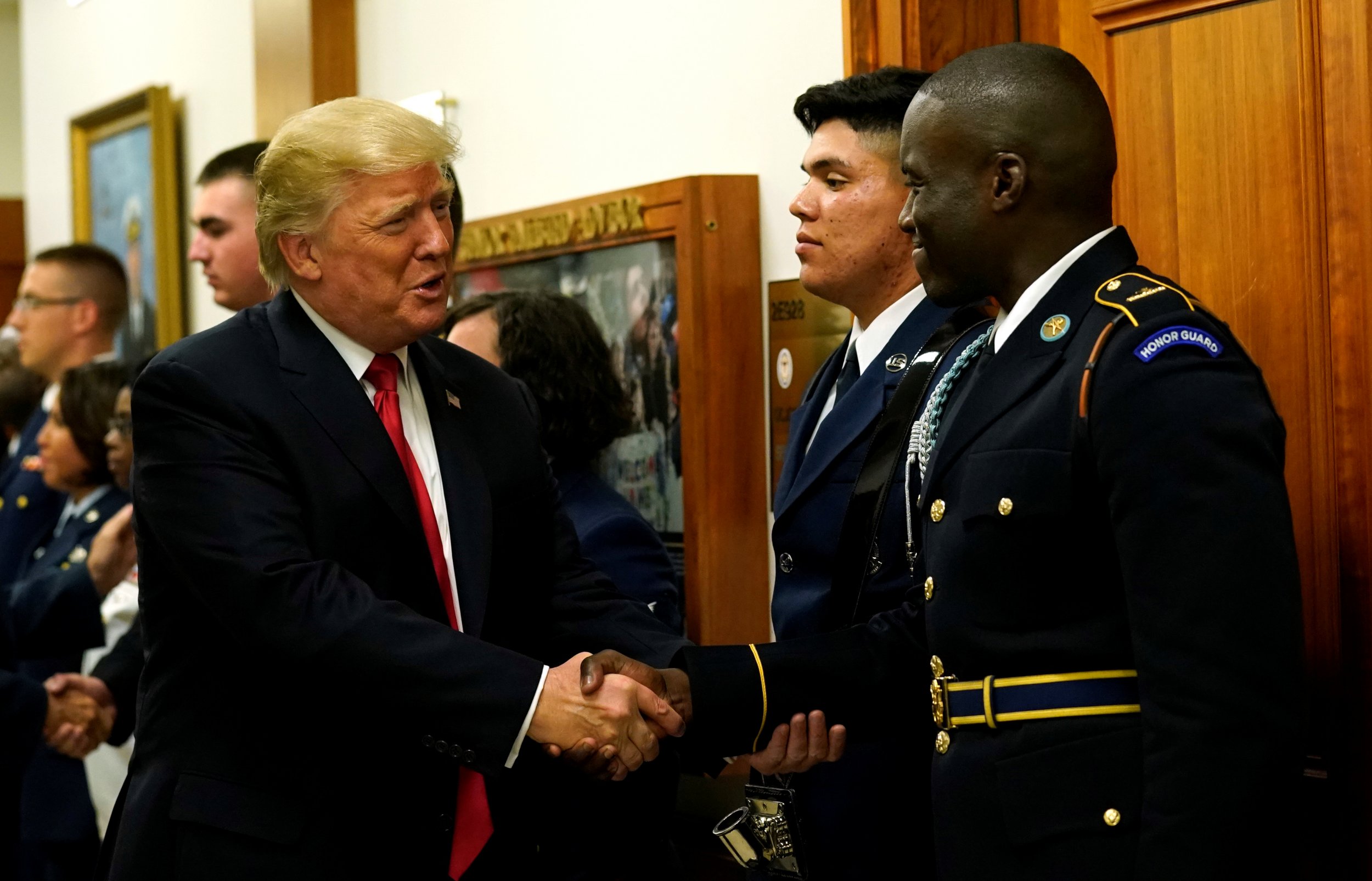 Defense Secretary Jim Mattis wants the Pentagon to overhaul the way it trains troops to ensure servicemembers spend more time "on the art and science of warfighting" and are combat ready. Mattis, in a memo on mandatory training and administrative requirements, told officials Friday that servicemembers should spend less time learning skills that do not prepare them for war to increase "both the capacity and capability of the joint force."
Anthony M. Kurtat, the undersecretary of defense for personnel and readiness, will conduct the training makeover along with the vice chiefs of each service. The review is expected to be completed by December. Mattis, a former Marine general who lead troops in Iraq and Afghanistan, said he aims to "provide the military departments increased flexibility to organize, train and equip more ready and lethal forces," according to the memo.
Some defense analysts have argued that hawkish calls for improving the U.S.'s war readiness are not rooted in reality. Michael E. O'Hanlon, a senior fellow at the Brookings Institution specializing in military issues, wrote last year that "American armed forces are very good and rather well-prepared for the various tasks they could be called upon to undertake," adding, "to be sure, they remain better prepared for counterinsurgency and stabilization missions than for high-end warfare."
Mattis has said since taking his post earlier this year that years of military spending cuts have left the U.S. unprepared for combat. Mattis told the House Armed Services Committee in June that Congress has "sidelined itself from its active constitutional oversight role" by not providing funding for new weapons and other critical costs.
"It has blocked new programs, prevented service growth, stalled industry initiative and placed troops at greater risk," Mattis said.
President Donald Trump, who has threatened to take action against China and North Korea in recent months, has requested $639 billion for defense spending from Congress to bolster the Department of Defense after 15 years of war operations. Trump's budget would represent a 10 percent increase in military costs from his predecessor, President Barack Obama.
The U.S. spends more than any other nation on defense, or roughly 37 percent of the world's total military expenditures.