PolitiFact Awards 'Lie of the Year' to Donald Trump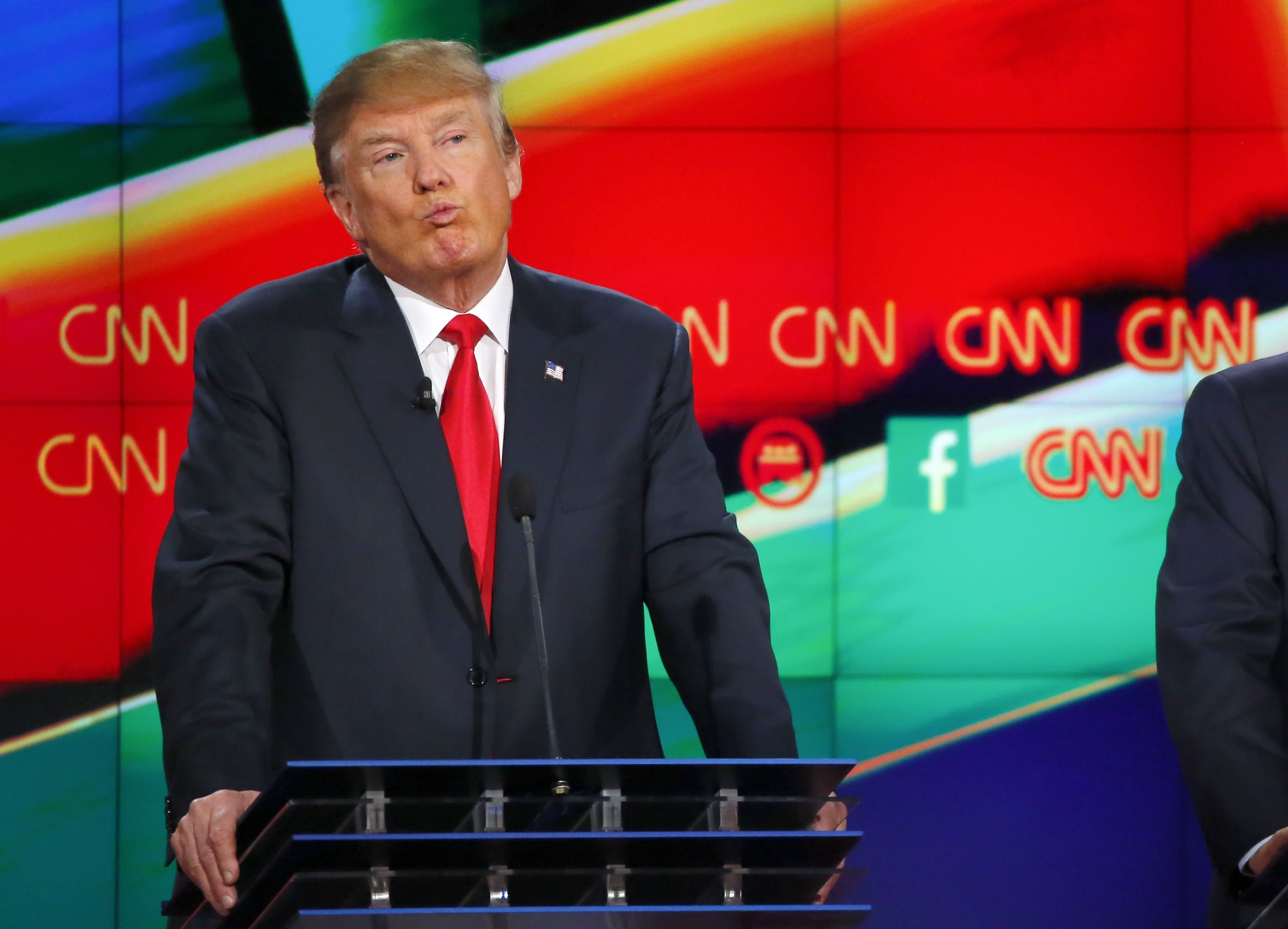 On Monday, fact-checking service PolitiFact bestowed its annual "lie of the year" award to "the campaign misstatements of Donald J. Trump."
However, the group, operated by the Tampa Bay Times, said that it could not choose just one lie. Of 77 statements by Trump the group checked, it rated 76 percent as "mostly false," "false" or "pants on fire."
Among the misstatements that contributed to Trump winning the award are his claim at a November 21 rally in Birmingham, Alabama, that he "watched...thousands and thousands of people...cheering" the destruction of the World Trade Center on September 11, 2001; his statement that the Mexican government intentionally sends "the bad ones"—rapists and other criminals—across the border into the southern United States; and a retweet of a graphic that claims the number of whites killed by blacks was 81 percent in 2014.
All three of these statements are false and misleading. While there is some evidence that pockets of celebration existed on September 11, "thousands and thousands" did not come out to cheer the destruction. There is also no evidence that the Mexican government encourages lawbreakers to emigrate to the United States—the crime rate among immigrants is in fact lower than that of the native population. And killings, statistically speaking, are typically perpetrated by someone of the same race.
Despite the media's aggressive fact-checking of Trump's dubious claims, he is far from hurting in the polls, and has only seen his popularity increase.
In 2014, PolitiFact awarded its "lie of the year" to exaggerated claims about Ebola. The previous year, President Obama's promise that, "if you like your health care plan, you can keep it," earned the award.