Sheriff's Deputy Arrested for Stalking Her Ex-Boyfriend, Resigns After Charged with Abuse of Power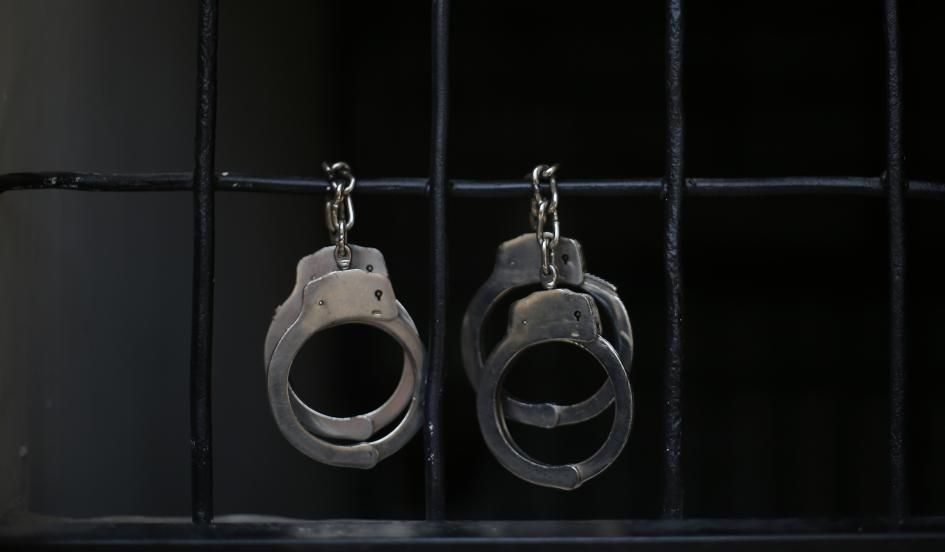 A Polk County Sheriff's deputy resigned after she was arrested by her then-colleagues for stalking her ex-boyfriend and threatening to arrest his long-time girlfriend.
Silvia Lara, 26, allegedly accosted her ex, Reynaldo Cruz, as he slept in his Winter Haven home in Florida around 10:30 p.m. Tuesday, according to her arrest report. Lara sat parked outside the house blaring her car horn until Cruz emerged and told her to leave, police said in an emailed media advisory.
Lara, who was off-duty at the time, then began cursing and shouting at Cruz, according to the Sheriff's department. Cruz later told police he asked Lara to leave several times before he tried to go back inside and close the door. But Lara allegedly grabbed the door to stop him, reached through the doorway and grabbed his arm, scratching Cruz and leaving a mark, police said.
Lara relented only after Cruz's mother told him to alert the police, according to the arrest affidavit. She was taken into custody the next day and resigned "immediately upon her arrest," police said.
"Had she not resigned, she would have been terminated," the Sheriff's office said in a statement.
The Sheriff's office said the incident began when Lara was dispatched to Winter Haven Hospital for a car crash. While there, she spotted Cruz and his girlfriend's cars in the parking lot. The couple was there for an unrelated incident, police said.
RELATED: Woman Says Cop Groped Her, Pulled Her Over Twice Just Hours Apart
Lara started calling and texting Cruz, but when he stopped responding she called the hospital room's phone directly and got into an argument with Cruz's girlfriend.
Cruz told police he lived with his girlfriend of nearly four years, but had been in an "on and off" relationship with Lara for about 18 months. Cruz said he and Lara were never in a "committed relationship."
That hostile exchange wasn't the first between Cruz's current and former flames. During their investigation, deputies learned Lara had harassed the woman while on duty in December 2017, police said.
Under the guise of responding to a non-existent 9-1-1 call, Lara drove to Cruz's home and parked her patrol car at the end of the street and lay in wait. When Cruz's girlfriend walked outside to smoke a cigarette, Lara approached, according to the victim's account in the arrest report. That's when Lara "told her she needed to move out of the house, and threatened that she "would arrest her for trespassing if she didn't leave," police said.
Cruz's girlfriend also told police that Lara had "catfished" her, creating several Facebook accounts under false names to harass "her and her family by sending messages that were criticizing and speaking negatively about her," the police report stated. Lara admitted to police one of those accounts, under the name "Bella Mia" belonged to her.
Polk County Sheriff's deputies arrested Lara on Wednesday afternoon, the department said. Lara was charged with aggravated stalking, burglary with battery, misuse of official position for responding to a false call for service and misuse of Florida's drivers license database, which Lara allegedly used to view both victim's driver's license and personal information while she was at a scene in the city of Alturas and unrelated to the couple.
Lara's most recent salary was $47,220.16. She is due back in court on April 17.