Poll: Americans Like Trudeau More Than Trump When it Comes to Trade Policy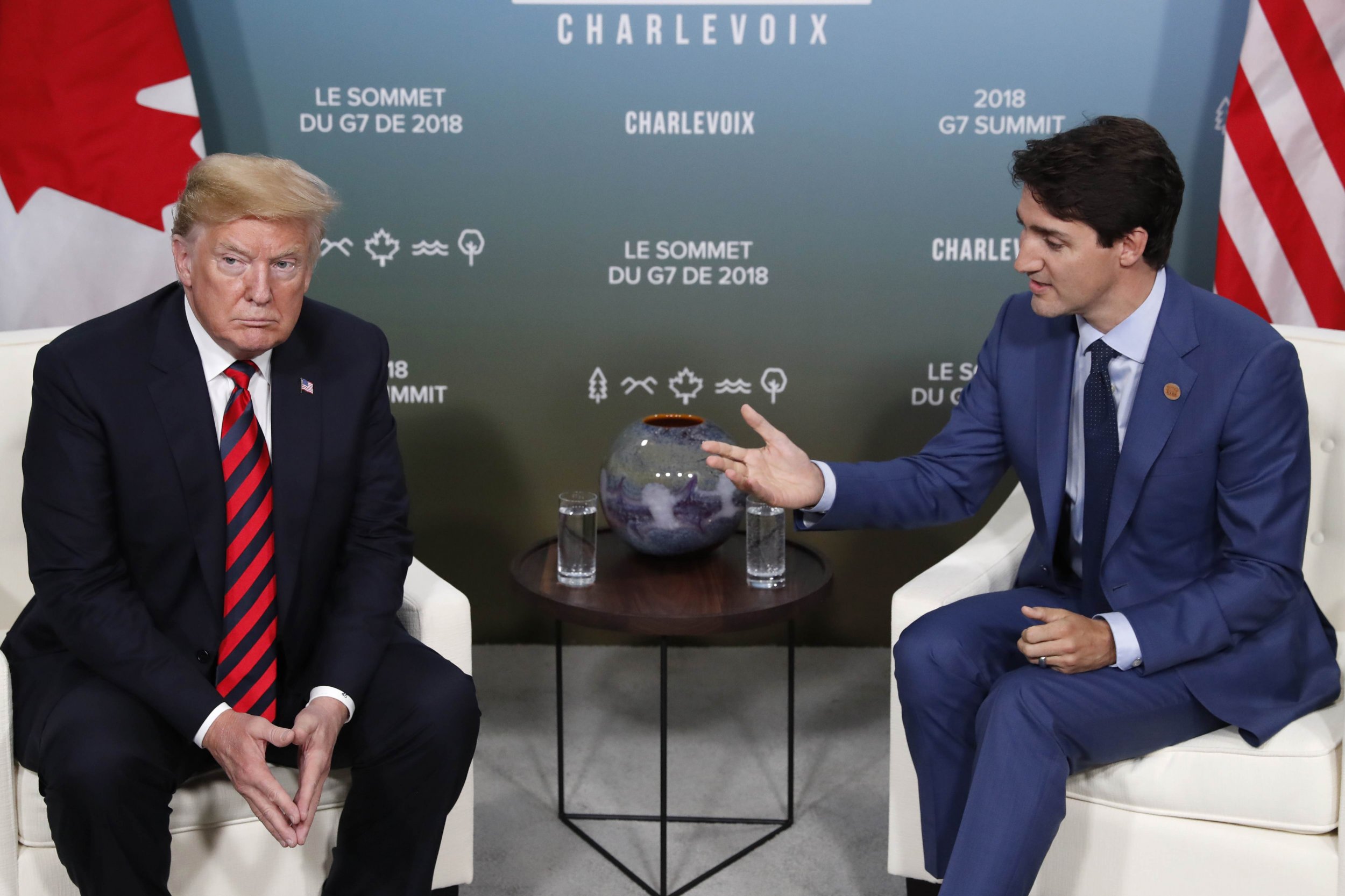 More Canadians and Americans prefer Canadian Prime Minister Justin Trudeau's stance on trade policies compared with the position backed by President Donald Trump, according to recent Ipsos polls for Global News in Canada and Reuters.
The poll results come after Trump and Trudeau have exchanged heated words over tariffs on steel and aluminum. Trudeau has said Canada will not be "pushed around" by the U.S. and that it was "insulting" that Trump would call for new tariffs as a national security issue. Trump, never one to let a feud go quiet into the night, said the prime minister was "meek and mild" and "very dishonest and weak."
The U.S. government imposed tariffs of 25 percent on imported steel, 10 percent on aluminum earlier this month from Europe, Mexico and Canada, sending the Dow Jones industrial average tumbling nearly 252 points, or 1 percent.
Canadians are backing Trudeau in the political beef, with about 72 percent of poll respondents saying they approve of how he has handled the situation. Only 14 percent of those surveyed favored Trump.
Meanwhile, Trump's constituents, the American people, were also far more likely to back the Canadian leader over their own president. Roughly 57 percent of U.S. respondents said they approved of how Canada had responded to the dispute. Only 37 percent said they approved of Trump.
The vast majority of both American and Canadian respondents didn't want the U.S. to impose more tariffs on Canada.
The Ipsos poll surveying Canadians on behalf of Global News spoke with 1,001 Canadians conducted between Wednesday and Friday. The Ipsos poll surveying 1,005 Americans was conducted between Tuesday and Thursday. The polls had a margin of error of plus or minus 3.5 percentage points.
Trudeau's government has been tanking in the polls for months now after the glow of his 2015 victory. But Trump is also not a popular figure. Not only was he the most unpopular first-year president ever, but his White House record has already managed to lower the world's impression of the United States, according to a recent Gallup survey. The country with the largest decline in its impression of the U.S. under Trump was, perhaps unsurprisingly, Canada.
"More people now disapprove of U.S. leadership than approve," said Jon Clifton of Gallup in January. "This historic low puts the U.S.'s leadership approval rating on par with China's and sets a new bar for disapproval."