Nearly One-Third of Democrats Support Trump's Proposal to Relocate Migrants to Sanctuary Cities: Poll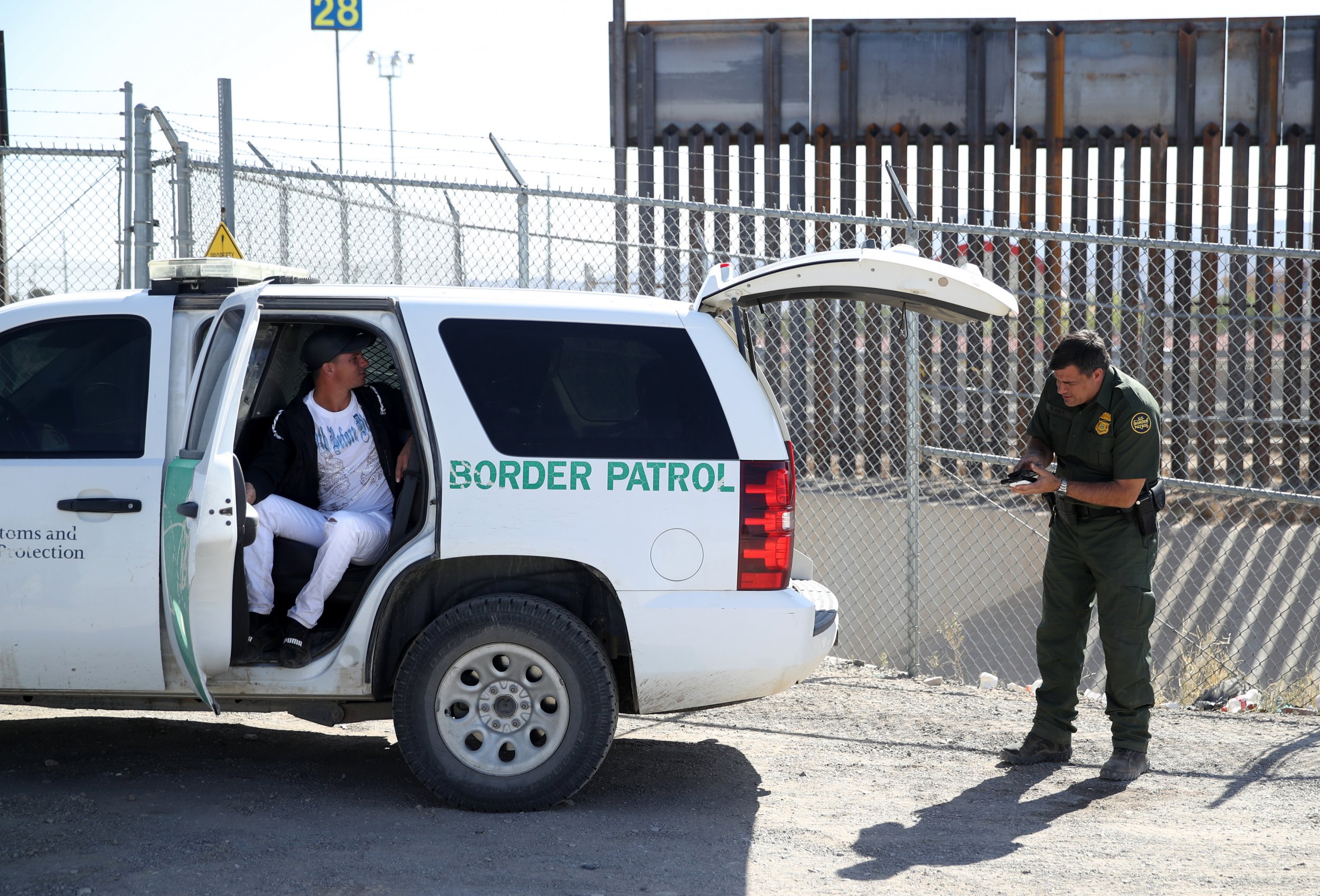 Earlier this month, President Donald Trump proposed relocating detained migrants from the southern border to so-called sanctuary cities as an act of political retribution against Democratic politicians who said they welcomed undocumented immigrants.
But nearly one-third of those who consider themselves Democrats say they support the idea, according to a poll published Thursday by the Monmouth University Polling Institute.
Among the respondents, who were unaware that such a measure had been proposed by Trump, 31 percent of Democrats said they support it, with 55 percent of Republicans and 52 percent of independents in agreement. Overall, Americans were fairly divided, with 46 percent in support and 43 percent opposed.
Once informed that Trump made the proposal, 16 percent of overall respondents said it made them less likely to support the idea, while 10 percent said it made them more likely, doing little to change the overall opinion.
Democratic lawmakers, on the other hand, have not been nearly as receptive to the idea, accusing Trump of using undocumented immigrants as political pawns.
"The bottom line: It shows the kind of vindictiveness on the part of the administration, which is most unfortunate for the country and is most unfortunate in terms of a way to treat human beings," Representative Danny Davis, a Democrat who represents Chicago, told Newsweekearlier this month.
Chicago is a sanctuary city where local authorities do not hand over undocumented immigrants to federal immigration authorities. It was one of three cities represented by Democrats that the Trump administration was considering targeting, according to The Washington Post.
"I would also condemn such a policy as being un-American," Davis said.
Top House Democrats have already begun investigating the matter, requesting documents and information from the Trump administration regarding communications among the White House, Homeland Security Department (DHS) and U.S. Immigration and Customs Enforcement officials.
"Not only does the Administration lack the legal authority to transfer detainees in this manner, it is shocking that the President and senior Administration officials are even considering manipulating release decisions for purely political reasons," the chairmen of the House Oversight, Judiciary and Homeland Security Committees said in a letter to the White House and DHS.
The proposal to relocate migrants has already been rejected twice by immigration officials, who reportedly told the White House its legality was in question and it would be too costly, make it more difficult to track migrants pending court hearings and might encourage more to try crossing the border without approval.
When news of these rejected efforts was reported earlier this month, the Trump administration first responded by downplaying the proposal's significance, portraying it as nothing more than an idea that had been considered and subsequently shelved.
However, within hours Trump spoke publicly about his renewed intentions to transport detained migrants to sanctuary cities across the country. "We'll bring them to sanctuary city areas and let that particular area take care of it," he told reporters.
"California is always saying, 'We want more people,'" Trump said at the time. "We can give them a lot. We can give them an unlimited supply, and let's see if they're so happy."
The Monmouth poll was conducted from April 11 to 15 among 801 adults, with 25 percent saying they were Republican, 44 percent independent and 31 percent Democrat. The margin of error was plus or minus 3.5 percentage points.