Half of U.S. Voters Support Removing Trump From Office, New Poll Finds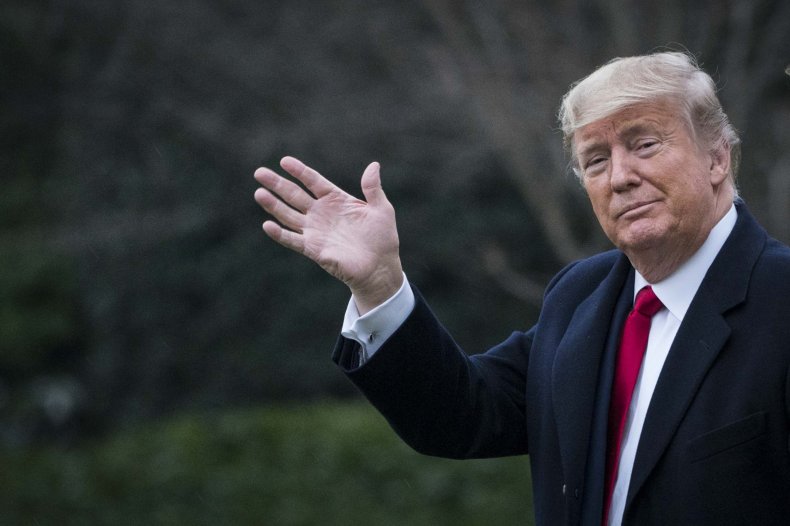 Half of registered voters want the U.S. Senate to remove President Donald Trump from office, despite the near certainty of the upper chamber's impending acquittal early next week.
A new poll from Morning Consult and Politico, conducted January 29-30, found that, while a substantial portion of the nation supports conviction and removal, just 43 percent of voters want the Senate to acquit. Eight percent of respondents had no opinion.
After Friday's dramatic conclusion to vote-wrangling on trial witnesses yielded no returns for Democrats, the Senate is poised to deliver a party-line acquittal on Wednesday, with potentially a couple crossovers.
Support for removal of the president was at its highest in November and December, during the impeachment inquiry conducted by the House of Representatives and the high-profile testimony of public officials alleging impropriety.
Since at least October, more voters have preferred that the Senate remove Trump from office than acquit him, according to Morning Consult tracking surveys.
Voters are also dissatisfied with the way Republicans in Congress have conducted themselves during the impeachment process. Forty-five percent of respondents indicated disapproval over how Republicans are handling impeachment, compared with 38 percent who approve.
On the other hand, voters are more evenly divided on how they assess Democrats' handling of the impeachment process, 42 percent approving and 43 percent disapproving.
Trump seized on the closing impeachment trial Thursday evening at a rally in Des Moines, Iowa.
"We're having probably the best years that we've ever had in our country, and I just got impeached! Can you believe these people? I got impeached. They impeached Trump," he said to supporters. "They want to nullify your ballots, poison our democracy and overthrow the entire system of government."
Morning Consult's findings of large support for removing the president from office are identical to where they were one month ago, when half the country indicated support for a conviction.
A previous poll conducted by Quinnipiac University, released on Tuesday, found that 75 percent of voters want the Senate to call witnesses as part of their trial, including 49 percent of Republicans.
Nevertheless, the Senate decided Friday evening to forgo witnesses altogether, promising a swift conclusion to the trial without additional testimony from former national security adviser John Bolton, whose leaked book excerpts added grist to the allegation that Trump was directly involved in the Ukraine aid quid pro quo.
Only Senators Susan Collins and Mitt Romney sided with the Democratic caucus to vote for witness testimony, while a Republican majority was able to block it.
Supreme Court Chief Justice John Roberts, the presiding officer of the impeachment trial, also announced he would not intervene to break a tie vote for any procedural matters, making Democratic-led motions even less likely to succeed.