Poll: Only Seven Percent of Russians Concerned With Democracy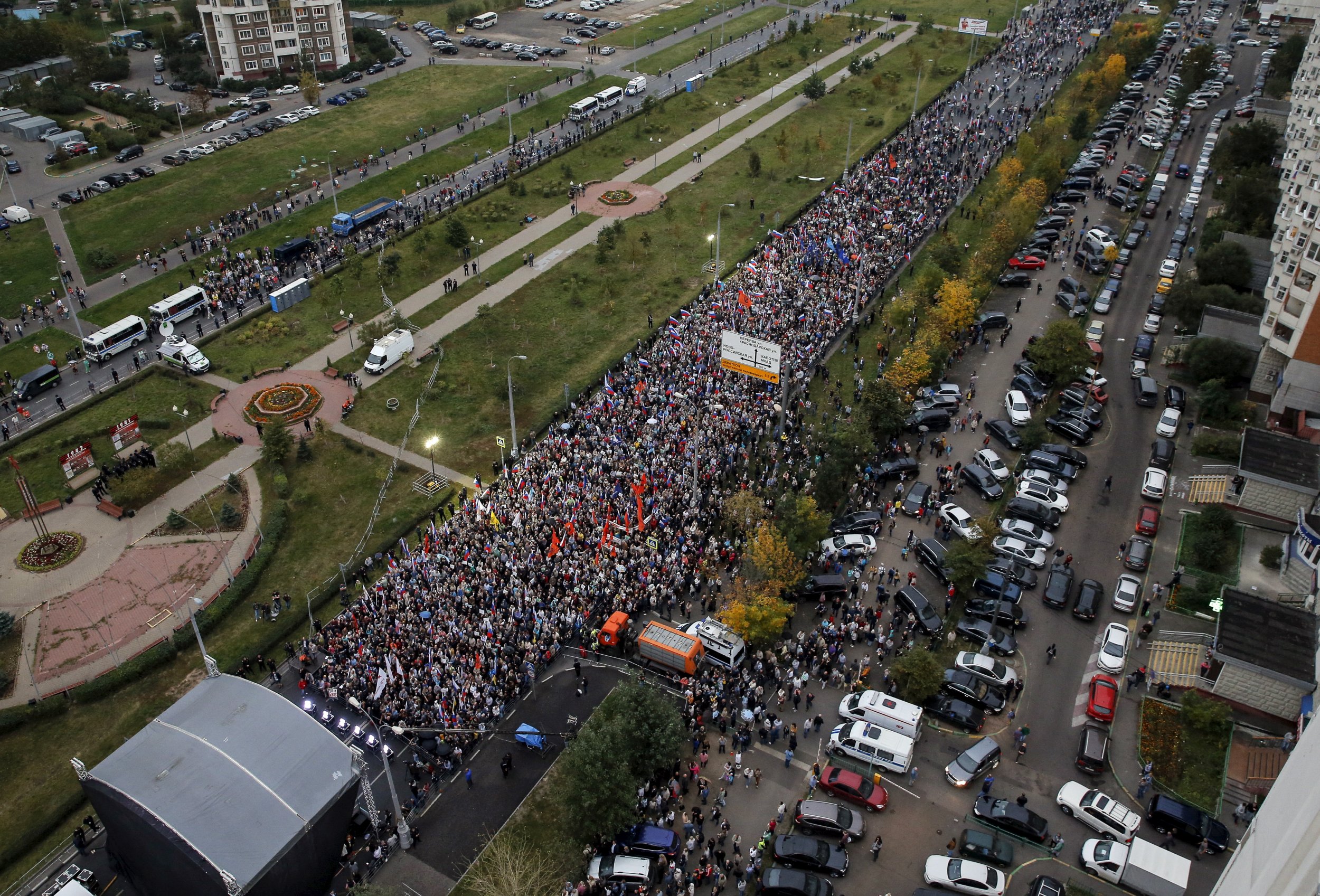 The majority of Russians are more interested in political and economic stability than they are in human rights, liberty and democracy, according to a poll by the Levada Center for independent news agency Interfax.
The poll, conducted among 1,600 Russian adults in December, asked respondents to select one or more issues that they felt concerned them most. The results were compared with an identical poll conducted in 1999.
According to the poll, the majority of Russians (53 percent) feel most concerned about the country's economic and political future—an increase of three percent from 1999 when Russian President Vladimir Putin began his first term as president.
That means more Russians see the state's stability as more important to them than the level of unemployment (48 percent) and their own personal safety (45 percent). Democracy is only a concern of seven percent of Russians.
Meanwhile fewer and fewer Russians are concerned with the education opportunities available to them (16 percent, down from 19 percent), freedom of speech, expression and the right to assembly (nine percent down from 11 percent).
Fighting crime is no longer a majority concern for Russians, as only 26 percent indicated it was personally a key issue to them, while in 1999 this figure was 56 percent. While the crime rate over the last few years had been steadily dropping until a spike in 2015, public arrests of the leaders of Russian gangs who rose to prominence in the 1990s, such as the Tambov gang, may have reduced public fear of crime.
While Putin's return for a third presidential term in 2012, after having served two consecutive ones and one as Prime Minister, prompted a pro-democracy protest of tens of thousands, polls find that concern about totalitarianism has fallen since he returned to the Kremlin. In December, another Levada poll found that 66 percent of Russians considered themselves "free." The survey also saw the lowest proportion of Russians worrying about the emergence of a dictatorship (22 percent) since 2003.
In October, a Russian state poll declared Putin more popular than ever with an approval rating of 89.9 percent and, although a few percent lower than state estimates, independent estimates confirmed that the Russian president remained very popular, with 88 percent that same month.
Poll: Only Seven Percent of Russians Concerned With Democracy | World