Poll Shows Spain's Podemos Surging Into Lead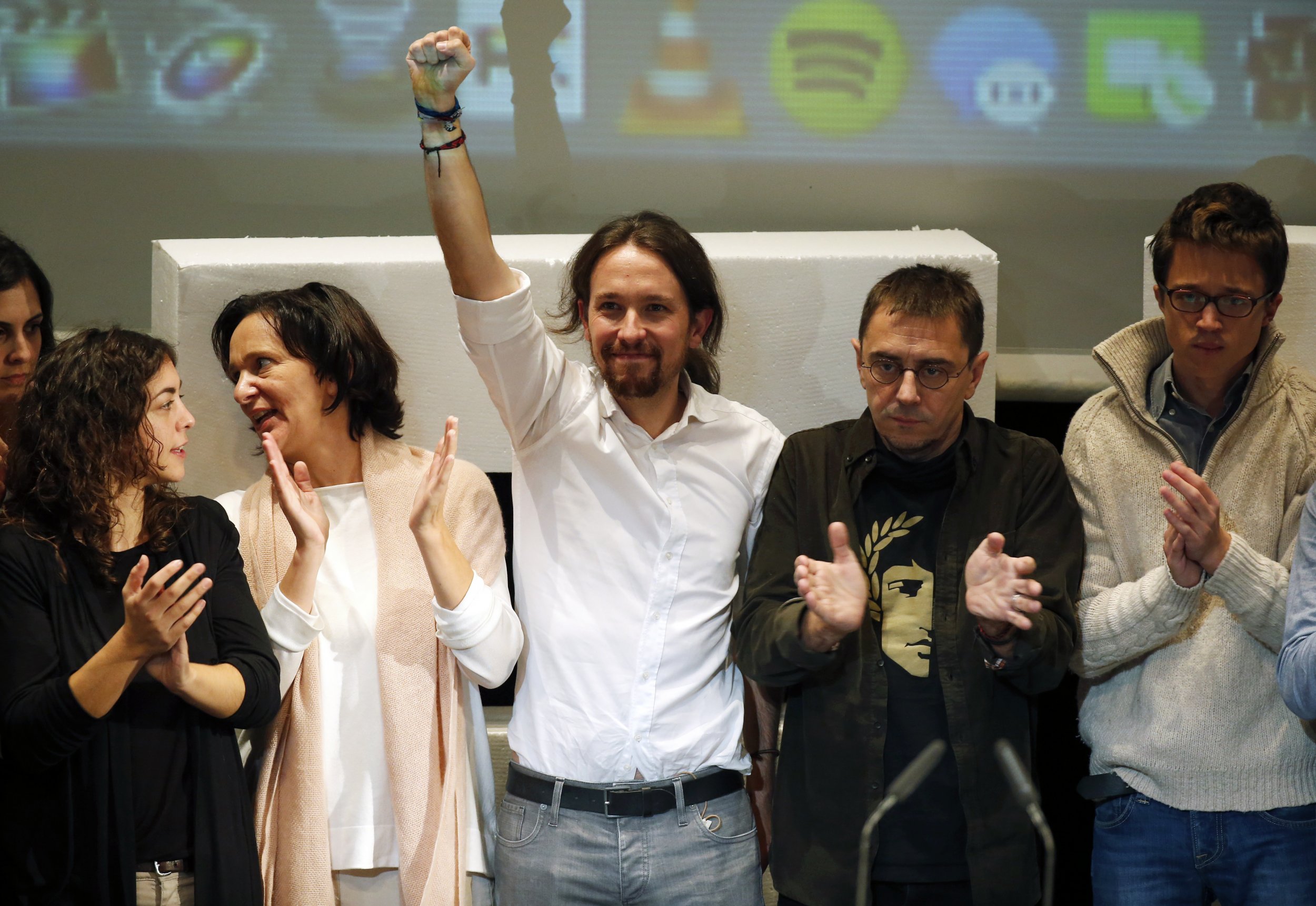 A poll published on Sunday showed that leftist upstart Podemos was again in the lead to winSpain's next general election, which could result in the formation of party pacts, or even the country's first coalition government.
The Metroscopia poll of 1000 people, published in the left-leaning newspaper El Pais, showed one-year-old Podemos (We Can) would take 28.2 percent of the vote, up from 25 percent in December when it fell back to second place behind the Socialists. Podemos stood at 10.7 percent of the vote when it was first included last August.
Spain has a general election due by the end of the year and a regional and municipal election expected in May. Most of those who told Metroscopia they would vote for Podemos said they believed Spain needed to get rid of its two-party system.
Podemos has leveraged discontent over corruption in the political class and high unemployment by portraying the two big parties -- the Socialists and the centre-right People's Party (PP) -- as having vested interests in maintaining the status quo while ordinary people suffer the consequences of a gruelling economic crisis.
The poll showed the Socialists had slipped to 23.5 percent of the vote, from 27.7 percent in December, while the ruling centre-right People's Party (PP) continued to decline with a 19.2 percent share versus 20 percent in December.
That is less than half the PP's 44.6 percent backing at the last general election in November 2011, followed by the Socialists with 28.7 percent.
The fragmentation has led to talk of pacts or a coalition, although there has been no coalition government sinceSpain's return to democracy in the 1970s. Socialist leader Pedro Sanchez recently ruled out a "grand coalition" with the PP.
Podemos is an anti-establishment party which is widely considered to be leftist, although the party itself says such traditional ways of describing politics are no longer valid.
Its leaders have allied themselves with Syriza in Greece and in a provisional manifesto the party said it wanted to cut the working week and raise the minimum wage. But it has backed off from more radical plans such as nationalizing Spain's utilities.
However, pollsters have warned of the difficulty of estimating seats in congress given Podemos did not exist at the last general election, and another party, Cuidadanos (Citizens), projected to take 8 percent of the vote, only operated in the Catalonia region at the last election but is now a voter option nationwide.
Many analysts also believe there is a latent PP vote which does not surface in polls. Right-leaning newspaper La Razon last weekend, gave the PP as winner.