Poll Shows Biden Ahead in Missouri, Where Trump Won by 18 Points in 2016
President Donald Trump won Missouri by over 18 points in 2016, but new polling shows his grip on the Midwest state is loosening ahead of November's election.
A survey released Tuesday from the Democratic pollster Garin-Hart-Yang Research Group puts former Vice President Joe Biden ahead by 2 points. Of the 800 likely voters polled, 48 percent said they'd back Biden, while 46 percent said they would support Trump for a second term.
The results represent a major shift from 2016, when Trump overwhelmingly won the state's 10 electoral votes. Trump took more than 56 percent of the vote in Missouri, compared with Hillary Clinton's 37.9 percent. In fact, Missouri has not elected a Democrat for president since 1996.
While Biden is shown ahead in the state, his lead is within the poll's 3.5 percent margin of error. The survey, which was conducted online from June 16 to 22, was commissioned by Democratic gubernatorial candidate Nicole Galloway.
Trump has had the upper hand in nearly all of the limited polling that has been conducted in Missouri. According to FiveThirtyEight's polling averages, Trump still holds a narrow 2.4 percentage point lead over Biden in the state.
But the latest Missouri poll is on trend with other surveys that show Trump in tight races in states he blew out of the water during the last election.
Earlier this month, the first major general-election poll conducted in Arkansas—a state Trump won by nearly 27 points in 2016—found him holding just a 2-point lead over Biden. He also had a single-digit lead in the latest survey in Tennessee, a state he won by 26 points in his electoral sweep four years ago.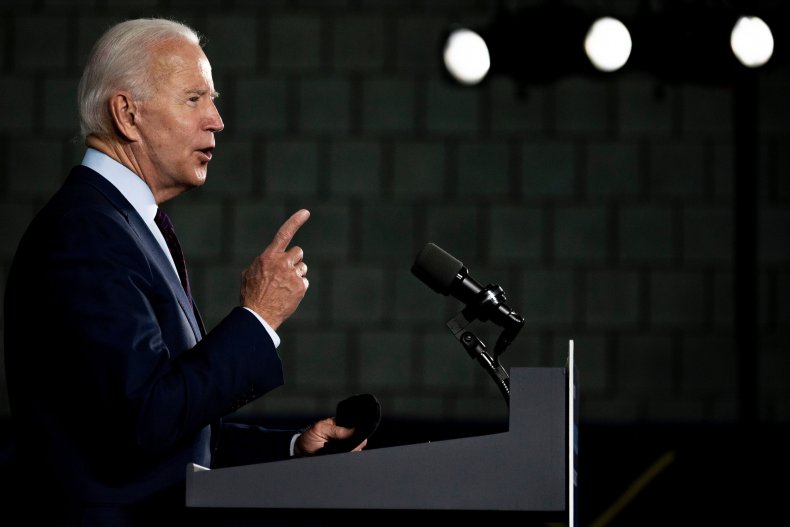 Nationally, a recent Fox News poll found Trump trailing Biden by 12 points. A Real Clear Politics average of polling data has Trump down roughly 9 points to the former vice president. Surveys of battleground swing states that were crucial to the president's 2016 victory also show Biden in the lead.
Newsweek reached out to the Biden and Trump campaigns for comment on the recent polling but did not receive a response before publication.
As Trump continues to be battered in the polls by Biden, some Republican operatives have expressed concern that he won't run for a second term. Fox News reported Monday that Trump could drop out if his poll numbers don't rebound.
But the president has repeatedly argued that polls showing him behind in the 2020 race are fake. On Monday he tweeted that he had "VERY GOOD internal Polling Numbers" and wondered if media outlets would apologize for the data if he gets re-elected.