A majority of residents who live near the Southwestern border disagree with President Donald Trump's immigration policies, and many lack trust in Border Patrol agents, according to a new poll.
The findings are part of a poll from the U.S. Immigration Policy Center at the University of California-San Diego. It surveyed 2,750 residents from California, Arizona, New Mexico and Texas from October 8 to 22 and has a margin of error of 2 percentage points. The results were released Thursday.
More than half of the residents polled (56 percent) disapprove of the way Trump has handled issues at the Mexico border. Meanwhile, just over one-third of residents (36 percent) approve of the president's approach. Disapproval of Trump's management of the southern border was highest in California, followed by New Mexico, Arizona and Texas.
Residents not only disapproved of Trump's methods. They also expressed a desire for policies that are the opposite of what his administration has offered.
Six out of 10 residents polled said they wanted to see alternatives to how the U.S. detains immigrant families fleeing persecution or seeking refugee status. Earlier this year, the Trump administration introduced a procedure to hold migrant families together in detention centers for the duration of their proceedings, with no limit on how long they can be held.
Nearly 70 percent of those polled want unaccompanied migrant children caught trying to cross the border to be placed in the care of a child welfare specialist instead of Border Patrol or Immigration and Customs Enforcement officials. But the most support, from over 80 percent, came for providing food and water to migrants in distress even if they are attempting to illegally cross the border.
The poll also found a large amount of distrust between residents and Border Patrol agents. Most people polled don't trust that agents will "protect the rights and civil liberties of all people," and most people don't trust that officials will "keep you and your family safe."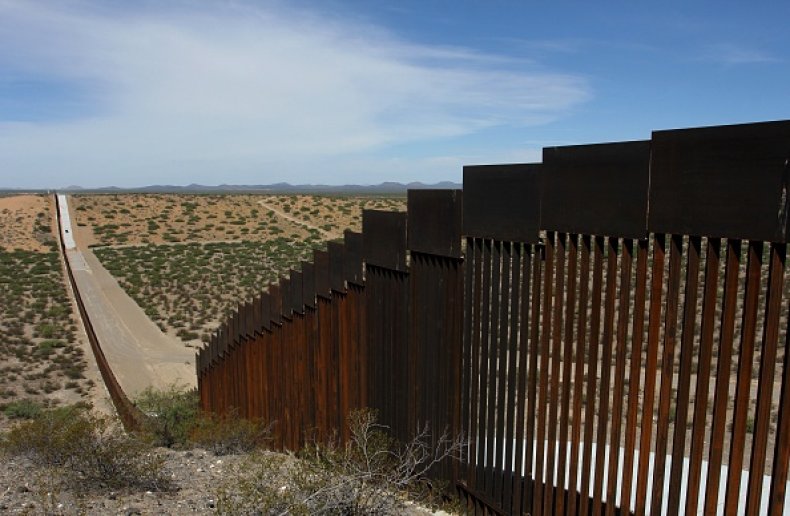 The Trump administration recently announced it was going to be awarding $300 million in contracts to monitor the quality of the president's border wall. The money will pay for "material testing" and monitoring any construction problems when new portions of the barrier are built
The funds were announced after the Washington Post reported that smugglers were able to break through the wall using inexpensive power tools like saws. Asked about the smugglers, the president said he hadn't heard of such instances and claimed that "we have a very powerful wall."
But residents closest to the wall say the administration should not be investing any more money in the project, which was one of Trump's 2016 campaign promises. Nearly six out of 10 people surveyed (58 percent) said they oppose additional funding to build more walls and fencing at the southern border.