Will Social Unrest Muddy Presidential Polls?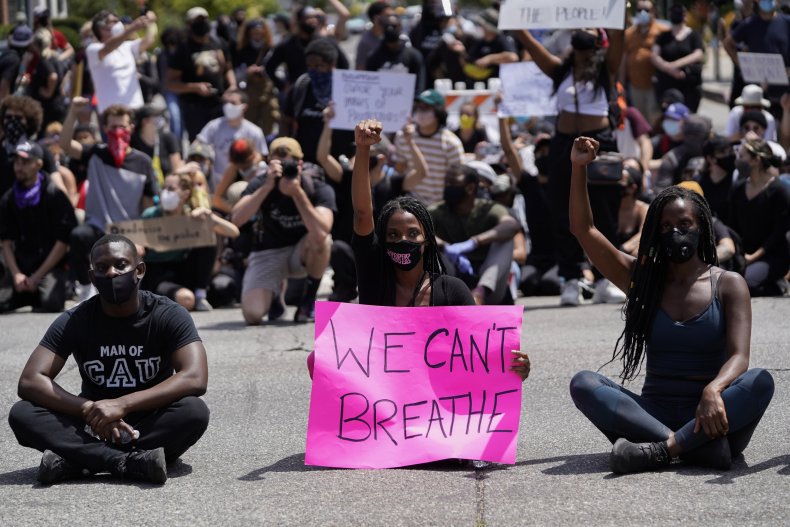 As protests have raged across the country following the death of Minneapolis resident George Floyd during an encounter with police, it might seem intuitive that such a generation-defining event would shift survey results about who will be elected in November. But accurately measuring public opinion during a time of social upheaval is not straightforward.
Several factors make capturing the numbers with accuracy a risky bet.
First, the general election is too far off for pollsters to weigh the fervor of the moment in their political predictions.
"It's really important to understand that it's only June, and most people aren't paying attention to an election coming up in November," Andrew Smith, the director of the University of New Hampshire's Survey Center, told Newsweek. "With everything that's going on right now, we should be cautious about being predictive, especially in the current environment."
He also pointed to a well-documented phenomenon, the so-called "spiral of silence," that was evident to pollsters post-2016: As Donald Trump was running for election, many survey respondents who supported him felt cautious about coming clean about their candidate preference given the awareness of his unique unpopularity with the general public.
Four years later, many of those underlying fundamentals may not have changed, and it's possible the "spiral of silence" may happen again.
During the course of the protests, Trump's approval ratings—now at 39 percent, according to Gallup—are at their lowest levels since the fall. Public attitudes toward Trump have soured since news of the coronavirus pandemic was relegated to second-tier status, according to the polls, leading to a 10-point drop in confidence.
"If you think a candidate you like is unpopular, or the less popular candidate, you're less likely to say you favor that candidate or their party," Smith explained. "You may be seeing that same sort of thing going on in polls right now, but there are a whole lot of other confounding factors as well."
Another phenomenon that has swayed survey results in years past, and that has proven notoriously difficult to erase, is known as the non-response bias. Simply put, this bias creates subtle changes in who decides to respond to opinion surveys, even after adjusting for demographics.
That happened, for example, with Democratic participation in polls right after the first presidential debate in 2012, Scott Keeter, a senior survey advisor at the Pew Research Center, told Newsweek.
In polling averages, Mitt Romney bounced back from trailing incumbent President Barack Obama to take the lead in most post-debate polls. Research suggests that Romney's rebound may have been bolstered by non-response error, rather than a bona fide change in public opinion.
"We've seen in previous elections that events that strongly affect the enthusiasm or morale of one set of partisans can potentially affect their willingness to participate in surveys," Keeter said.
While public opinion surveyors use complex statistical models to create an accurate portrait of the U.S. population, non-response issues can creep into polling results even after their formulas are made.
The ongoing racial justice protests, one of the most significant nationwide events of the past decade, would appear to be prime candidates for non-response to skew survey results. Awareness of and participation in singular events is a pre-requisite for non-response error. Already, a Monmouth University poll from last week showed that 97 percent of Americans were aware of the demonstrations.
Just more than three-quarters of Americans view racial discrimination as a "big problem," up eight points since 2016. And a 57 percent-majority now believes police officers are more likely to use excessive force against black suspects, up 23 points since 2016.
Mere awareness, however, of the topic at hand is not enough to trigger the non-response bias, according to polling analysts. In practice, it does not appear to be a factor in some of the recent polling trends.
"Non-response bias is an ongoing challenge for survey research," Chris Jackson, a senior vice president with the public opinion firm Ipsos Public Affairs, told Newsweek. "However, given our data suggests about 2 percent of the population has taken part in the protests, I do not anticipate those being a direct issue."
Jackson said he thought that a more consequential factor would be if mass protests "cause people to lose faith in politics and stop responding to polls."
Keeter agreed, adding that he was "not seeing any evidence" of non-response effects at the moment.
But other, systemic issues plaguing polling generally may still contribute to the asterisk around recent survey results. One, as Mike Greenfield of Change Research noted, involves the learning curve that accompanies new phenomena much of the public have not yet grappled with.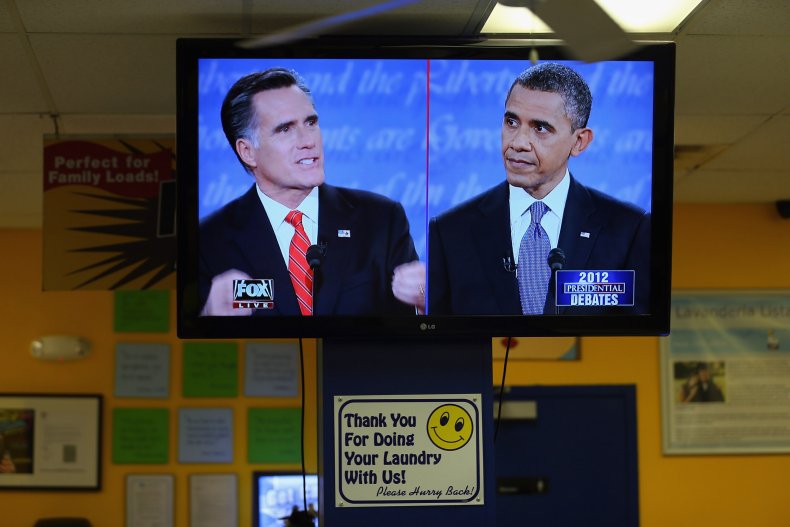 While presidential elections occur every four years, mass movements concerning race are not nearly as regular, requiring that people not usually impacted by institutional discrimination be given time to form their opinions before polling becomes stable and reliable.
"I think there are statements like 'defund the police' that people are still learning about and trying to understand what it means," Greenfield told Newsweek. "So it's entirely possible that support for something like that will be at one level this week and at a very different level next week as events unfold."
Smith noted another factor, non-attitude error, that could be causing respondents who have not formed a complete or enthusiastic opinion about a subject to indicate their support one way or the other, simply because the poll required an answer.
To what extent the George Floyd protests will exacerbate these effects remains unclear, especially given the inherent challenges of measuring public opinion about racial attitudes. Unlike with political polling, there are no definitive events, such as a general election, that can be held up as a guidepost to interpret the accuracy of previous polling.
Perhaps the biggest unknown about November concerns how the global pandemic—which has uprooted election procedures across the country and sent secretaries of state scrambling to find new ways to conduct elections—will affect polling methodologies.
These differences have thrown off the traditional calculus about "who is a likely voter," one of the most important considerations pollsters use to tabulate their results.
"How does turnout work, and how do different vote-by-mail systems all factor in?" Greenfield said. "There may be somebody we survey who, if we surveyed them in 2018, we could have predicted they would turn out on Election Day. But now there are a bunch of hurdles that may be tougher to gauge."