Presidential Election Polls for November 7, 2016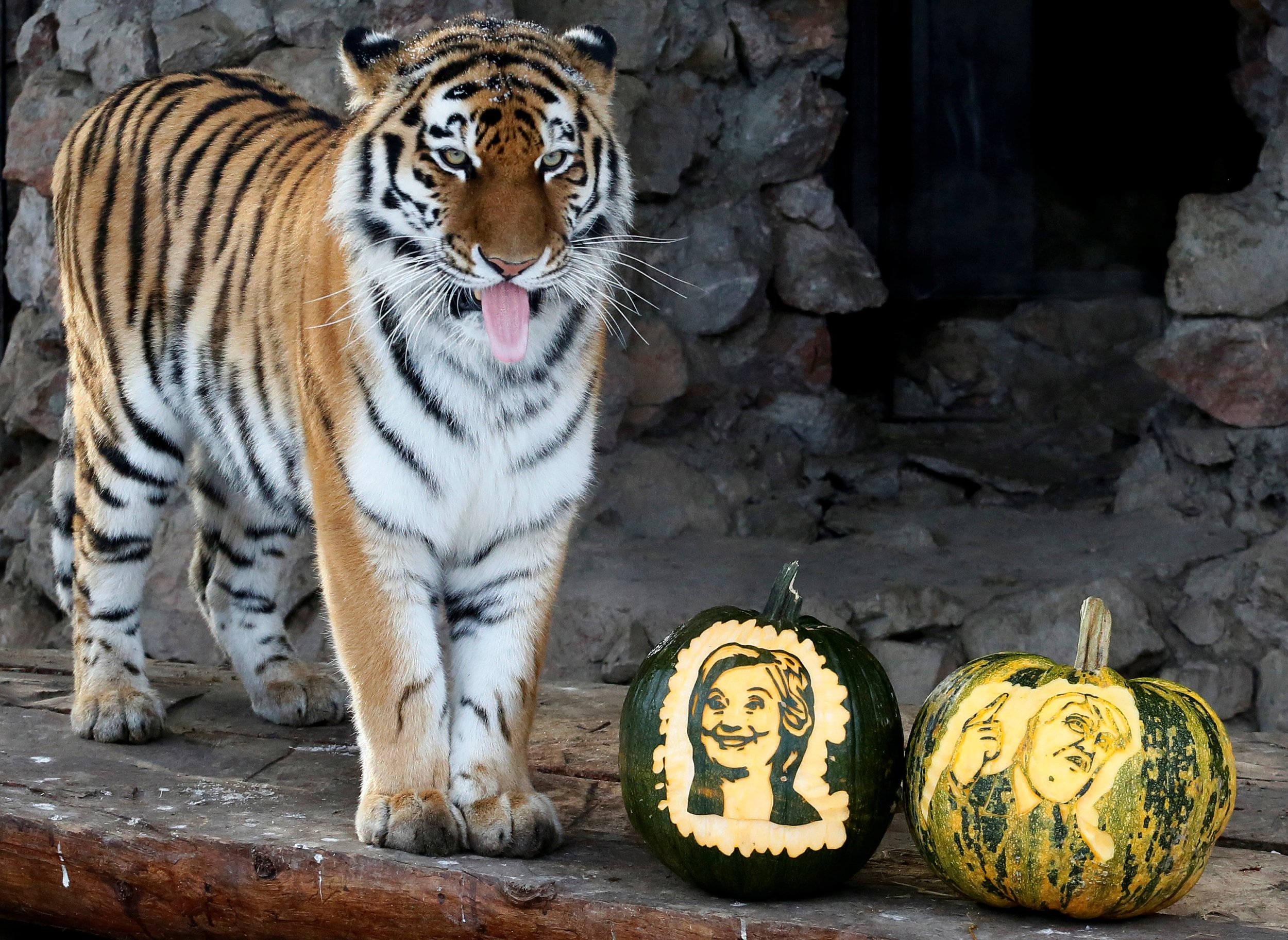 Welcome to The Day in Polls. As we approach Election Day, we'll be keeping you up-to-date on the latest poll numbers and where the candidates stand.
In less than 48 hours, it should all be over and we'll finally know the name of the next U.S. president. Hard to believe, right? There's little to do now except wait and then vote. Here's where the polls stand on Monday morning.
Democratic presidential nominee Hillary Clinton leads her Republican rival Donald Trump by 2.5 points, according to the Real Clear Politics average of most state and national polls. Clinton has 46.8 percent of voter support compared to Trump's 44.3 percent. Clinton's support spiraled down from her 7.1-point lead in mid-October following news that the FBI would review newly discovered emails that might have been related to a prior probe of Clinton's emails. On Sunday, FBI Director James Comey told Congress for the second time that Clinton should not face criminal charges.
Most polls released on Monday show Clinton in the lead. A CBS News poll puts Clinton four points ahead nationally, at 45 percent to Trump's 41 percent, with most voters saying their minds are made up. Meanwhile, an Investor's Business Daily (IBD)/TechnoMetrica Market Intelligence (TIPP) poll had Trump two points ahead in a four-way race with Clinton, Libertarian candidate Gary Johnson and Green Party candidate Jill Stein.
Forecasts still show Clinton winning the election. FiveThirtyEight shows Clinton with a 65.5 percent chance of winning the election, while Trump has a 34.5 percent chance of victory. This time last week, Clinton's chances were higher, at 77.3 percent. An overview of Monday's state poll results show Trump with huge leads in Kentucky, Idaho, South Dakota and Louisiana, while New Hampshire, New York, Minnesota and Colorado are all in Clinton's favor. In the key battleground state of Florida, Clinton is ahead of Trump by one point, according to a SurveyMonkey poll in the state.
FiveThirtyEight also has a breakdown of the electoral vote forecast. Clinton is predicted to take 292.6 electoral votes, compared to Trump's 244.6. Clinton is also expected to win 48.6 percent of the popular vote to Trump's 45.5 percent. More than four percent of the popular vote will go to Johnson, according to the forecast.
Clinton's chances are even better over at The Upshot. For the third day in a row, Clinton has an 84 percent chance of becoming the next U.S. president, while Trump has a 16 percent chance. The candidates are tied with 44 percent of voter support in North Carolina, which according to The Upshot "could decide both the presidency and control of the Senate."
Outlier of the day: There have been record numbers of early voters among Latinos, according to Voto Latino, a nonprofit focused on millennial voters. In Florida, 14.1 percent of registered Latino voters (nearly 600,000 people) have already cast their ballots, compared to 9.6 percent in 2008, according to Voto Latino. In Arizona, 13 percent of early ballots came from Latino voters, an 11 percent increase on the same point in 2012.
Early voting is also up in Chicago, and it is at the highest point since the 2008 election of U.S. President Barack Obama. Politico reports that nine percent more people cast their ballots ahead of November 8 than in 2008.