Polls Show Biden Leading Trump in Wisconsin as Kamala Harris, Mike Pence Campaign In Key 2020 Swing State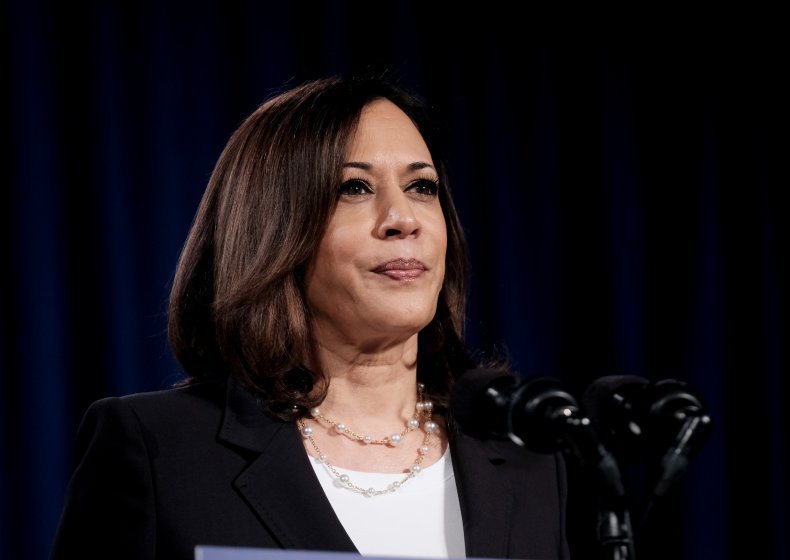 Vice President Mike Pence and Democratic hopeful Kamala Harris will both spend Labor Day campaigning in Wisconsin.
The dueling appearances come as the Midwest state has emerged as a key battleground in the 2020 election. President Donald Trump won the state by fewer than 28,000 votes after it had gone Democrat in 2008 and 2012. But polls currently show Democratic nominee Joe Biden ahead.
The latest survey from CBS News/YouGov found Biden with a 6-point advantage. Fifty percent of likely Wisconsin voters backed Biden while 44 percent supported Trump. The poll, which included more than 1,000 respondents, had a margin of error of 3.7 percentage points.
According to survey averages from FiveThirtyEight, an online poll aggregator, the former vice president currently holds a 7-point lead in Wisconsin.
Pence will visit the Dairyland Power Cooperative, an electric utility in La Crosse, on Monday morning. He's expected to deliver remarks on the booming economy pre-coronavirus and how the Trump administration steered the nation through the pandemic.
Harris will be in Milwaukee, where she is set to tour the International Brotherhood of Electrical Workers training facility. She's also expected to attend a roundtable discussion with Black business owners. It will be the senator's first visit to Wisconsin and first visit to a battleground state since joining the Biden ticket.
Their trips to the state follow those of Trump and Biden, both of whom visited Kenosha amid the city's unrest after the police shooting of Jacob Blake. Blake, a 29-year-old Black father, was shot seven times in the back during an arrest in August. Blake's shooting reignited protests over racial injustice and police brutality.
Trump used the visit to press his "law and order" message. He toured damaged buildings and hosted a roundtable with local law enforcement officials about community safety. The president announced he would be giving $1 million to Kenosha police, $4 million to Kenosha to rebuild, and another $42 million for statewide public safety.
"To stop the political violence, we must also confront the radical ideology that includes this violence," Trump said. "Reckless, far-left politicians continue to push the destructive message that our nation and our law enforcement are oppressive or racist. They'll throw out any word that comes to them."
Biden held a listening session with activists, elected officials, clergy members, business people and law enforcement officers after meeting with several members of the Blake family. The former vice president said his trip was aimed to ease tensions as he spoke at length about systemic racism and the legacy of slavery.
"I can't say if tomorrow God made me president, I can't guarantee you everything gets solved in four years," Biden said. But "it would be a whole lot better, we'd get a whole lot further down the road."
Most Wisconsin voters said they disapprove of Trump's handling of the recent protests over policing, according to the CBS/YouGov poll. Slightly more than half (51 percent) said they strongly or somewhat approved of Biden's handling of the situation.