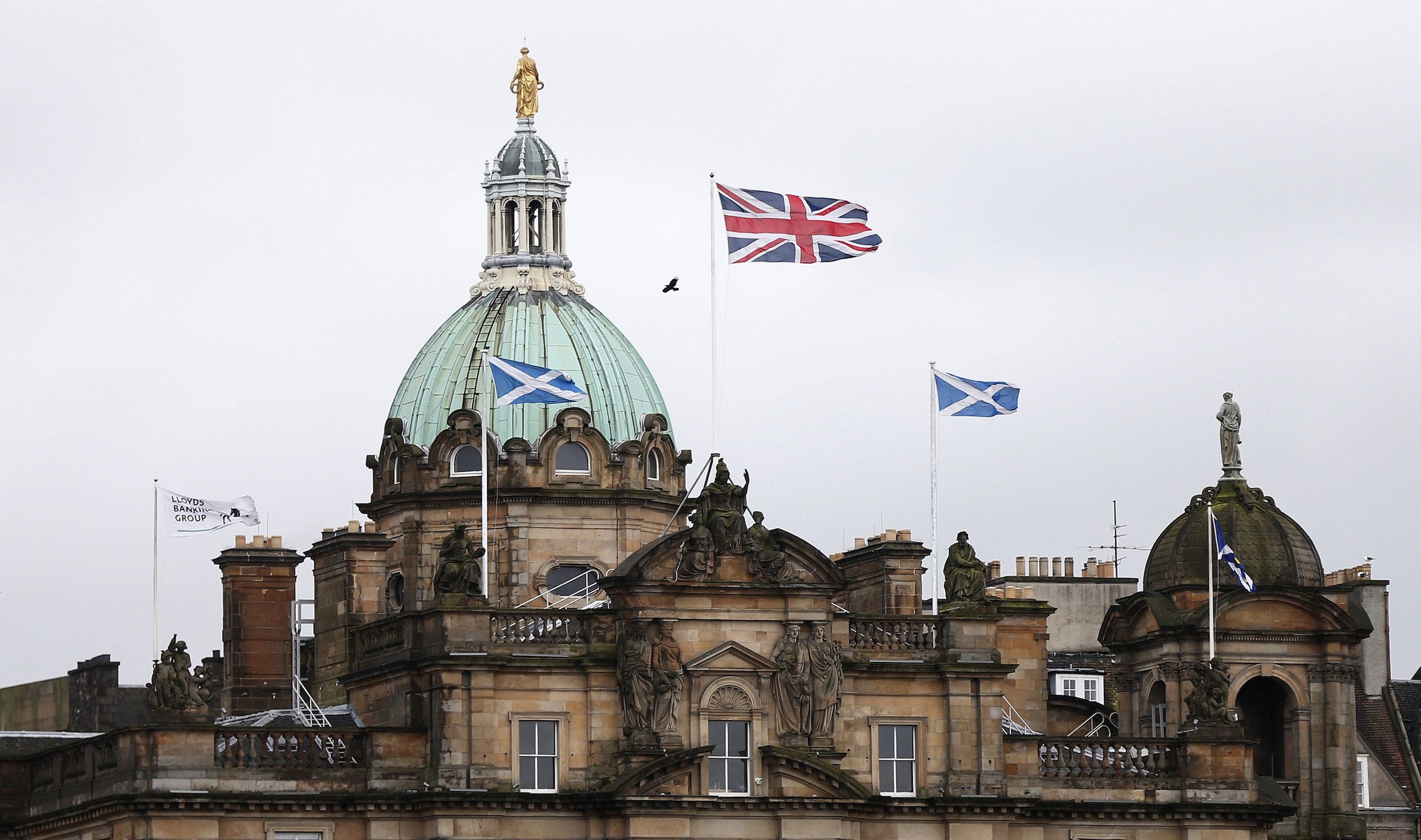 EDINBURGH (Reuters) - The campaign for Scottish independence continues to gain ground against its pro-union rival, two surveys showed on Sunday, as pollsters near consensus that the race is getting ever-tighter ahead of the September referendum.
A record 43 percent back the campaign for independence, according to the latest poll by Panelbase, up two points from May, with the percentage against dropping one point to 46 percent.
The Panelbase poll of 1060 voters, commissioned by the "Yes" campaign, found that once undecideds were excluded, support for secession grew to 48 percent, with 52 percent against.
In ICM's latest poll, support for separation improved by 2 points to 36 percent while those rejecting independence fell by three points to 43 percent.
Scotland votes on Sept. 18 on whether to end its 307-year union with England and leave the United Kingdom. Polls have consistently shown the pro-union "No" campaign in the lead, but five of the six major pollsters have found the gap between the two sides is narrowing.
Earlier this month, Ipsos-Mori and Survation both found the "Yes" vote closer than ever to overtaking the "No" campaign. TNS said that the gap has stayed narrow for the last three months.
Differences in how the polls are conducted mean that the likelihood of a "Yes" vote is not consistent across the polls. Ipsos-Mori still shows the unionists with an 18-point lead.
The campaign has entered its final phase, with both sides laying out economic projections for an independent Scotland.
Nationalists have also used the good showing of Eurosceptic parties in European elections in May to highlight Scotland's differences with the rest of Britain.
There is no consensus over how set voters are in their views. While Panelbase found that "undecideds" were at a record low, ICM and Survation said that more voters than ever weren't sure how to vote. TNS says as many as 30 percent have yet to make up their minds.